Boxing Day Bloat: theartsdesk recommends |

reviews, news & interviews
Boxing Day Bloat: theartsdesk recommends
Boxing Day Bloat: theartsdesk recommends
Stuck for post-Christmas cultural ideas? Our writers make some suggestiions
Saturday, 25 December 2010
London
Visit a Georgian medicine cabinet.
London is full of treasures which fail to register on the public radar. One such gem is The Symons Collection at the Royal College of Physicians in Regent's Park. The display is a remarkable and extensive private collection of 18th-century medical instruments. The beauty of their craftsmanship often conceals a grizzly function. Pap boats, posset cups, tongue scrapers and sick syphons bear visual witness to the rudimentary and often lethal practice of Georgian medicine. The Royal College of Physicians, 11 St Andrews Place, London NW1 is open from 29 to 31 December. Jasper Rees
Enjoy the thrill of a festive chill. Matthew Warchus's witty and knowing revival of Ira Levin's thriller cum play-within-a-play, Deathtrap, which stars Claire Skinner, Jonathan Groff and the ever-wonderful Simon Russell Beale as an author with writer's block, is huge fun. Veronica Lee. SEE OUR BOXING DAY COMPETITION FOR FREE TICKETS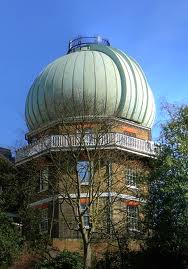 Take a stroll around Greenwich Park and the Royal Observatory. With some of the best views over London, Greenwich Park is always one of London's most impressive walks. Add the winter chill factor, the fascinating collection of astronomical equipment on display at the Royal Observatory and the rather splendid cake available in their (very warm) café, and this is a perfect way to blow the festive cobwebs away and feel intellectually virtuous while doing so. The Royal Observatory, Greenwich Royal Park, SE10 is open from Dec 26, with early closing on 31 Dec and late opening on 1 Jan. Adam Sweeting
Has Love Never Dies changed for the better? Andrew Lloyd Webber's latest - a work in progress - has altered substantially since we reviewed it in March and is being unveiled anew over the holiday period. Now's the time for you to see what you think. Matt Wolf
Keep it real, pub gigging in south London. As supporters of the Save the 100 Club campaign have been reminding us, rock music sounds at its best in a small room with your feet lightly glued to the floor with cheap lager. And there are few better places to get sweaty to the sounds of three guitars and a lot of hope than the Half Moon, Putney, or the Windmill, Brixton. Both have a full music programme between Christmas and New Year. Russ Coffey
Make the acquaintance of Flyboy. Matthew Robins - illustrator, artist, musician, performer - is well known to Duckie audiences, and Flyboy is Alone Again This Christmas is an equally audacious project, a mini-opera about the half-fly, half-human Flyboy, trying to fit into a normal world. Robins narrates and sings with his band, while his witty and detailed shadow puppets are projected onto a large onstage screen. Original and magical. Further puppet theatre developments in Christmas children's theatre can be found at the Royal Opera House Linbury Studio's Faeries and Kneehigh Theatre's Hansel and Gretel at the Southbank Centre's Queen Elizabeth Hall. Veronica Lee
Go Gothic at Nunhead Cemetery (London, SE15). One of the so-called Magnificent Seven (Victorian) cemeteries, there are serious architectural reasons to visit. More fun is the fact that it has an atmosphere dripping with Hammer House touches like broken headstones, roots growing through tombs, and a burnt-out church. Favoured by film crews and teenagers listening to introverted rock, it makes a fascinating cultural walk for anyone. And a practical one, with pub food available in nearby Nunhead. Russ Coffey
Go Minimalist. Despite housing some of the greatest Post-Impressionist paintings you'll find in Britain, it wasn't so long ago that the Courtauld Gallery was one of London's most glorious hidden treasures. But no more: with first-rate temporary exhibitions such as the current Cézanne's Card Players, the Courtauld is fast becoming one of the capital's shining art jewels. Bringing together the paintings and studies that make up this artist's exquisite series of peasant card players, the exhibition is small, focused, intelligent and illuminating - perfect post-Christmas fare (till 16 January) for those sated on blockbusters. Fisun Güner
Get some Big Top Action. On Boxing Day defer cabin fever (if it's not too late) and head off to the South Bank Big Top for a glamorous – if slightly left-field – presentation of cabaret and burlesque from La Soirée. Performers include Miss Behave, apparently the last female sword-swallower in the West; Yulia Pikhtina, an erotic hula-hoop act (come on, that's not so hard to imagine) from the Ukraine; and Captain Frodo, a contortionist who pours himself through a tennis racquet. Billy Smart it ain't. Hilary Whitney
Fly with the RAF. The Royal Air Force as we know it may not exist for much longer, but it will always live on at the RAF Museum in Hendon in north London, which makes a great day out - with free admission - for nostalgics, history buffs or aeroplane fanatics. As well as containing a Spitfire, a Hurricane and a Lancaster amid a parade of RAF aircraft through the decades, the museum boasts an impressive collection of aviation fine art and a film and sound archive. In addition, there are currently a Battle of Britain art exhibition and the Science of Flight collection (containing such marvels as a pair of electric goggles used during the first flight over Mount Everest in 1933, and anti-gravity trousers worn by jet pilots). The museum shop is stuffed with goodies too. Meanwhile non-Londoners can visit the RAF Museum at Cosford in Shropshire. This has its own menu of aerial delights, including a Wellington bomber undergoing restoration, and the full-size model Spitfire featured in James May's Toy Stories on TV. Adam Sweeting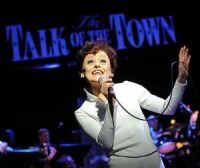 Hurry to catch a performance that's the talk of the town. Tracie Bennett is currently giving the performance of her life as Judy Garland in Peter Quilter's play-with-songs End of the Rainbow at the Trafalgar Studios, London. We're in the last weeks of Garland's life and Quilter spirits us between a hotel room at the Ritz and the stage at the Talk of the Town nightspot. It's meltdown time. Despite five-star reviews, there are plenty of tickets. By the time Bennett wins the Olivier it may well be too late to see her. Edward Seckerson
Explore the City of London with an atmospheric musical accompaniment. The City of London is always worth visiting at the weekend, as once the week-day workers are gone it can be a surprising, magical place. Susan Philipsz's multi-site sound installation SURROUND ME: A Song Cycle for the City of London takes advantage of the weekend's quietness and showcases the human voice in some unlikely spots. It runs on Boxing Day and finishes on 2 January. Kieron Tyler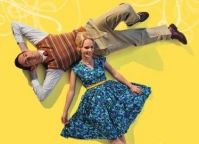 Catch a matinee of Tête à Tête Opera's Salad Days at the Riverside Studios, Hammersmith. It's easy to sing a simple song in the days before the Christmas excess, but if you feel unable yourself, go down to the Riverside and let an accomplished team of spiffing performers do it for you. I'm still very fond of the star-studded cast on the EMI recording. So I'll be heading to Hammersmith too to see what this excellent company does with one of the sweetest of all musicals. David Nice
Meet some animals at Golders Hill Park. North-west London's Golders Hill Park is sandwiched between the western edge of Hampstead Heath and Golders Green. Its attractive hillside location is enough of a draw, but it also has a fine Italian café (unlikely to be open on Boxing day) and a charming, low-key zoo with deer, chickens and more. Kieron Tyler
Experience life Upstairs – and Downstairs. From 1875, 18 Stafford Place in Kensingon was the home of Punch cartoonist Edward Linley Sambourne and while it may not have the grandeur of Downton Abbey – or Eaton Place for that matter – it offers a riveting insight into the domestic life of a middle-class Victorian family and its preoccupation with the very latest in interior design. Hilary Whitney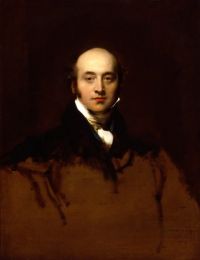 Don't miss the portrait show of the year. It's wonderful to rediscover an all-but-forgotten painter like Thomas Lawrence. The National Portrait Gallery really gave us a treat this year by staging the first exhibition of this brilliantly talented artist for over 30 years. Thomas Lawrence: Regency Power and Brilliance (until 23 January) shows us a portrait painter who seduces with his strikingly bold use of colour and gorgeous brushwork. Fisun Güner
Rock out in north Greenwich. Although it means having to trek out to the O2, the British Music Experience - "an interactive museum of popular music" - is an amusing way to bone up on the history of British rock'n'roll and the artists who made it all happen. The years from 1945 to the present are covered in a series of "Edge Zones" featuring clothes, artwork, sounds and memorabilia from the dates in question, while Showcases zoom in on influential trends such as glam rock or punk. Further installations include Transmission (a history of music broadcasting), showcases on Beatlemania and R&B music, and a sound-and-vision montage of classic live performances called The Beat Goes On. Adam Sweeting
Young Baryshnikov got the ballet bug with a Christmas show. Young minds respond intensely to theatre's fantasy, and a family outing to English National Ballet's The Nutcracker or Romeo and Juliet at the London Coliseum may prove a life-changing event. Ismene Brown
Aylesbury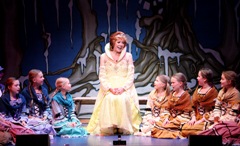 It's behind you! A new theatre is always worth a celebratory visit and the Waterside in Aylesbury, which opened in October, has a great panto for its first Christmas show. Cilla Black is the Fairy Godmother in this sumptuous and witty production of Cinderella, and it's magnificent fun. Veronica Lee
Brighton
If you have pre-schoolers on your hands and are within easy distance of Brighton, I've been hearing good things about Rabbits, Ladders & Stars in Jars which is playing at the Komedia between Christmas and the new year. A gentle concoction of puppetry and music created by Waste of Paint Productions, it concerns Nelson the rabbit, an amateur astronomer who decides he'd like to make friends with the stars. There are two shows daily at 11am and 2pm and the programme only lasts 40 minutes, so there's none of that "When did this seem like a good idea?" as a panto heads into its second hour accompanied by your bored and screeching five-year-old. Thomas H Green
Leeds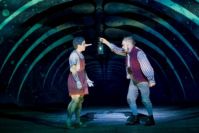 See contrasting versions of family favourites in Leeds. There's still time to catch the final few performances of Opera North's The Adventures of Pinocchio, Jonathan Dove's dazzling family opera. Or you can stroll down to the West Yorkshire Playhouse and watch Mike Kenny's new Aladdin – not a traditional panto but full of lo-tech charm. Graham Rickson
Stratford-upon-Avon
Get stuck in the snow. There are worse places for that than Stratford-upon-Avon, which truly is a winter wonderland - made more so by the RSC's magical production of Matilda, a musical sure to traverse the globe but why not catch it where it first began? Matt Wolf
Sunderland
See out a white Christmas with White Christmas. The evergreen musical is on stage at the Sunderland Empire starring the gorgeous Adam Cooper - world famous for his turn as Matthew Bourne's original male Swan in Swan Lake - and Tom Chambers, 2008 Strictly Come Dancing winner, as Danny Kaye and Bing Crosby. All performances are scheduled to survive the weather, says the theatre, so let it snow, let it snow, let it snow. Ismene Brown
SCOTLAND
Edinburgh
Seek out some northern highlights. Humanity flocks to Edinburgh from all over the world at Christmas and Hogmanay. Most of it tends to spend its time alternating between getting heroically drunk and then recovering from industrial-strength hangovers, which is all well and good, but there are other options. Of all the Scottish capital's many aesthetic pleasures, a trip to the beautiful Botanic Gardens (Inverleith Row/Arboretum Place, Edinburgh EH3 5LR) is a guaranteed palate cleanser after a heavy night of alcoholic or gastronomic excess; you might learn a thing or three while you're at it. Graeme Thomson
If the weather proves simply too unforgiving for al fresco action, catch the wonderful The Three Musketeers and the Princess of Spain at the Traverse in Edinburgh. Rude, witty, surreal and smart, Chris Hannan's new play features live music, a wonderful set and some superb perfomances. It's seasonal only in the broadest sense, ensuring that a visit won't result in that feeling of mild-to-severe depression that often sets in following - or, indeed, during - a post-Christmas visit to a traditional panto. Graeme Thomson
Aberdeen
Check out the mysterious Lewis Chessmen. The exhibition of one of the most significant archaeological discoveries ever made in Scotland has left Edinburgh's National Museum of Scotland and is currently making its home at the Aberdeen Art Gallery until 8 January. Well worth a visit to see these strange wee men up close (pictured right) and discover more about their origins. Graeme Thomson
Inverness
If you have no ankle-biters in tow - or at least have a babysitter on speed dial - and are within easy range of Inverness, why not head out this very evening (Boxing Day) to the Ironworks and shake a leg to DJ-producer Funk D'Void? Barcelona-based Scotsman Lars Sandberg originally made his name in Glasgow in the Nineties but is now a respected global clubland presence. He heads back to his homeland on a one-off stop to unleash his funky techno-house sound - tough, varied, sexy, and guaranteed to generate frantic dancing before the night's 3am close. Possibly the ultimate antidote to Baileys-enhanced sofa-TV ennui. Thomas H Green
WALES
Admire Welsh architecture. If you happen to be in that part of the world, visit some of the glorious buildings featured in Simon Jenkins's Wales: Churches, Houses, Castles. The book elegantly walks the line between scholarship and tour guide. No visitor to Wales should be without it. Jasper Rees
STAYING IN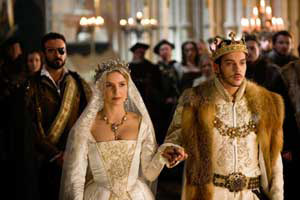 Go Tudor. At the moment, I'm deep into Hilary Mantel's Wolf Hall (Fourth Estate), the Man Booker Prize-winner of 2009 and one of the most compelling books I've ever read. It's about Henry VIII, two of his six wives (Katherine and Anne), and his chief minister Thomas Cromwell. The atmosphere is deeply historical, deeply wintry, and ideal for this time of year. To continue the theme, catch up with the DVDs of The Tudors television series, and grasp the chance to time travel to Hampton Court, built by Henry VIII's cardinal Wolsey, and then confiscated by the monarch after the fat prelate's fall. This lavish and fascinating destination — which featured in the Queen's Speech yesterday — is open on 27 December, although its famous maze will close if the snow returns. Aleks Sierz
Stay in and tune in. If the weather prevents you going out, switch on your laptop and investigate This American Life, a weekly, hour-long broadcast from Chicago hosted by Ira Glass (Philip Glass's cousin). Impossible to pigeonhole, but it's possibly the best radio programme ever. It can be downloaded as a free podcast on iTunes or as an iPhone application, so what are you waiting for? Graham Rickson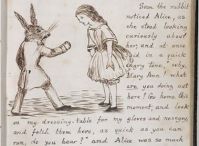 Keep the mind alive. There are some days, Boxing Day high up on my list, when the bloat and the sofa win, and a brief totter is all I can manage. But that doesn't mean there aren't ways to keep the mind alive. The British Library's online "virtual" exhibitions and books are a treat for the bloated or the snowed-in. Read Alice in Wonderland, with Lewis Carroll's own illustrations. If you feel a song coming on, the original score of Handel's Messiah is there too. Or have a look at Scott of the Antarctic's 1911 diaries. That'll put the weather in perspective. Judith Flanders
Share this article
Subscribe to theartsdesk.com
Thank you for continuing to read our work on theartsdesk.com. For unlimited access to every article in its entirety, including our archive of more than 10,000 pieces, we're asking for £3.95 per month or £30 per year. We feel it's a very good deal, and hope you do too.
To take an annual subscription now simply click here.
And if you're looking for that extra gift for a friend or family member, why not treat them to a theartsdesk.com gift subscription?
Advertising feature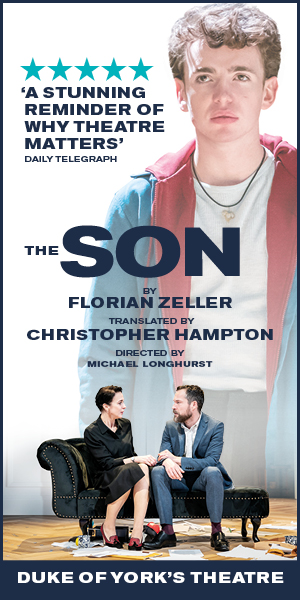 ★★★★★
'A compulsive, involving, emotionally stirring evening – theatre's answer to a page-turner.'
The Observer, Kate Kellaway
Direct from a sold-out season at Kiln Theatre the five star, hit play, The Son, is now playing at the Duke of York's Theatre for a strictly limited season.
★★★★★
'This final part of Florian Zeller's trilogy is the most powerful of all.'
The Times, Ann Treneman
Written by the internationally acclaimed Florian Zeller (The Father, The Mother), lauded by The Guardian as 'the most exciting playwright of our time', The Son is directed by the award-winning Michael Longhurst.
Book by 30 September and get tickets from £15*
with no booking fee.
---