La La Land |

reviews, news & interviews
La La Land
La La Land
Ryan Gosling and Emma Stone will have you floating out of the cinema on a cloud
An increasingly fractious America could take a leaf from the ravishing opening sequence of La La Land. A cross-section of drivers caught in LA freeway gridlock forsake their vehicles to become a dizzyingly frolicsome community that look capable of leaping their way to the stars. Road rage and rancour? Not for a second, just a shared belief in the buoyancy that happens when your body simply needs to dance.
That overriding vivacity proves an apt point of departure for Damien Chazelle's film, which cleaned up at Sunday night's Golden Globes (seven awards in all) and is poised to do the same at next month's Oscars. Cynics might say that Hollywood is merely honouring its own. But such a response is to undersell Chazelle's formidable ability to make a film about dreamers set in a city of dreams that leaves you floating out of the cinema as if on a cloud. An original movie musical of the likes they weren't supposed to make any more, La La Land arrives in time to be the cultural tonic needed for our troubled times: it's wise and witty but underlyingly wistful, even melancholic as well.
For that, credit the boy wonder that is Chazelle, 32 next week, whose breakout film Whiplash finds its perfect complement here. Whereas the earlier film came with a furious beat that simply would not be stilled (its Oscar-winning star, JK Simmons, gets a neat cameo this time out), La La Land has a disarming intimacy that gets under the skin. Indeed, those who associate movie musicals with canned razzmatazz that makes you wonder what these people are singing about in the first place will instead find a haunting, sometimes hilarious portrait of two creators who career towards each other only to discover that life and art don't always align.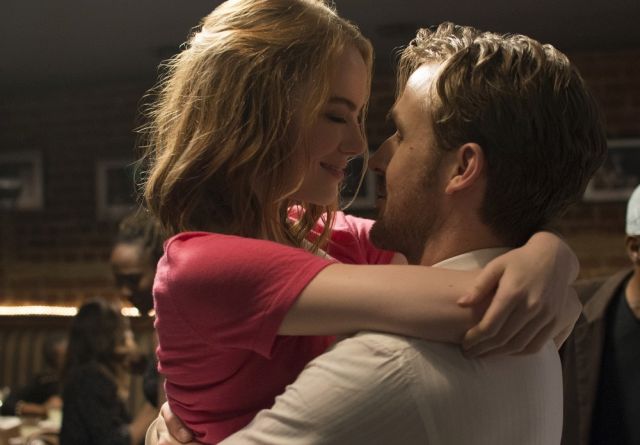 Those aspirants are Mia (Emma Stone), an audition-weary actress, and Sebastian (Ryan Gosling), a softly-spoken jazz musician she chances upon in a bar. They embark on one of those screen romances in which music and dance arise entirely naturally from personality: caught up in the emotion and heat of the moment, what other choice is there?
And with a deftness that nods to the likes of Astaire and Rogers, Jacques Demy, and (the director revealed only last week) a 1927 Janet Gaynor starrer called Seventh Heaven, Chazelle makes retro chic feel richly contemporary. After all, if the pair are going to go on a date to the Griffith Observatory - the LA planetarium - why shouldn't they also find themselves dancing high atop the city? It's magic in the moonlight, if there ever was such a phrase.
Stone had a well-received Broadway run (replacing Michelle Williams) in the recent Broadway revival of Cabaret, so her singing chops don't entirely come as a surprise. Singing "Audition (The Fools Who Dream)", which in theatre would be called the 11 o'clock number, she impresses precisely because she lacks that hard, vaguely shellacked edge that catapults many a lesser entertainer into the spotlight. By contrast, hers is a plaintive, ruminative presence in a film that believes in the sudden raptures of love but also its ruination. The Justin Hurwitz score, with lyrics by Broadway's current golden boys Benj Pasek and Justin Paul (Dear Evan Hansen), is sprightly and vigorous where needed but also knows when to come to rest, and there's no equivalent of the go-for-broke power ballad that one finds with a more calculated type of movie musical such as Frozen.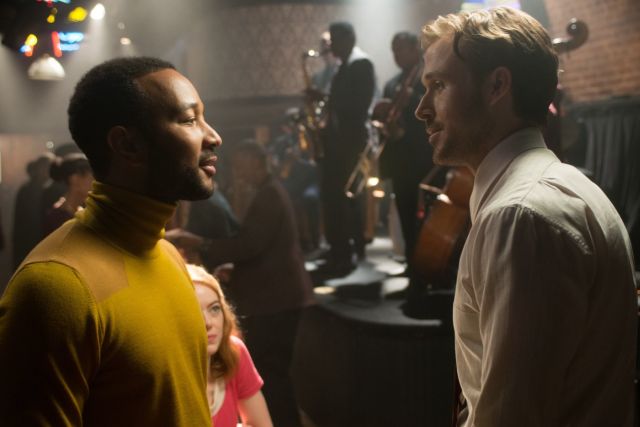 And in a film which lacks many supporting characters - John Legend (pictured above) is among the few other names on view, as the leader of the band Sebastian joins - Gosling proves a debonair delight as arguably the more surprisingly cast of the two leads. (Emma Watson and Miles Teller were the first tapped to play these roles.) His withheld power and quiet charm are well suited to the Star is Born-like trajectory of a character who valiantly holds out against the smothering sameness of the culture that the film itself resists. The movie ends with a postscript that ramps up the pathos, and why not? Set in a town famous for crash landings, La La Land offers the promise that, in the right circumstances, a few do get the chance and the space to soar.
RYAN GOSLING'S FILMOGRAPHY
Blue Valentine (2010). A controversial break-up melodrama sees things from the male point of view
Drive (2011). Ryan Gosling's brilliant, bruising ride into LA darkness (pictured)
Crazy, Stupid, Love (2011). Ryan Gosling teaches Steve Carell how to score in a film that doesn't
The Ides of March (2011). George Clooney's star-packed morality tale superbly anatomises political chicanery
The Place Beyond the Pines (2013). Derek Cianfrance and Ryan Gosling follow Blue Valentine with an epic tale of cops and robbers
Gangster Squad (2013). Ruben Fleischer swaps zombies for gangsters with mixed results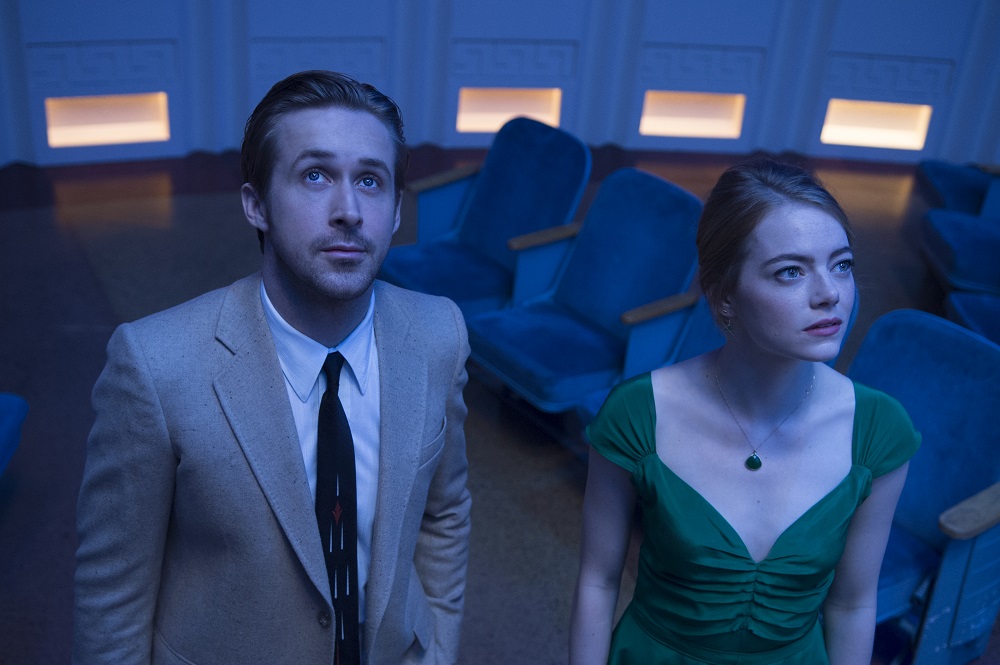 Only God Forgives (2013). Nicolas Winding Refn and Ryan Gosling follow Drive with a simmering tale of vengeance
The Big Short (2015). Director Adam McKay successfully makes a drama out of a crisis
The Nice Guys (2016). Russell Crowe and Ryan Gosling buddy up to crack jokes, bones and crime in 70s LA
La La Land (2017). Ryan Gosling and Emma Stone (pictured above) will have you floating out of the cinema on a cloud