Sheffield Doc/Fest: the wrap |

reviews, news & interviews
Sheffield Doc/Fest: the wrap
Sheffield Doc/Fest: the wrap
Hot docs and hustle in South Yorkshire
Populated by swarms of hungry, hopeful film-makers, keen-as-mustard media students and rather fewer commissioning editors (there has been a sharp increase in delegates: 1,700, compared to 1,400 last year and 1,100 two years ago), this parallel event was jam-packed with workshops, round-tables, masterclasses, coaching sessions and arcane buzzwords. Here, in equally jam-packed rooms, the talk was all of cross-platform pitching, on-demand media, crowdsourcing, brand-driven content, social networking, the fragmented media ecology - and above all how to make a living in this perilous game.
Not that anybody had an instant answer to that one. "If you're in documentaries to make money, you're in the wrong business," Hussain Currimbhoy, the Doc/Fest Programmer, observed to me unpromisingly. Despite the recent success of
Man on Wire, The September Issue
and the one-off mega-phenomenon of
This Is It
, documentaries have not been immune to the chill of recession. But, Currimbhoy said, it was ever thus: "It has always been 'Woe is me'. People have always been complaining."
Various solutions of varying credibility were on offer. One session, run by a craft workshop, supplied participants with wool to knit a scarf or stitch a sampler whilst pitching their projects, a literal case of spinning a yarn. Another encouraged attendants to play interactive games (games being one of the entertainment industry's exponential growth areas).
Everyone is using internet sites and blogs to promote their work. If you don't have a Facebook page for your film, what is wrong with you?
Many debates were as much about finding different ways of marketing movies as about making them. "That theme has exploded this year," agreed Currimbhoy, who recalls going to the screening of a sex-minded documentary at another recent festival. The film-makers' idea of a clever promotional tool (in every sense of the word) was to leave vibrators on all the seats. How sad was that? "Everyone is using internet sites and blogs to promote their work. If you don't have a Facebook page for your film, what is wrong with you? This is not about having friends on Twitter. It's about business."
Elsewhere, panellists told film-makers to stop worrying and learn to love piracy: it might not pay dividends in the short term but at least P2P (peer-to-peer) sites such as
stealthisfilm.com
ensure that their work was seen widely. Movies such as Nick Broomfield's
A Time Comes
, a short about Greenpeace volunteers, was made available for free download. Others recouped a modest sum by soliciting donations. One earned £30,000 in this manner and was seen by a million viewers. As its director observed, when you can reach this kind of audience via DIY dissemination, who needs film festivals as the gatekeepers of international distribution?
Most of the industry delegates were so busy networking that they hadn't managed to see a single movie. But the locals availed themselves eagerly of the opportunity.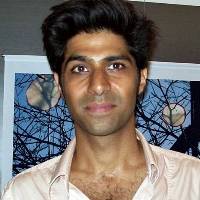 To which, when I put this to him, Currimbhoy, 36,
(pictured left)
riposted that he was perfectly happy this year to programme works which had already been available elsewhere for months, such as
A Time Comes
or
The September Issue
, whose director, R J Cutler, gave a masterclass at the festival. "The sensation of seeing films in the cinema is something that won't go away," he said. Getting a cinema release for one's film remains the Holy Grail, for all the brave talk of alternative media platforms, and of course a session was devoted to that as well.
Most of the industry delegates I met were so busy pitching and networking that they hadn't managed to see a single movie. Over at the various cinemas, though, the locals availed themselves eagerly of the opportunity. It was difficult – impossible perhaps – to perceive a pattern in the programme (Currimbhoy admits that he started out with the theme of Revolution, to tie in with the twentieth anniversary of glasnost and the fall of the Berlin Wall, but the works stubbornly refused to fit into the mould).
If there was a potential breakout hit on the scale of
Man on Wire
, I didn't see or hear about it. But some, such as
American: The Bill Hicks Story
and
Capitalism: A Love Story
(both already reviewed on
theartsdesk.com
: click
here
and
here
to read them) will hit British cinemas in the New Year, while others have secured a television transmission. Some may surface at a download near you. However you eventually get to view them, here, of the sample I caught during a short visit, are five Sheffield highlights - two of which,
Horses
and
Kings of Pastry
were world premieres - to watch out for.
P-Star Rising
Priscilla, a nine-year-old Cuban-American living in Harlem is an ace rapper; Jesse, struggling to raise her as a single parent, seems at first like the ultimate stage dad. The director Gabriel Noble traces the flowering fortunes of the smart, talented, very likeable P-Star, her well-meaning father's attempt to hold her in check, the impact of all this on Priscilla's elder sister, who has learning disabilities, and their ties that still bind the entire family to their estranged drug-addicted mother. It's exhilarating, tender, revealing and a little sad.
Official site
Horses
Scheduled for the BBC's Storyville series, the hauntingly strange film which inspired the surreal graphics on the Sheffield Doc/Fest poster follows three racehorses at a Southern Irish stable over the course of a year: Ardalan, a feisty, pocket-sized steed which all the trainers hold in great affection, Joncol, a huge, powerful racer and the very highly strung Cuan Na Gra. Though potential champions, they have to earn their keep, and each one is just "an injury away from being a nobody" (the Sheffield screenings were picketed by animal rights activists). The trainers – who treat the horses kindly, by the way - are as colourful as the garish ties they always favour at race meetings. But the director Liz Mermin, using resonant music cues and odd camera angles to illuminate the animals' expressive yet mysterious personalities, makes her equine stars by far the most memorable characters.
Official site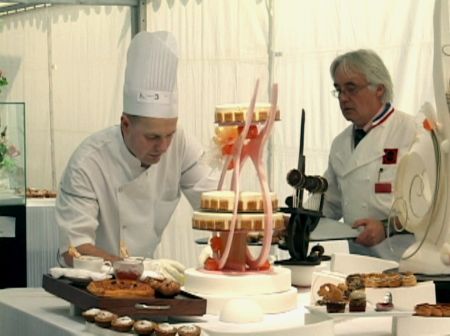 Kings of Pastry
Oscar-nominated for
The War Room
, their 1993 chronicle of the Clinton election campaign, the husband-and-wife team of D A Pennebaker and Chris Hegedus turn their attention to a frothier theme in this tale of three French pastrychefs and their bid to win the coveted, rarely awarded accolade of Meilleur Ouvrier de France. This sort of competition is familiar grist for documentarians (it was addressed to better effect in
Spellbound
, 2002) and the chefs themselves are slightly bland – the film could have done with a ranting Gordon Ramsay type to liven things up a bit. But it's a smart, slick, entertaining package and the sections showing the chefs at work creating their truly stupendous confections make compulsive viewing.
Official site
Bastardy
Jack Charles has had, to say the least, a colourful life: he was one of Australia's "stolen generation" – Aboriginal children forcibly removed from their families – a successful character actor, a long-time heroin user, sometime homosexual and 18-times convicted cat burglar. Present in Sheffield, Charles – who has now shaken the monkey from his back – joked that he has become a role model: "this film has allowed me to be bigger and better and brighter," said this already larger-than-life individual. Amiel Courtin-Wilson's remarkable portrait, filmed over seven years, offers an uncommonly intimate view of an outspoken, clever, funny and compelling man.
Official site
Winnebago Man
It was a sweltering summer's day in 1989 and, while shooting a promotional video for luxury trailers, a middle-aged man named Jack Rebney lost his rag. His flood of foul-mouthed tantrums was later leaked by his disgruntled film team, the outtakes became a cult item and the salesman lived to die a thousand deaths in endless YouTube mash-ups
(watch the Jungle Remix, below)
. Ben Steinbauer's film starts as a rather ploddingly obvious discourse on viral videos and you start to think that this particular Winnebago is heading nowhere much. But then Rebney resurfaces, turns out to be a most interesting character, and an unlikely, rather moving friendship evolves between him and the director.
Official site
Subscribe to theartsdesk.com
Thank you for continuing to read our work on theartsdesk.com. For unlimited access to every article in its entirety, including our archive of more than 10,000 pieces, we're asking for £3.95 per month or £30 per year. We feel it's a very good deal, and hope you do too.
To take an annual subscription now simply click here.
And if you're looking for that extra gift for a friend or family member, why not treat them to a theartsdesk.com gift subscription?