Orlando Furioso, Barbican Hall |

reviews, news & interviews
Orlando Furioso, Barbican Hall
Orlando Furioso, Barbican Hall
Slightly second-rate Vivaldi given a slightly second-rate performance
Ariosto's epic poem Orlando Furioso has yielded more than its fair share of operatic spin-offs. Inspiring three operas apiece from both Handel and Vivaldi, as well as works from Lully, Haydn, Caccini and Rameau, its vivid stories of love, magic and revenge were plundered freely by composers for the better part of two centuries. It's a rich seam of works, and one the Barbican is celebrating with a triptych of concerts. We've already had an exceptional Alcina from Minkowski and Les Musiciens du Louvre, and Il Complesso Barocco will present Ariodante in May, but last night it was the turn of Jean-Christophe Spinosi and Ensemble Matheus with Vivaldi's Orlando Furioso.
While the Baroque revival of the last few decades has made a god of Handel, establishing him as the de facto period composer in opera houses across the world, Vivaldi's 20 or so operas are only now starting to find their champions. As Lindsay Kemp's programme notes reminded us, it was as recently as 1999 that Cecilia Bartoli was trailblazing with a disk of "almost entirely neglected" Vivaldi arias. This is all being remedied however, and as well as productions across Europe, this year will see the first major American production of a Vivaldi opera at Santa Fe. Progress is also being aided by recordings, with Naïve's Vivaldi Edition (scheduled for a 2015 completion) making a glossily packaged case for many. It's in this guise that last night's performance started life, with most of the soloists making the transfer to the concert tour.
I say most, but the Barbican aren't having the best of luck with their leading ladies. The Minkowski Alcina lost its sorceress due to illness, and once again last night we found ourselves not only with a replacement for Jennifer Larmore's Alcina but also for Romina Basso's Medoro, a loss only tempered by the recovery and return of Philippe Jaroussky's Ruggiero, who had been forced to pull out of performances last week in Europe.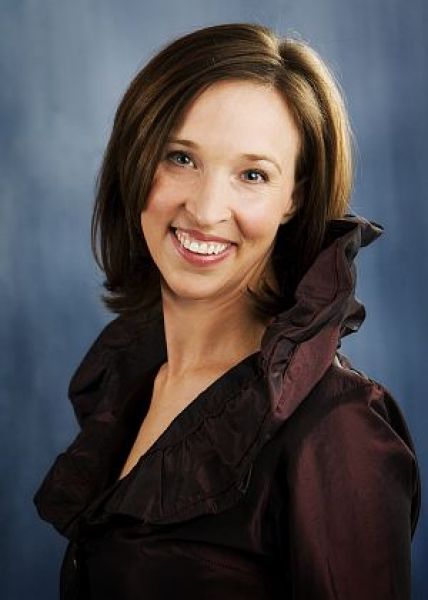 On the whole it didn't quite feel like a fair swap. Where Vivaldi's operas fall short is their melodic content; introduction after introduction teems with the promise of a classic to come, but is rarely fulfilled by the aria that follows. This lack is however supplemented by the virtuosity of the vocal writing, which can be relied upon to demand the full technical gamut of its leading singers. So when, as was so unfortunately the case last night, you get slightly underpowered voices struggling with the material there's little to fall back on.
It's not the meatiest, thickest sound in the world, but Ensemble Matheus have a lovely front to their attack, and their perky athleticism is well suited to Vivaldi's rather lighthearted take on Ariosto. It's an approach mirrored by Spinosi's regular soloists, who perhaps fare better in the recording studio as a result, where their detailed finesse isn't up against the challenge of such a large space. Projection was a problem, not least for the rather uneven Veronica Cangemi. Stellar as Morgana in Alcina, in the slightly lower role of Angelica she was tidy but unexciting, never really topping the sunny ease of her first aria.
Among the trouser roles it was Marie-Nicole Lemieux's Orlando that really delivered. In a visual echo of Kasarova's Ruggiero back in December she undulated and convulsed her way through "Nel profondo", keeping pace with the aria's extraordinary little harmonic hints of the madness to come, and "Scendi nel Tartaro" was as crazed a demonstration of vocal control as I've heard. Also solid were Kristina Hammarström's Bradamante and Daniela Pini's Medoro, but they were outdone by token male of the piece Christian Senn whose few arias revealed not only a baritonal lyricsm, but some proper bass fire. Franziska Gottwald's Alcin (pictured right) was charming, but more teeny-bopper temptress than sorceress, and seemed far too underpowered for the role. I spent rather a long time dreading "Anderò, chiamerò" and longing for Joyce DiDonato, with justification as it turned out.
It wasn't the performance a slightly second-rate opera needed to make its case, lacking the punch and colour of Spinosi's recording. But the evening was made suddenly and gloriously worthwhile by a single aria: Ruggiero's "Sol da te". With obbligato flute (whose first entry is more concerto than introduction) and the ever-more accomplished Philippe Jaroussky (pictured left) projecting with clarity, this delicate pastoral number became a showstopper. The fragility of the Baroque flute, whose phrases could be squashed by the merest of passing breezes, always adds a frisson of uncertainty to any such soloist writing, and when played as beautifully as here (by Alexis Kossenko) the result can make you forget to breathe.
Had Ensemble Matheus had the first concert of the trio, this review might have been different. Spoiled by the memories of Minkowski's athleticism however, I just couldn't accept this rather less polished alternative. For vocal pyrotechnics Spinosi's recording of Orlando Furioso comes highly recommended, but on this occasion it's an excitement that didn't quite translate to stage.
Share this article