New Music CDs Round-Up 5 |

reviews, news & interviews
New Music CDs Round-Up 5
New Music CDs Round-Up 5
Critics' favourites for January - with Vampire Weekend as the Stinker of the Month
Saturday, 30 January 2010
January's most riveting CDs found by our critics includes those by Malian master-musicians Ali Farka Touré and Toumani Diabaté, an Italian surrealist, an Algerian rocker, British Big Band jazz, Northern chamber folk and some sparky veterans releasing their best stuff for decades including Sade, Massive Attack and Peter Gabriel. The CD of the month is by Vinicio Capossela. Stinker: the over-rated Vampire Weekend. Reviewers this month are Howard Male, Thomas H Green, Peter Quinn, Robert Sandall, Graeme Thomson, Sue Steward, Peter Culshaw, Russ Coffey and Joe Muggs.

CD of the Month
Vinicio Capossela, The Story-Faced Man (Nonesuch)
by Howard Male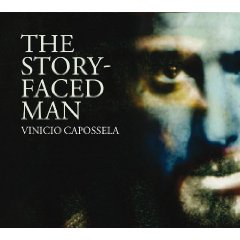 Although this Italian "visionary and songwriter" is a best-selling artist in his homeland, this 17-track compilation is his first official UK release. And what a treasure trove it is. Capossela has produced 11 albums since his debut in 1990, and on the evidence of the material here, he's reinvented himself over and over again. Firmly in the camp of other great eccentrics such as Tom Waits and Brazilian musical Dadaist, Tom Ze, Capossela seems intent on constantly reinventing the very essence of what a song is. "Non trattare" veers from pseudo-oriental chants to rumbling tribal stomp. The punky folk knees-up "Il ballo di San Vito" is very Waitsian, perhaps partly due to the presence of regular Waits collaborator, guitarist Mark Ribot. But, just like Waits, Capossela can put aside rattling, clanging, thundering things, and come up with the most exquisite and moving piano-led ballads. The haunting lullaby-like "Lettere di soldati" is one such song. But even here he manages to stay on the right side of being overtly sentimental by utilising subtly discordant orchestration which hangs like an imminent storm in the background. But then next up we have some high-speed drum 'n' bass electronica followed by a full-on romantic ballad that could have been written for a 1950s musical. Eclectic is too small a word. Wonderful stuff. Find The Story-Faced Man on Amazon
New Releases

Ali Farka Touré & Toumani Diabate, Ali & Toumani (World Circuit Records)
By Sue Steward
Part of the secret of the astonishing success rate of Nick Gold's World Circuit label since the Buena Vista phenomenon is his cottage industry approach. A tiny staff and family-sized artists' list creates an intimate relationship with benefits all stages of production, as evidenced by long-standing collaborations like those with the Malian master musicians, Ali Farka Touré and Toumani Diabaté. Recorded during three afternoons in Gold's London studio in 2005, Ali & Toumani is seen in video footage to be an informal, ease, family affair, the tall, upright Touré slowly dancing and hugging Gold's daughter. He gave the opening song "Ruby" its title after he and Diabaté faded their gently sensitive musical conversation. The piece establishes the album's languorous moods, virtuosic playing and an exceptional close-knit bond which exercises the stylistic differences between Touré's mutedly strident Malian blues guitar, swooping bass lines and emphatic rhythms, and Diabaté's more delicate, rippling riffs and melodies which pour from his 22-stringed harp-like kora, drenched in references to the ancient repertoires of the griots. The pair's obvious cross-communication produces some of the richest music in Mali in these albums.
Their first recording, In the Heart of the Moon, shortly before Touré's death from cancer, was compiled from spontaneous improvisations at the riverside Mandé hotel in Bamako. Startlingly successful, it won a Grammy; its spontaneity its charm. Touré's final solo album, Savane, followed (another Grammy) and became his epitaph. Produced in the knowledge of his imminent death, its beauty is profound. This new album, now posthumous, is drawn from those London sessions too good to leave in storage. The concept behind them, according to Diabaté, was a kind of retrospective of Ali Farka Touré's musical life history. From the 50s Cuban influence, Sabu Yerkoy appropriately features the Buena Vista's stunning double-bass player Cachaito (now also sadly deceased), somewhat understated. Gorgeously smoochy "Malian Salsa", as Touré called it, it's a reminder of the pan-African popularity of Cuban hits when the young guitarist was starting out. Far from the erotic excitement of salsa, it comes closer to the 30s son songs of Cachaito's old band.
In contrast, "Doudou" comes from Toumani Diabaté's Mandé tradition and is a showpiece for his briskly rippling, intricate kora playing which contrasts perfectly compatibly with the guitar weaving around it. It demonstrates the successful connection between the two musicians: Touré's guitar linked genetically to John Lee Hooker's blues but entirely Malian, its trademark camel-lurching bass lines underlying the melodies. It's a sound his son Vieux Farka reveals on several tracks, most effectively on "Machengoidi", a favourite of his father's who drives it at a characteristically stately pace and harsher tone. The son also joins the closing song, "Kala Djula" - "the hymn of the griots," says Toumani - a perfect ending, filled with repetitive, short almost singalong melodies probably familiar to every Malian, and certainly those of us with an affinity for music from this sensationally rich culture. Find Ali and Toumani on Amazon See video below.



Sade, Soldier Of Love (RCA)
By Robert Sandall
Not so much long-awaited as more or less forgotten about, this is only the sixth album of new studio material Sade and her band have released across their 27-year career. To many of her original fans in the UK - seduced, and then later bored, by the cool jazzy glamour of her work in the 1980s - Sade has long since become a faded period piece. To the rest of the world though, and particularly her large constituency in America, who bought nearly four million copies of her excellent 2000 release Lovers Rock, Sade is a slow burn who still fashion a unique blend of soul, funk and semi-acoustic southern country music which occupies a space that is entirely its own. The outstanding item here is the lead title track, a bold collage of martial beats, fractured rhythmic breaks and darkening voices unlike anything the band has previously recorded. The joyously raucous Jamaican pop of "Babyfather" is another surprise that might cause the old Diamond Lifers pause for thought. In the main though, Soldier Of Love patiently explores the moods and emotions that have sustained Sade and her followers throughout: regret, persistence, hard-fought loyalty and faltering love. It's a very Anglo-Saxon, low-key take on soul, coolly sung as ever in a very English accent. It's given an added piquancy at this point by the fact that the only audience that really doesn't get it is the one on her doorstep. Find Soldier of Love on Amazon
Lightspeed Champion, Life Is Sweet! Nice To Meet You (Domino)
By Joe Muggs
It's not easy for Dev Hynes – Lightspeed Champion – to shake off his East London Hipster image. He's not helped by a propensity for being massively overdressed with preposterous specs at all times, nor by the fact that his first band, the horrendously named Test Icicles were associated with the even more horrendously named genre "grindie" (yes, grime plus indie), and it's no surprised he was lampooned as an exemplar of style-over-substance on Never Mind The Buzzcocks.
However, musically he seems to be doing all he can to prove that he is not all gimmick, and on his second album he shows some not inconsiderable songwriting skills, backed up with some extremely tidy string arrangements which actually feel integral to the songs rather than bolted-on signifiers of "emotion" or "sophistication". Hynes's musical outlook clearly goes beyond the standard hip indie-rock Roxy-Bowie-Smiths-Blur-Libertines lineage that can be heard in his singing style: there are strong traces of both Serge Gainsbourg and Ennio Morricone atmospherics, and especially on big ballads like "Romart" and "Smooth Day" he manages to synthesise his influences into something entirely his own yet really rather classic-sounding. This is an album that will take some living with before it's clear how much depth there is to it, but the fact that one can easily imagine living with it and playing it a lot is an extremely positive sign. Find Life Is Sweet Nice to Meet You on Amazon
Amazigh Kateb, Marchez Noir (Iris / Harmonia Mundi)
By Peter Culshaw


Amazigh Kateb, who was the lead singer of the Moroccan rock group Gnawa Diffusion, has dialled down the rock from his old group and dialled up other elements in his adventurous first solo album, particularly re-connecting with his Algerian roots (he is based currently in Grenoble). Two tracks use the texts of his father, the great novelist and playwright Kateb Yacine, including the reggae-tinged "Africain" and the opener "Bonjour", which gives the erroneous impression this might be a retro Rai album along the lines of Khaled's Liberté from last year. But by the second track we are in Jamaican ragga territory, and the album intermittently but effectively uses DJ Boulaone to provide dance beats and scratching – notably on the surreal Michel Choukrane, a tale of a prophet "smoking a cigar, using mobile" bringing the bad news that "Mr Mastercard is not coming from the sky". Other tracks in French and Berber are more outspoken against colonialism in the Maghreb and Palestine. The title Marchez Noir cleverly mixes the meaning of black market (the only place you could find his previous records in Algeria) and black marches, like those of Martin Luther King.
It sounds like he borrowed the tune from Boney M's "Rasputin" in the track "Mocba", although less unexpectedly, as a fine gimbri player, elsewhere Kateb's gnawa influences are to the fore. Underpinned by Amar Chaoui's sensitive percussion and, for once, non-cheesy synth (a lot of chunky Hammond organ sounds) from Mehdui Ziouech and impressive mandola and even banjo work from Mohammed Abdennour this album, continually surprising if at times a little unfocussed, sounds like an artist with a new lease of creative energy. Find Marchez Noir on Amazon


Peter Gabriel, Scratch My Back (Virgin)
By Robert Sandall
The world is not exactly calling out for another album of elegantly arranged covers at present. It might though benefit from a reminder that Peter Gabriel is not the semi-retired, semi-spent musical force he has tended to appear these past 18 years; and to that end Scratch My Back is a useful addition to the Gabriel oeuvre. (This is in fact only the third album of new material he's put out since Us in 1992.) Scratch is the first instalment in a sort of covers concept project, a reciprocal arrangement whereby Gabriel records a version of somebody else's song on the proviso that they then do one of his.
The artists who've signed up for this include luminaries such as Paul Simon, Radiohead, David Byrne and Neil Young, as well as lesser knowns Regina Spektor, Bon Ivor and Stephen Merritt of Magnetic Fields. In all cases here Gabriel has opted for stately chamber-pop and orchestral accompaniments, eschewing beats, guitars and all things ethnic, in favour of a more formal Euro-classical approach. It sounds a bit staid in prospect, maybe, but the results are generally striking and often dramatic. The Eno/Bowie anthem "Heroes" kicks things off in epic style and the ensuing version of "Boy in the Bubble" lights up one of the darkest lyrics Simon ever wrote, with chilling clarity. It's a bit touch and go after that: Gabriel's whiskery rendition of Lou Reed's unreleased track "The Power of the Heart" really twangles the heartstrings, whereas his quavery lunge at Radiohead's "Street Spirit" sounds simply puzzling. But for all its frailties, this record is never dull and it does great credit to a 60-year-old vocal talent that still possesses plenty of subtlety and puff. Buy Scratch My Back on Amazon
Massive Attack, Heligoland (Virgin)
By Thomas H Green
Few groups have maintained their mystique and credibility as long and as effortlessly as Massive Attack. Yet their reputation stems, almost entirely, from three albums made in the Nineties, Blue Lines, Protection and Mezzanine, a triple-header that achieved both critical acclaim and commercial success. Then a trio, they blueprinted a musical trend for melancholy soul vocals over dub-flavoured beats, a style that became known as trip hop. Hosts of bands followed in their footsteps but, from the originators, there's been little of musical note since.
The band slowly split up. Robert del Naja (AKA 3D) continued under the Massive Attack name, alongside long-term shadow-producer Neil Davidge. The occasional gem turned up on film soundtracks but the 2003 album 100th Window was distinctly underwhelming. A couple of years ago, however, del Naja reunited with original member Grant Marshall (AKA Daddy G) and a fifth album was finally on the cards.
The good news is that Heligoland is a big improvement on the wishy-washy ambient pop of 100th Window. It may not be the caustic about-turn of Portishead's avant-garde comeback, Third, but it has an edge, a spikiness flecked with Mezzanine's post-punk mood. A number of guests contribute - Hope Sandoval, Elbow's Guy Garvey and TV On The Radio's Tunde Adebimbe - but the best material often features just the band themselves. "Splitting The Atom" is one such, a forlorn enigmatic ode, touching in its doomed hopelessness and as richly atmospheric as anything they've produced. It's the best song on the album but others, such as "Rush Minute" almost match it. The exception to the best-without-guests rule is Damon Albarn's despondent pining on 'Saturday Come Slow', proving yet again how infuriatingly talented he is. Overall, it's an album where the rewards are not immediate but reveal themselves after numerous listens. A grower, in other words.
The problem is that Heligoland could have been made any time in the last 15 years. With so much exciting going on in the world of electronic music, especially dubstep, given the band's heritage, this seems a little unadventurous. However, like the tiny German island it's named after, an exotic resort eventually flattened by bombs, Heligoland may not muster the beauty of the past but is still fascinating and well worth a visit. Find Heligoland on Amazon
Corinne Bailey Rae, The Sea (Virgin)
By Robert Sandall
Losing her husband Jason to an accidental drugs overdose in 2008 was a tragedy that could easily have de-railed the career of a woman still finding her voice in music after her blockbuster debut. That this hasn't happened on her second album is a tribute in part to the greater stylistic curiosity Bailey Rae brings to bear in a collection of songs that, rather surprisingly, refuse to dwell on grief and aim  for a mood that is generally more life-affirming. Her acoustic singer-songwriter roots lead the album with "Are You Here", a vocally fragile remembrance of her lost partner which reprises the delicate lady-of-the canyon style that made her popular.
Thereafter though, she toughens up, and sings out, veering into vintage soul and R'n'B territory reminiscent at times of mid-period Van Morrison on "The Blackest Lily" and the outstanding "Paris Nights/New York Mornings". The unpredictable complexity of her arrangements - loud and brassy one moment, cool and breezy next - and the relative lack of radio hooks make The Sea a less commercially beguiling effort; but for those with longer attention spans who still value the album experience, and can tolerate some serious emotional ambiguity, it's a more satisfying 
listen. Buy The Sea on Amazon
Clare and the Reasons, Arrow (Fargo)
By Thomas H Green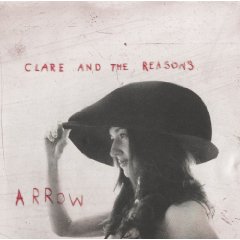 When I hear the word "kooky" I reach for my revolver. From Tori Amos to the films of Wes Anderson, there's a kind of knowing twee that sets my teeth on edge. Getting away with kooky is therefore tricky and, as for making it thoroughly enjoyable, well, that's truly a feat. The second album from New York group Clare and the Reasons, however, has achieved just that. In the hands of Clare Manchon, her French husband Olivier, and their band, the hideous Genesis song "That's All" becomes a delicious oompah-oompah sliver of chamber pop. Indeed, chamber pop is the name of the game throughout, gently witty songs cocooned in strings, brass and quirkier instrumentation such as kazoos, all fronted by Clare Manchon's sweet girlish voice. It would be off-puttingly saccharine if it wasn't so tuneful and cleverly arranged. The song, "Murder, They Want Murder", for instance, is part ghostly country ballad, part funky serialist madrigal, and weaves the subtle saga of a housewife descending into madness in bland suburbia. Its very cuteness only emphasises the mildly sinister content. More an oddball relation to musical theatre and old film songs than modern pop, Arrow is that rare treat, a kooky success story. What should by rights be irritating, Clare and the Reasons have made likeable and charming. Find Arrow on Amazon
Mark Lockheart and the NDR Big Band, Days Like These (Fuzzy Moon Records)
By Peter Quinn
One of the most consistently inventive musicians on the British jazz scene, sax player Mark Lockheart first came to  prominence in the mid 1980s with the influential big band Loose Tubes. Currently juggling an array of projects ranging from the Mercury-nominated  Polar Bear to the genre-straddling Perfect Houseplants – whose collaborations have included the Orlando Consort, baroque fiddle player Andrew Manze and recorder player Pamela Thorby - Days Like These is Lockheart's first big band recording. And what an inordinately fine album it is too. Performing on soprano sax throughout, in the company of the Hamburg-based NDR Big Band and former Loose Tubes sticksman Nic France, the myriad moods, textures and sonorities come across with thrilling immediacy. A number of the tracks have been recorded previously by Lockheart in smaller group contexts, but given the big band treatment they assume an entirely different dramatic heft. From the filmic intercutting of album opener "Rag", inspired by silent movies and Charlie Chaplin, to the slowly rotating ostinatos of "Busby Berkeley Parts 1 and 2", Lockheart's writing crackles with life. The utterly joyous title track is particularly rich in contrapuntal detail, yet such is the precision of the writing that you're always able to parse the multitude of lines. For sheer beauty of sound alone, the Weather Report-inspired ballad "End Of A Chapter" which brings the album to a heart-melting close is one of the finest achievements of Lockheart's oeuvre. Days Like These
Four Tet, There Is Love In You (Domino)
by Joe Muggs
Kieran Hebden, the one man band that is Four Tet, is a truly fascinating model of the self-sufficient modern musician. A respected producer and remixer, he is as happy working with unadorned folk rock as with abstract electronica, and as adept improvising on the spot with jazz musicians as he is playing a straight-ahead four-to-the-floor techno set in a club. And it's this latter tendency which has come to the fore in his latest album, which in many ways is his most accessible. "Dance music for people that don't like dance music" is often seen as a pejorative description, but here he really has come up with something that works for all but the most snotty of electronic purists but also seduces and entices the casual listener in with its warm atmospheres, velvety sound palette and caressing fragments of vocals. At times the circling chime melodies might seem over-simplistic, but this album is the definition of a "grower", each track building into something odd and addictive, and the final one-two of the weightless "Plastic People" (named after the London Club where he has test-driven these tracks over recent months) and the sad, gentle guitar melodies of "She Just Likes To Fight" is as pretty an eleven minutes of new music as I've heard in the last year. Find There Is Love in You on Amazon
Laura Veirs, July Flame (Bella Union)
by Russ Coffey
Indie songstress Laura Veirs, all glasses and thrift-shop clothes, might have been created to annoy men who watch a lot of Top Gear. She's sensitive, comes from hippy central, Portland, Oregon, and when she is not doing music is doing geology in China. On internet forums some declare their undying love, but I suspect if she were a little better known there'd be as many who'd want to strangle her.
July Flame, her latest release, has been characterised by Veirs as her "difficult" seventh album. It marks a change away from the distinct melodies of old to a more atmospheric style of composition She's also been finding time between promoting it to give "pregnancy updates" on her blog, which includes details on her new peanut butter and Greek yogurt diet, and to moan that the French don't pick up their "dog poop".
She saves her better lines for the record. Just. In keeping with her new direction she seems to aim to create wordscapes, but sentimentality often overloads the mood, and sometimes the lyrics are plain gauche. Fortunately the yearning chords and Veirs' naive vocals easily overcome any lyrical deficiencies. Fans will be pleased to find that musically there is still picking aplenty, and also the calming stripped-back instrumentation that so often make her records feel like they can release you from the rattle and hum of everyday life. "Life is good blues" has the meditative quality of Sufjan Stevens and "Sun is King" has the lightness of a Delgados song. In fact the whole record breathes gorgeousness and simplicity, like the waft of home-baked organic pumpkin pie. The thing is you can only take so much pie before you feel a little queasy. Buy July Flame on Amazon
Chew Lips, Unicorn (Family)
By Thomas H Green
In the wake of 2009's overdose of female-fronted electro-pop the advent of Chew Lips initially looked like overkill. Their first singles caused blogland waves and, with radio support from Steve Lamacq, they looked to be on their way to pop stardom before, as they themselves confessed, they'd had time to do much more than knock a few demos together. Such is the speed of 21st-century entertainment dissemination. Despite being an enjoyable live proposition - rowdy front-woman Tigs has attitude - it was not unreasonable to suspect they might be potential also-rans in the post-La Roux deluge.
Their debut album sets things straight. The London trio have not gone for the easy option as there's little in the way of sub-Vince Clarke froth here. Instead, Chew Lips' synth geeks James Watkins and Will Sanderson resist melodic over-excitement and come up with a measured, relatively stripped down sound that is far from permanently on the dancefloor. There are musical hints at alt-rock here and there, especially when New Order-ish basslines surface, but what seals the deal is Tigs' singing. She capably demonstrates a full, powerful voice that could match current trends for overblown R&B vocalising, yet holds instead to a rawer rock song dynamic. She also has a fairly intriguing way with a lyric.
Between them Chew Lips create pulsing machine music that's been carefully moulded into sturdy and emotive songwriting, successfully leaving behind accusations that they're just another copycat synth act. Buy Unicorn on Amazon
O'Hooley and Tidow, Silent June (No Masters)
By Peter Culshaw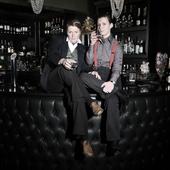 When pianist Belinda O'Hooley left The Unthanks after the majestic The Bairns album, I wrote somewhere, not entirely flippantly, that it was like Brian Eno leaving Roxy Music. Belinda was perhaps an unsettling force in the band, who also happened to write arguably the best original songs on that album like "Whitethorn" and "Blackbird", and quite possibly, as Eno claims he did, got the others jealous by attracting more girls. This album, with her professional and personal partner Heidi Tidow (they share vocal duties), is a low-key but intensely beautiful and poetic album. It will be filed under folk music but the piano, adventurous bracing strings and vocals give it a semi-classical feel - chamber folk for urban dissidents with songs about "the cancer industry", the plight of Irish immigrants, diets, and "the judging tide" of social mores, although the odd mermaid and sailor get a look in. But there's great tenderness here in songs like the touching "Shelter Me" or "Beautiful Danger". There's also respite from the storm with dashes of silliness in places like the traditional song Banjololo. "Hitch up your skirts for the boys to be men/ We'll do our bit/ And then start over again" goes one memorable chorus to a ringing, systems piano backdrop, but the humanism and sense of empathy and the dance of the generations passing throughout seem more pronounced than any political agendas. Buy Silent June on Amazon
First Aid Kit, The Big Black And The Blue (Wichita Recordings)
by Graeme Thomson
Fact: there is no harmony quite like a sibling harmony. Swedish sisters Klara and Johanna Söderberg, both still teenagers, first came to our attention in 2008 by posting a bewitching cover of Fleet Foxes' "Tiger Mountain Peasant Song" on YouTube. It was the weft and weave of their voices – the hard Swedish vowels rubbing against their obvious soft spot for American folk music – that immediately impressed. Here were two preposterously young singers whose voices dripped with the telepathic old-time purity of the Everly Brothers.
The thrill of hearing the way those tongue-and-groove harmonies lock together, sliding into place with an almost spooky inevitability, is no less vivid on their debut album. Happily, they also share the Everly's pop instincts, displaying a flair for writing simple, circular songs with sticky melodies, played on acoustic guitar and fleshed out with touches of organ, flute and autoharp.
Lyrically, the sisters seem wise beyond their years, veering between impassioned tales of derailed romance ("Ghost Town") and mystical allegories like "I Met Up With A King" and "In The Morning", where they end up "swallowing the sea of truth". But ultimately it's all about those voices, rising high and pure on "Hard Believer" to declaim a message - "And it's one life, and it's this life, and it's beautiful" - that's as sweet, simple and affirming as the entire album. A delight. Find The Big Black And The Blue on Amazon
Fieldhead, They Shook Hands For Hours (Home Assembly Music)
A friend of mine has a useful phrase for electronic music like this: "music for staring out of windows to". These washes of fizzing sound and gently tapping beats are exactly that, in a thoughtful, sophisticated and emotionally complex way. Seductively sad music for mindful chilling out. Buy They Shook Hands For Hours on Amazon
Strong Arm Steady, Stoney Jackson (Stones Throw)

For rap connoiseurs, an entire album produced by Californian genius Madlib means buy-on-sight, and this is no exception. Ignoring the divide between mainstream and leftfield, this has a swagger in its step, a glint in its eye and a rambunctiously surreal sense of humour. Buy Strong Arm Steady on Amazon
Richard Skelton, Landings (Type)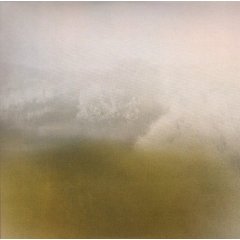 Barely-there ambient/neo-classical sketches of the Yorkshire Dales by reclusive audio artist creep under your skin and warp themselves around your heart with the quiet power of the damp English landscape. A quiet gem of a record. Buy Landings on Amazon
The Whitefield Brothers, Earthology (Now-Again)
German psychedelic funk?  Full of world music instruments?  And rappers?  And it's GOOD, you say?  Are you QUITE sure?  Well, yes – it really is very, very good indeed. In fact it shows up all the recent retro funk of Mark Ronson and co as the white-bread frippery that it really is. A stunning record, massive fun, but with real depth to boot. Buy Earthology on Amazon
Stinker Of The Month
Contra, Vampire Weekend (XL Recordings)

by Howard Male
One track into Contra and I'm thinking that it sounds like Graceland 2. Which is odd when you consider that on their press release the band mention just about everyone and everything, apart from Paul Simon: The Hallelujah Chicken Run Band, Beethoven, Bollywood, the Beastie Boys, Philip Roth – you get the picture. I might have given them the benefit of the doubt but then when second track, "White Sky", bounces into life my suspicions turn to outright incredulity. Even my wife shouts from the kitchen, "I'd sue if I was Paul Simon!" The track is pure "Diamonds on the Soles of Her Shoes," from the gently surreal lyrics, through the happily melancholic lilt of the melody, to the muted sunshine guitars. Do these arch New Yorkers think we were really born yesterday? Well, I suppose most of their fans were born yesterday, so my grumpy-old-man outrage is redundant as far as they are concerned. But the mystery still remains as to why so many critics have fallen for them in such a big way.
So just in case I'm missing the point, I stoically persevere. But for a far-too-long 37 minutes Vampire Weekend continued to be relentlessly perky, sounding like They Might Be Giants one minute, and XTC the next, and troublingly sterile throughout. I should point out that, as a world music evangelist, I'm always delighted when rock bands embrace polyrhythms and switch off their distortion pedals. It gives me hope that the 40-year tyranny of plodding kit-drum beats and testosterone-fuelled power chords may soon burn itself out. But then our potential saviours go and get it horribly wrong by creating music which, in its unrelenting tweeness and preciousness, is the antithesis of the muscular, joyful African and Brazilian music that inspired them. If you fail to recreate the elasticity of the rhythms and the edgy, mercurial qualities of – for example - the great Congolese guitarists then you've missed the point. Every drumbeat here seems nailed to the unforgiving click-track and every arrangement is just so clammy and cluttered. However, "Cousins" (their shot at being This Years Model-era Elvis Costello) isn't bad, so maybe they'll deliver a little more red meat next time. Buy (or not) Contra on Amazon