Cob Studios & Gallery: Is north the new east? |

reviews, news & interviews
Cob Studios & Gallery: Is north the new east?
Cob Studios & Gallery: Is north the new east?
Thursday, 17 February 2011
A burgeoning North London art scene, which includes the Zabludowicz Collection in Chalk Farm and one of the London outposts of the Gagosian Gallery, suggests that the art world has the North firmly in its sights and tomorrow sees the opening of its latest addition, Cob Studios & Gallery, based in the heart of Camden Town. Cob is jointly run by playwright Polly Stenham and Victoria Williams and aims to be a truly collaborative venue exhibiting work by emerging and established artists and comprising a large ground-floor gallery, a communal first-floor studio with enough space for four artists plus a separate room where Stenham will write.

Despite her youth, Stenham, 24, is firmly established as a writer – her first play That Face (2007) was produced when she was just 19, she recently adapted her second play, Tusk Tusk (2009), for the screen, has just handed in her third play, No Quarter, to the Royal Court and is currently working on another film script for Film4. But she has always had a strong interest in art. Her father, the wealthy and flamboyant businessman Anthony "Cob" Stenham, regularly took her to see plays but he also had a penchant for Pop Art - during his tenure as finance director of Unilever, he hung four of his own Warhol Marilyns on his office walls. "And my mother", says Stenham, "was an artist so I grew up with art all around me – I used to play in studios, that kind of thing."

Stenham met Williams, 25, at University College London where they were studying English and art history respectively and shared their various enthusiasms for theatre and art with each other. When Stenham left university after the first year to concentrate on her writing, the two remained close friends and now live together in a large shared house in North London.

"Somebody once commented how similar our taste is and I've since made the blindingly obvious realisation that our taste is the same because we formed it together," says Stenham. "Ever since we've known each other we've been going to exhibitions and showing each other stuff. It's like we've been on this journey together."

However, neither women had considered opening a gallery until August 2009 when Stenham was looking for premises where she could write alongside other writers and came across a former television studio. "I find writing plays very intense - you're so in your own head the whole time. I was getting a bit depressed stuck at home, working on my own so I decided to look for somewhere I could share with other writers. Then I saw this space and thought it would make a brilliant studio – it's very rare to find a building like this in Camden and the [property] market had bottomed out so it was a steal."

As luck would have it, Williams had just finished working as a researcher for the art critic Waldemar Januszczak on his film Ugly Beauty for the BBC, which meant she was free to join Stenham as co-director of the gallery. Initially, in a derelict state, the building was used for photoshoots and one-off exhibitions for friends which they didn't bother to advertise, but eventually it was time to call in the architects to create the versatile and innovative new space they craved – and to which they could welcome the public without infringing on any Health and Safety regulations.

One of their chief preoccupations is that the gallery is open and accessible to all. "Camden is vibrant and young and there's a great music scene here so we're hoping to attract a brand new audience," explains Williams. "The gallery is glass-fronted so that people walking past can see what's going on. We want everyone to feel free to walk in and not have that – well, you know how intimidating some galleries can be, with huge steel doors and a buzzer to get in." There is also a dramatic hanging space that stretches from the top to the bottom of the building, enclosed by glass panelling which is known simply as "the Void".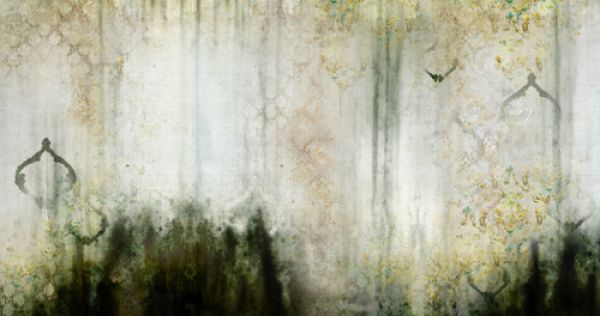 Williams is responsible for the day-to-day running of the gallery and will also curate the exhibition programme - she emphasises that although she does the leg work, all decisions are made jointly with Stenham. The inaugural exhibition, Unnatural Nature, was inspired by Jean Baudrillard's text Simulacra and Simulation, and considers our modern relationship with nature and how it has become increasingly inauthentic. It features five artists, all at different stages of their careers: Anna Curtis (Cultured Nature by Anna Curtis pictured above) Dmitri Galitzine, Noemie Goudal, James P Graham and Katie Paterson. The following show, in March, is a pop-up concept store called Guts for Garters.

The gallery is named for Stenham's father Cob, who died suddenly in 2006, not simply because the money he left his daughter has made the project possible, but to honour his memory. "He would have loved this so much," says Stenham.

"Once we're up and running we'd really like to set up a residency so that one of our artists could go to a studio in Spain, for example, and we'd have a Spanish artist here. We're really keen on that idea because it means more collaboration."

"And we're all about collaboration," nods Stenham.
Explore topics
Share this article