theartsdesk in Paris: Surrealist Blues |

reviews, news & interviews
theartsdesk in Paris: Surrealist Blues
theartsdesk in Paris: Surrealist Blues
Surrealism is still going strong in Paris, but will it survive the computer age?
I've been having rather a surreal autumn here in Paris. First, I was lucky enough to catch the last day of
Une semaine de bonté
at the Musée d'Orsay, where the original collages were on display in five colour-coded chambers. For those not in the know, Max Ernst's graphic novel
avant le fait
is a series of 182 collages made out of printed images cut from old books, and was first published in 1934, in a series of five pamphlets. The title means, "A Week of Kindness", but the contents are anything but kind.
In fact, these images are downright sinister and disquieting. In one, a giant sphinx peers in through the window of a railway carriage. In another, a woman with dragons' wings sprouting out of her back appears to be supping on the blood of an infant. Elsewhere, men with birds' heads inflict unspeakable atrocities on naked victims, while in another of the images two women in nightgowns seem to be hiding from a giant cockerel which looks so malevolent you dread to think what would happen if it were to find them.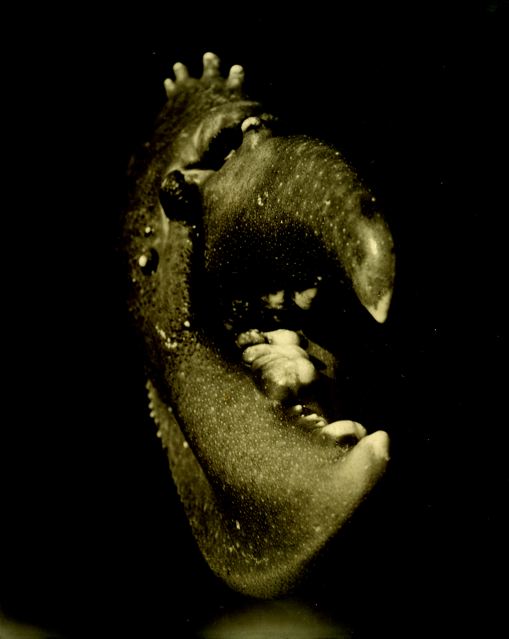 I say "seem" because it's never entirely clear what's going on, which only makes the imagery all the more disturbing, and, it has to be said, thrilling, like glimpses of a penny dreadful which your parents have forbidden you to read. In effect, it's a DIY horror story in which readers are given visual clues to supply their own linking narrative.
My next surrealist foray was to the Cinémathèque in Bercy Park, which was screening the world première of Le cinéma selon Dalí, a documentary presenting clips from Salvador Dalí's films and home movies, some of which have never been seen before. I particularly enjoyed glimpses of the artist's life in Hollywood, with stars like Bob Hope invited to a surreal banquet where live frogs hopped around on the table. Everyone knows about Dalí's collaboration with Alfred Hitchcock on Spellbound (the studio, predictably, nixed the artist's idea of covering Ingrid Bergman's naked body with ants), but how many have seen Destino, the film he designed for Walt Disney, which repackages surrealism as a slightly sickly trompe-l'oeil animation? A match made in hell.
Surrealism is my favourite art movement because it frequently makes me laugh - that is to say when it's not giving me the creeps like Une semaine de bonté. And it's a very all-inclusive ism, because it's so easy to join in. Can't paint? Doesn't matter - anyone can make art out of collages, exquisite corpses, automatic writing or objets trouvés. I always come away from surrealist exhibitions with the urge to cut the eyes out of the photos in Paris Match or put the severed heads of my dolls in perspex cases.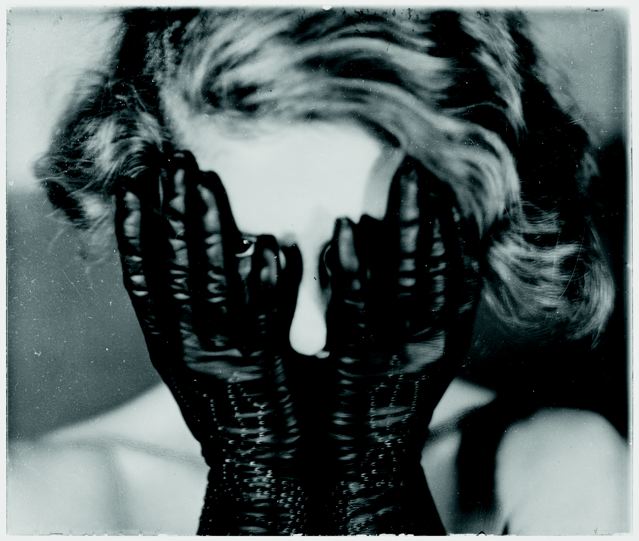 And anyone can take photographs, though admittedly not as historically fascinating as those on display in La subversion des images, the Pompidou Centre's exhibition of "surrealism, photography, film". All the usual suspects are here - Man Ray, Dalí and Luis Buñuel, Magritte and co, as well as photos of Hans Bellmer's dolls, which would probably be banned as paedophile art if they were taken today; some of the pervier ones remind me of special effects from John Carpenter's The Thing, surely the ultimate in exquisite corpse movies.
There is also work by photographers not usually thought of as surrealist - Brassaï, Henri Cartier-Bresson, Eugène Atget and so on - yet their inclusion emphasises the surreal nature of photography in general, something we tend to overlook now that photos are such an integral part of our everyday lives. But for me, the real discoveries were the work of Jacques-André Boiffard, whose pictures were used to illustrate André Breton's Nadja and an article by Georges Bataille called The Big Toe, and of Dora Maar, whose disorientating photomontages are a reminder that there was a lot more to her than just being Picasso's muse.
The exhibition made me laugh out loud several times (which got me stern looks - you're not supposed to laugh at art, even when it's funny) but all these meticulous, beautifully mounted, witty and surreal photomontages left me with a peculiar feeling of melancholy. The art of photomontage, I fear, has now been replaced by the art of Photoshop. What young artists nowadays are going to bother with scissors and glue when similar effects can be achieved, with a lot less mess and effort, on the computer? But it isn't the same, somehow.
All photos are from the exhibition La subversion des images - "Surrealism, Photography, Film" - which runs at the Centre Pompidou in Paris until 11 January 2010.
Photo credits: (top) Jean Painlevé - Pince de homard (1929) © Les Documents Cinématographiques, Collection du Centre Pompidou. (centre) Eli Lotar, Germaine Krull - Sans titre (1930) © Centre Pompidou. (bottom) Brassaï - Sans titre, vitres cassées d'un atelier de photographe (1934) © Estate Brassaï, Museum Folkwang, Essen.

Explore topics
Share this article