Opinion: Turner Prize 2012 - the year of film art |

reviews, news & interviews
Opinion: Turner Prize 2012 - the year of film art
Opinion: Turner Prize 2012 - the year of film art
Elizabeth Price makes films that are not only dazzling on the eye but arresting to the ear
Tuesday, 04 December 2012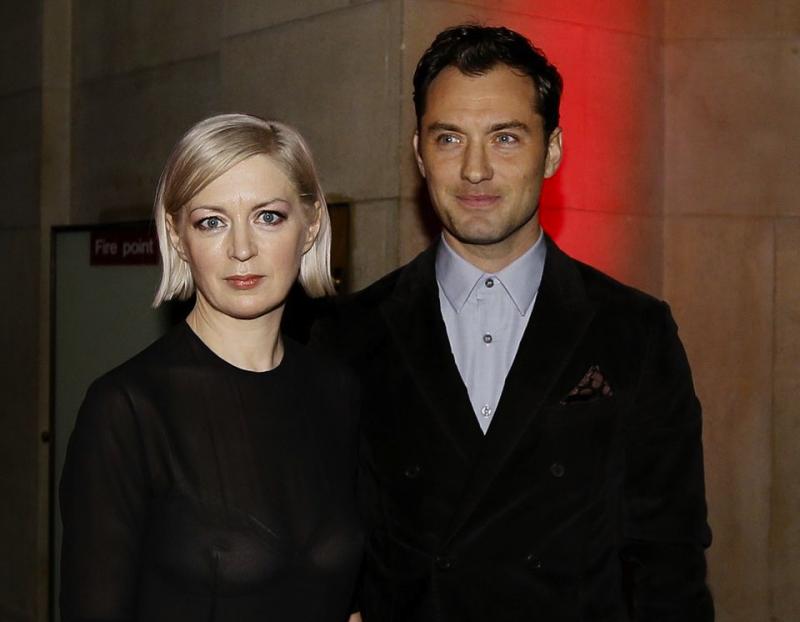 Turner Prize 2012 winner Elizabeth Price with Jude Law, who presented the award
Unusually for a Turner Prize, or for contemporary art generally for that matter, it was the year that film outshone other media. Paul Noble may have initially been the popular, and the bookies' favourite, but as technically impressive as his panoramic drawings are they are also quite lifeless, made inert by the process of their meticulous execution.
Neither was it to be the year for performance art, for although performance has received a tremendous boost with the opening of Tate Modern's The Tanks, as well as the recent high profile appearances of veteran practitioner Marina Abramoviç, Spartacus Chetwynd's shambolic set-pieces make no favourable impression at all. Instead they announce that this is the work of an artist who is yet to find a purpose for producing art. Her work simply lacks the energy and wit to bring something less than polished alive and I would go as far as to say that it's pretty dire in its amateurishness. It's one of the perennial mysteries of the Turner Prize how some artists even make it to the shortlist.
One just wishes that some critics had stayed longer than 10 minutes
This left Luke Fowler and Elizabeth Price, two credible would-be winners. I opted for Fowler, although others decried the length of All Divided Selves, his 93-minute film of RD Laing, his third about the Scottish psychiatrist who led the anti-psychiatry movement of the Seventies. It's the longest and by far the best of Fowler's trilogy.
Nominated for Beck's Futures in 2005, one can see that Fowler is an artist whose work has evolved, despite the fact that he continues to explore the same subject. All Divided Selves is a sophisticated and complex film about a deeply flawed and complex character. One just wishes that some critics had stayed longer than 10 minutes to appreciate just how compelling the film is.
Using archive footage, of Laing himself – his rise, his alcoholic decline, the experimental community he founded at Kingsley Hall, his foray into the pop world – and of psychiatric patients and doctors in other institutional settings, the film is a sympathetic portrayal that nonetheless draws no firm moral conclusions. The more recent footage, however, of the homeless and the mentally ill, of those who are euphemistically said to be in "community care", is in itself an indictment that weighs in Laing's favour.
But at least it's Price who took the prize and not the other two, which would have been thoroughly depressing. The Woolworths Choir of 1979 may be as slick and as cool as advertising, yet it is also a serious and unsettling work. It uses striking imagery and word play and makes visual connections that stay with you long after you've finished watching. And Price not only has an unfailingly good eye but, as we hear from the film's Shangri-Las and finger-clicking theme, a really great ear.
It may be as slick and as cool as advertising, yet it is also a serious and unsettling work
Explore topics
Share this article