Features & Interviews
Tuesday, 15 June 2021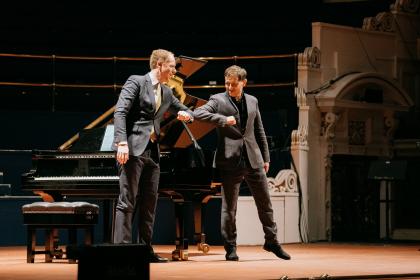 April 2020 was to have been the celebratory 10th Anniversary Festival of Leeds Lieder, the organisation I've been fortunate enough to direct since late 2014.
Saturday, 12 June 2021
When theatres in the UK closed last March, I found myself in a vacuum. Having been a freelance theatre director for over 15 years, I was used to busy – juggling a hectic schedule of directing shows with the reality of being a mum to two toddlers. Inspiration was something I might find in between opening nights, meetings and nursery runs – if I was lucky.