Features & Interviews
Friday, 05 August 2022
Television coverage of the Queen's Platinum Jubilee weekend included footage filmed in the monochrome world of postwar Britain. Old ways of doing things, however jaded and narrow, were deeply ingrained then. Yet they were offset 70 years ago by the optimism of the new Elizabethan age and its egalitarian spirit of growth and renewal.
Wednesday, 27 July 2022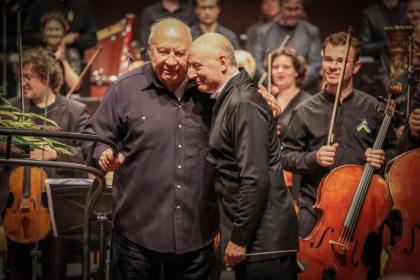 When I first came to Estonia with a then still-exiled Neeme Järvi and his Gothenburg Symphony Orchestra in 1989, the world-class young musicians who dazzled at this year's Pärnu Music Festival hadn't been born.