Reviews
Monday, 06 December 2021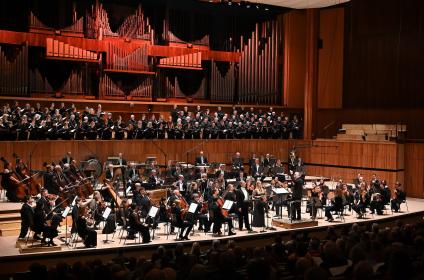 The shadow of the cross falls over James MacMillan's manger. You may come for his work's consoling, even transporting, beauty and mystery. It's there in abundance in his new Christmas Oratorio. Yet what may grip hardest are his passages of crashing dread and horror. For MacMillan, the incarnation in Bethlehem triggers a journey across human suffering that only redemption, through Christ's crucifixion, can close.
Monday, 06 December 2021
Measure for Measure may be the quintessential Shakespearean "problem" play, but just what has earned it that epithet remains a quandary. Each generation approaches the matter from its own perspective. The developments of recent years, #MeToo most of all, have given new resonance to one of its central themes, the imbalance of law over nature and the quality of justice, but the play's "resolution", if it can even be called that, leaves the questions open.