Reviews
Friday, 12 August 2022
Proper music tells stories just about itself, the stern pedagogues insist; it doesn't (or anyway shouldn't) paint descriptive pictures of places and people. Well, maybe not – but it was hard to banish all thoughts of geography, even of biography, at the Proms as the BBC Philharmonic under Eva Ollikainen travelled from Anna Thorvaldsdottir's chthonic Iceland to Sibelius's composite Italy-Finland by way of the intensely subjective journey embodied in Elgar's Cello Concerto.
Friday, 12 August 2022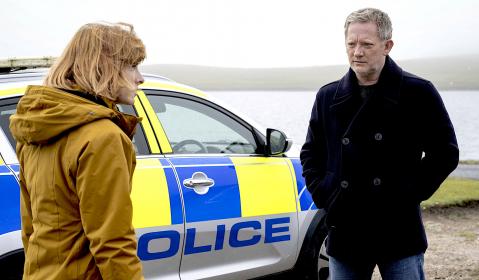 The last couple of series of Shetland (BBC One) brought the previously much-loved series alarmingly close to shark-jumping territory, converting the remote and thinly-populated Shetland archipelago into a war zone teeming with people-trafficking gangs, murderers and drug dealers. Can Series 7 restore some sanity?