New Music reviews, news & interviews
Thursday, 09 April 2020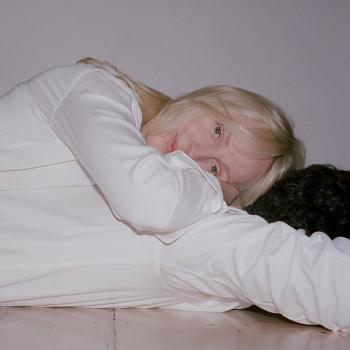 Laura Marling has always loved to weave the textures of '70's Laurel Canyon folk-rock into her music. Never before, though, has she evoked the spirit of David Crosby and Joni Mitchell quite like on her new record. From the opening strummed chords to the last hummed notes Song for our Daughter is full of Californian haze, making for a gorgeously contemplative experience. 
Thursday, 09 April 2020
Given the times, theartsdesk's New Music section is starting weekly round-ups of new streaming fare tob liven the spirits and entertainingly pass the time during this lockdown. Here are our first five suggestions. Dive in!Light In The Attic Showcase
New music has swung fruitfully between US and UK influences for half a century. The British charts began in 1952, initially populated by crooners and light jazz. American rock'n'roll livened things up, followed by British imitators such as Lonnie Donegan and Cliff Richard. However, it wasn't until The Beatles combined rock'n'roll's energy with folk melodies and Motown sweetness that British pop found a modern identity outside light entertainment. The Rolling Stones, amping up US blues, weren't far behind, with The Who and The Kinks also adding a unique Englishness. In the mid-Sixties the drugs hit - LSD sent pop looking for meaning. Pastoral psychedelia bloomed. Such utopianism couldn't last and prog rock alongside Led Zeppelin's steroid riffing defined the early Seventies. Those who wanted it less blokey turned to glam, from T Rex to androgynous alien David Bowie.
sex_pistolsA sea change arrived with punk and its totemic band, The Sex Pistols, a reaction to pop's blandness and much else. Punk encouraged inventiveness and imagination on the cheap but, while reggae made inroads, the most notable beneficiary was synth pop, The Human League et al. This, when combined with glam styling, produced the New Romantic scene and bands such as Duran Duran sold multi-millions and conquered the US.
By the mid-Eighties, despite U2's rise, the British charts were sterile until acid house/ rave culture kicked the doors down for electronica, launching acts such as the Chemical Brothers. The media, however, latched onto indie bands with big tunes and bigger mouths, notably Oasis and Blur – Britpop was born.
By the millennium, both scenes had fizzled, replaced by level-headed pop-rockers who abhorred ostentation in favour of homogenous emotionality. Coldplay were the biggest. Big news, however, lurked in underground UK hip hop where artists adapted styles such as grime, dubstep and drum & bass into new pop forms, creating breakout stars Dizzee Rascal and, more recently, Tinie Tempah. The Arts Desk's wide-ranging new music critics bring you overnight reviews of every kind of music, from pop to unusual world sounds, daily reviews of new releases and downloads, and unique in-depth interviews with celebrated musicians and DJs, plus the quickest ticket booking links. Our writers include Peter Culshaw, Joe Muggs, Howard Male, Thomas H Green, Graeme Thomson, Kieron Tyler, Russ Coffey, Bruce Dessau, David Cheal & Peter Quinn