Interviews with leading figures from the arts
Wednesday, 11 November 2020
Singer/pianist/songwriter/entertainer Joe Stilgoe responded remarkably rapidly to the new circumstances of March 2020.
Saturday, 07 November 2020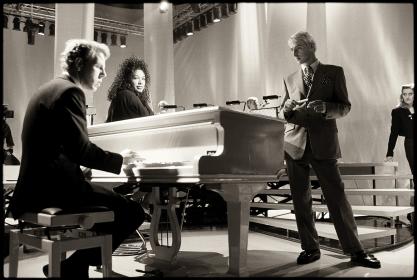 Following the break-up of The Jam in 1982, Mick Talbot (b 1958) was chosen by Paul Weller as his sparring partner in a new band, The Style Council. Talbot, a keyboard player from south London, had flourished amid the late-Seventies Mod revival, initially in the Merton Parkas, with his brother Danny, but also in The Chords, and even appearing on a couple of The Jam's records.