New releases on CD & DVD
Monday, 11 December 2023
The regular appearance of Kate Rusby's folkie Christmas albums have almost become a Yuletide tradition in themselves at this time of the year. 2023's Light Years being, somewhat incredibly, the seventh in the series.
Saturday, 09 December 2023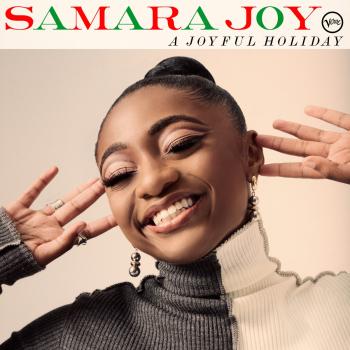 This six-track EP on Verve/UMG brings the breakthrough year of 2023 for Samara Joy to a neat close. In February she won two Grammys, as Best New Artist and Best Jazz Vocal Album for "Linger Awhile". In July she was Downbeat's Critics' Poll's Rising Star Female Vocalist of the Year and Rising Star Artist of the Year. And just a couple of weeks ago she passed the mighty age of… 24.