Out from the Darkness: painting out prison |

reviews, news & interviews
Out from the Darkness: painting out prison
Out from the Darkness: painting out prison
Imprisoned as a child, his whole family wrongfully convicted of terrorism offences, Patrick Maguire found solace in art
When I was sent to an adult high security prison aged 14 all the normal colour, shapes and movement that I saw around me each and every day as a child disappeared. It wasn't there. Prison does that; it's all straight lines, hard on the eye, hard to the touch. There are square walls or oblongs but there are no triangles, no interesting shapes. It was a harsh environment and I was a child, the softness of that child taking all of that in.
Some works from my show Out from the Darkness express that period. The greys of the prison rubbed in charcoal on paper and mixed with red pencil. Red for me has been abused as a colour. I cannot think of it without thinking about the red light that came on at night and stayed on all night when I was in solitary confinement (pictured below: Home, 2004).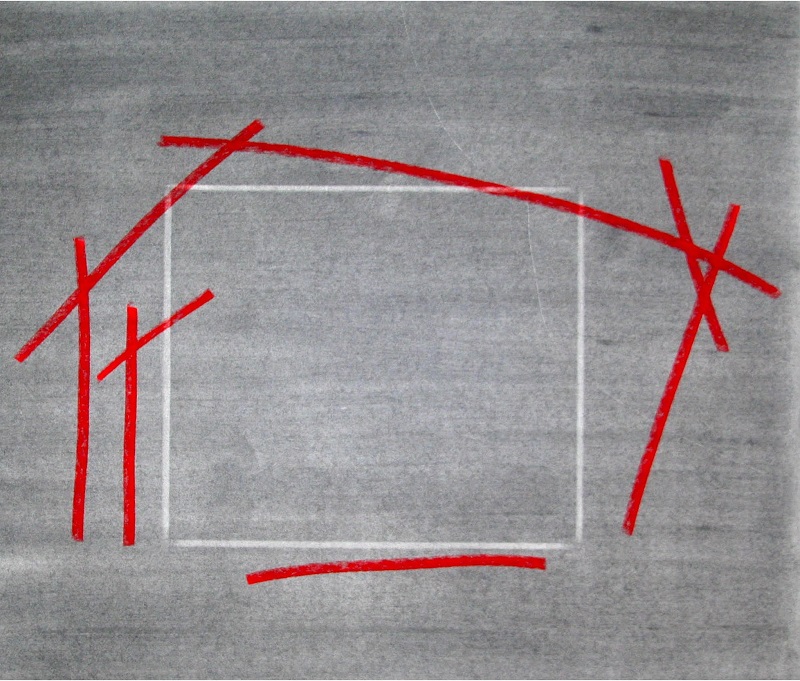 When I'm painting I'm in there painting myself out. It's all part of taking on board and dealing with the intense pressure and heaviness I felt, mainly at night. During the day your mind is occupied but the red at night, the red absorbed everything and left me a void of nothingness. When I draw them I just want to get out of there. Art for me is a way of making sense of that early trauma; losing my mother and father when I was 13 when they were sent to prison. The sense of abandonment and loss (pictured below right: Child, 2004).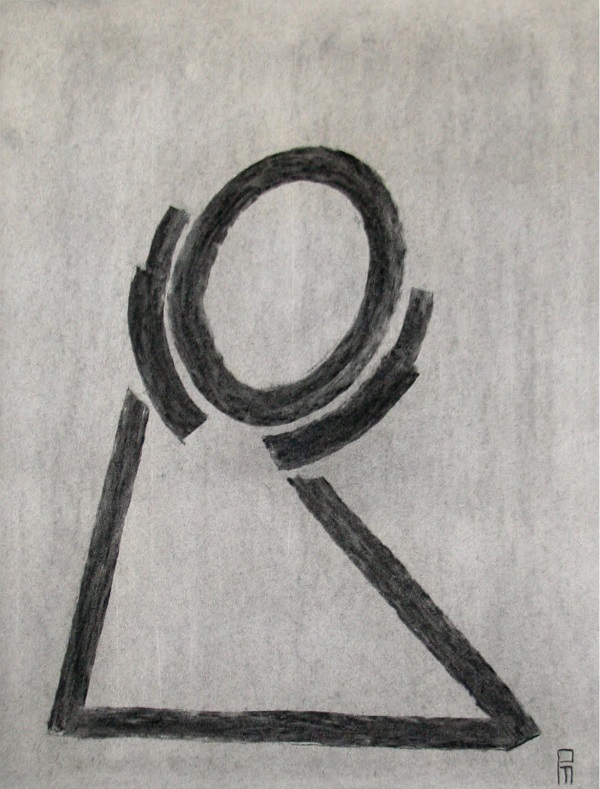 From 1975 to 1980 I was in prison. My older brother, Vince, spent five years there, my mother and father were in prison for 14 years. We became known as the Maguire Seven. I was no longer Patrick Maguire, I was one of the Maguire Seven. I was prisoner number 333892. We were all sent to different prisons, a family torn apart.
We were convicted of terrorism offences relating to the Guildford Pub bombing of 1974. The 1970s were a vicious time of IRA bombings and the police were determined to convict people even if it meant making up evidence.
We were first arrested at our house in Paddington, a clean, warm family home where my mum cooked and we all went to school. When we were charged with running a bomb factory in that house, and then when we were on trial, we just always thought at some point they will realise they have the wrong people. But that didn't happen.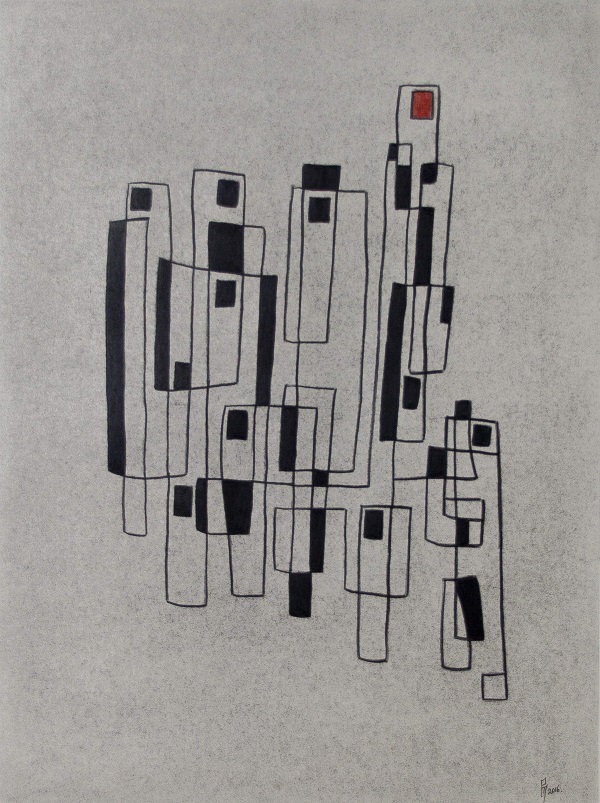 After prison we worked to prove our innocence and were fully exonerated in 1991. But being exonerated doesn't cure the damage that's been done. I struggled with day-to-day living. I was angry, I wanted to forget and wanted to make up for lost time when I didn't have fun. I made some bad decisions and couldn't cope. I ended up in the Priory in 2004 and that's when I regained my art. I'd always liked art at school and in prison every letter I wrote to my mum and dad I illustrated with a cartoon.
I'm not sure why art found me then but maybe the medication kicked in. My dad had died a year before that and I had a sense of him. The Priory is not a prison, there's a carpet under your feet but it's somewhat like prison, institutionalised, controlled and I was in a very dark space. I had a big room but I closed the curtains and I locked myself away. I'm lucky the art just came.
I helped myself to paper and charcoals from the art room at the Priory and I would work night and day, sheet after sheet of grey charcoal. The pictures were of prison but I didn't recognise it. I didn't understand how but I had ended up back in that place, in that cell connected back there as an adult but with all the feelings that a child experienced.
Since then I haven't stopped drawing and painting. I was so contained once upon a time, not only physically but mentally and my way to deal with it is by putting pencil to paper. Art has given me a way of showing others what can't be seen as an adult.
Now when I go back to that cell I go a lot stronger, I go as a man. I've learned more and it feels more comfortable. The cell has a lot more purpose for me being an artist.
In my mind now the door to the cell is off the hinges and the artist wants to go for a walk with colours. My ideas are far too big for mucking about with bits of A4. I want bigger. I want to stretch my legs.
Out from the Darkness: recent works by Patrick Maguire at Cavespace, 
81 Tachbrook Street (entrance on Moreton Street) London SW1V 2QP
 until 18 November
Evening View: Wednesday 15 November, 6-9pm
We just always thought at some point they will realise they have the wrong people. But that didn't happen
Share this article
Subscribe to theartsdesk.com
Thank you for continuing to read our work on theartsdesk.com. For unlimited access to every article in its entirety, including our archive of more than 10,000 pieces, we're asking for £3.95 per month or £30 per year. We feel it's a very good deal, and hope you do too.
To take an annual subscription now simply click here.
And if you're looking for that extra gift for a friend or family member, why not treat them to a theartsdesk.com gift subscription?