Global fiction: the pick of 2018 |

reviews, news & interviews
Global fiction: the pick of 2018
Global fiction: the pick of 2018
From Iraq to Japan, a baker's dozen of translated novels to widen literary horizons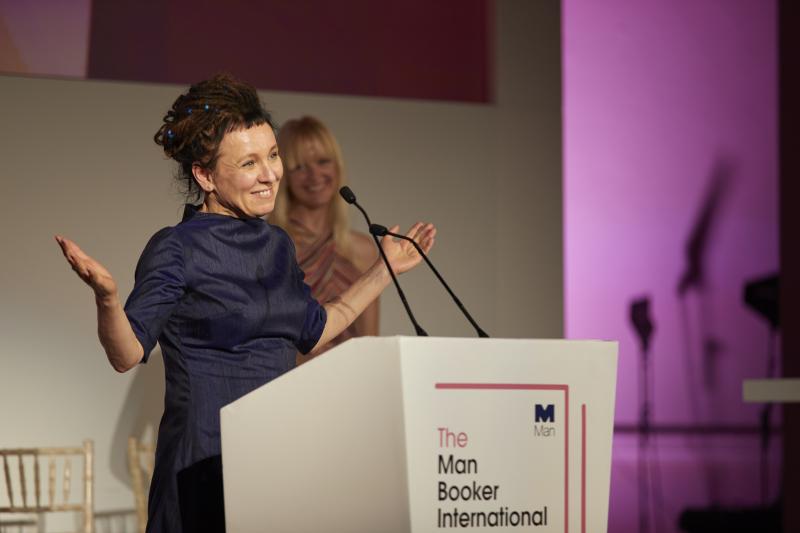 Olga Tokarczuk wins the Man Booker International Prize for her novel 'Flights'
If you believe the bulk of the "books of the year" features that drift like stray tinsel across the media at this time of year, Britain's literary taste-makers only enjoy the flavours of the Anglosphere. With a handful of exceptions, the sort of cultural and political notables invited to select their favourite reading overwhelmingly endorse titles from the UK or US. For our book-tipping elite, it seems, a hard literary Brexit happened decades ago.
Yet publishing history tells a different story. The sales volume for translations of literary
fiction
released in the UK has doubled since the millennium.
Meanwhile, the total value of the market has grown at a higher rate. Much more fiction from the rest of Europe, and the world, now reaches us, from a wider variety of imprints; by and large, translations pick up more attention than they did from critics, bookshops and curious readers. That expanding circle of interest has mass-market consequences. Last month, the lead feature in British Airways' High Life magazine – a solid index of mainstream popularity – concerned not some superhero blockbuster but HBO's TV adaptation of the Neapolitan Quartet by Elena Ferrante: an indie publisher's gamble on a set of novels in translation (by an anonymous author) that hooked legions of readers everywhere.
Sadly, the majority of our celebrity book-pickers still seem to play behind this international beat. Perhaps they could do with a little help. Below, I choose a personal baker's dozen of fiction in translation – from 13 different languages – first published in the UK during 2018. They are all recently-published books in their original tongues. However, as happens every year, the art of translation also restored to sparkling life many gems from the global backlist of classics. A quartet of star performances, all from Penguin Classics, stood out for me. Edited by Jay Rubin and introduced by Haruki Murakami, The Penguin Book of Japanese Short Stories (£25) gathers 34 stories published between 1898 and 2014. Showcasing work by giants of modern Japanese fiction, from Tanizaki, Sōseki and Mishima to Tsushima, Kawabata and Murakami himself, Rubin builds a genre-hopping treasure-house smartly arranged by theme, from "Japan and the West" to "Disasters, natural and man-made". A sturdy friend to cherish for decades, Giorgio Bassani's The Novel of Ferrara (£25) collects the six books the Italian maestro wrote about his home city and its Jewish community during and after the Fascist era into single, elegant volume. In gorgeous translations by the poet Jamie McKendrick, this edition lets us see the best-known episode – The Garden of the Finzi-Continis – in its broadest, indeed epic, context. From German, the ace translator Michael Hofmann delivered an exhilarating new version of Alfred Döblin's Berlin Alexanderplatz (£14.99): that street-smart, slang-filled, richly allusive tale of crime, punishment and social crisis in the capital of Weimar Germany just before Hitler's rise to power. Hofmann's firecracker prose fizzes through this revolutionary trip into the lower depths of big-city life. Quieter, but equally memorable, Death in Spring by the great Catalan writer Mercè Rodoreda (translated by Martha Tennent; £8.99) turns a boy's rebellion against paternal tyranny in his mountain backwater into a fable of oppression and resistance told with vivid, visceral force.
Translated fiction highlights of 2018
Daša Drndić, E.E.G. (trans. Celia Hawkesworth from Croatian; MacLehose, £14.99)
The final novel from the Croatian maverick reintroduces Andreas Ban, her heroically grumpy, scorchingly eloquent witness to the horror and absurdity of modern history.
Julián Fuks, Resistance (trans. Daniel Hahn from Portuguese; Charco, £12.99)
Rooted in the author's biography but crafted into subtle and tantalising fiction, this Brazilian story connects family secrets to the wounds left by dictatorship, dissidence and exile.
Hamid Ismailov, The Devils' Dance (trans. Donald Rayfield from Uzbek; Tilted Axis, £9.99)
Twin tales of love, poetry and politics link 19th-century Uzbekistan with the era of Stalin's tyranny. A romantic, and tragic, fresco of a glorious but little-known culture.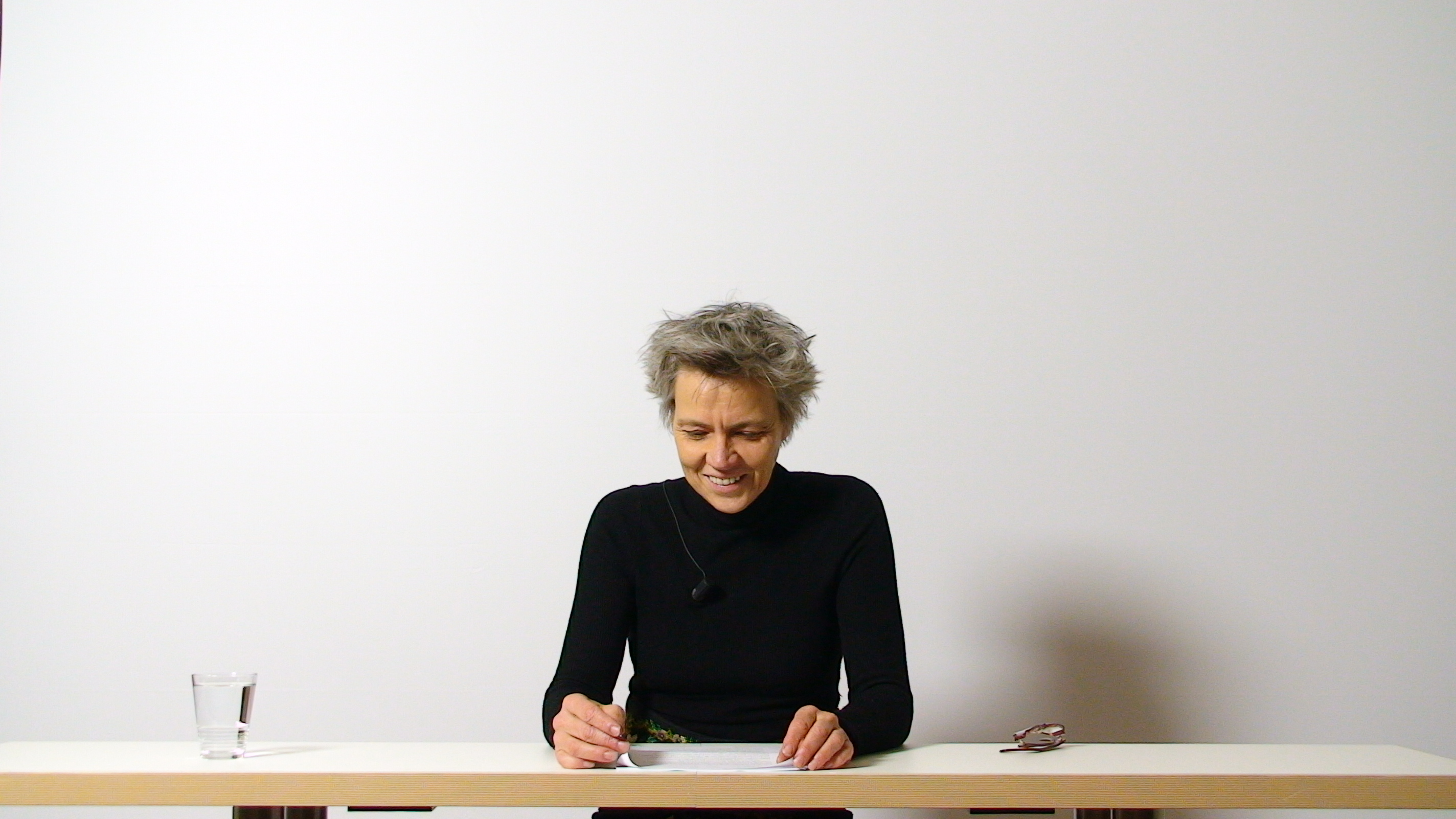 Esther Kinsky, River (trans. Iain Galbraith from German; Fitzcarraldo, £12.99)
A surreal, visionary, often comic novel about east London, and the meanings of exile. Hackney Marshes and their environs have never felt more magical – or menacing. (Above: Esther Kinsky by Matthes & Seitz Berlin)
Alicia Kopf, Brother in Ice (trans. Mara Faye Lethem from Catalan; And Other Stories, £10)
Scientific data and tales of polar exploration frame this shape-shifting story of family strife, autism and frozen journeys. A bewitching, one-off mélange, eerie and poetic.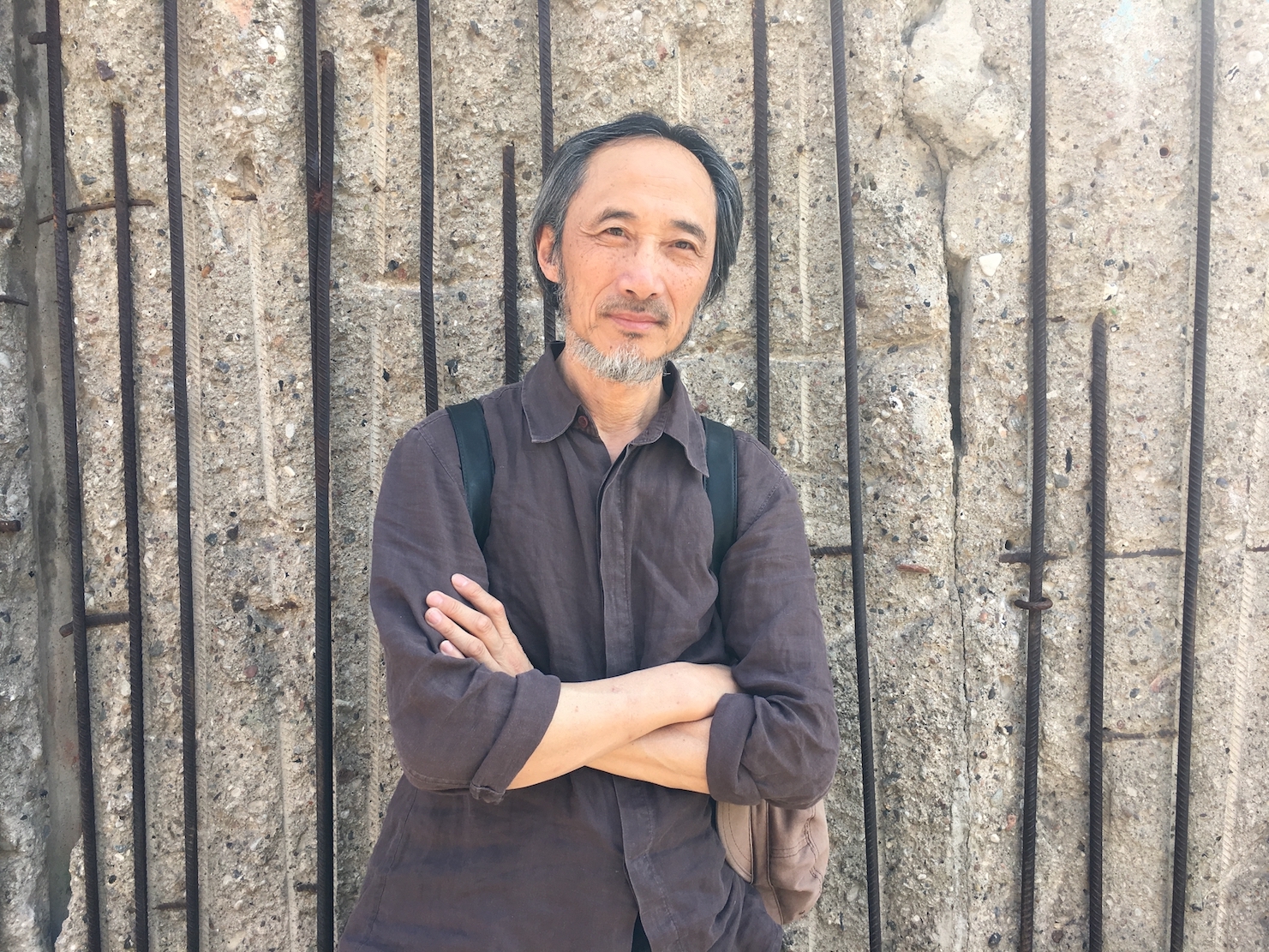 Ma Jian, China Dream (trans. Flora Drew from Chinese; Chatto & Windus, £12.99)
Uproarious, outspoken, tinged with deep grief, this short, savage satire on Chinese bureaucracy and corruption offers a bracing if bitter antidote to state propaganda. (Above: Ma Jian by Flora Drew)
Haruki Murakami, Killing Commendatore (trans. Philip Gabriel and Ted Goossen from Japanese; Harvill Secker, £20)
A bumper package of mystery, melodrama, mysticism – and addictively soapy yarn-spinning – as a spooky painting leads a blocked artist into life-changing adventures.
Ahmed Saadawi, Frankenstein in Baghdad (trans. Jonathan Wright from Arabic; Oneworld, £12.99)
Brave, horrific, funny and weird, this resurrection of Mary Shelley's creature sees the "Whatitsname" rampage through shattered Iraq seeking revenge for the victims of its wars.
Sjón, CoDex 1962 (trans. Victoria Cribb from Icelandic; Sceptre, £18.99)
A feast of ancient and modern stories fills three exuberant inter-linked novellas. Together, they evoke an Icelandic generation, and a nation, torn between myth and history; purity and diversity.
Leila Slimani, Lullaby (trans. Sam Taylor from French; Faber, £7.99)
Not so much a thriller – though gory things do happen – but a lucid, cool and unsettling study of family dynamics and the danger of a stranger (in this case, the perfect nanny). (Above: Leila Slimani by Thibaut Chapotot/ Ministère de Culture et de la Communication)
Dag Solstad, T Singer (trans. Tiina Nunnally from Norwegian; Harvill Secker, £16.99)
Before Knausgaard, Norway had Solstad, whose pitiless, mesmeric, darkly comic stories of quiet desperation – here it's a failed librarian – turn banality to sublimity.
Olga Tokarczuk, Drive your Plow over the Bones of the Dead (trans. Antonia Lloyd-Jones from Polish; Fitzcarraldo, £12.99)
In the Polish sticks, boorish hunters come to nasty ends; eccentric, Blake-mad countrywoman Janina investigates. Hilarious, lyrical eco-satire with feminist – and Agatha Christie-like – twists.
Juan Gabriel Vásquez, The Shape of the Ruins (trans. Anne MacLean from Spanish; MacLehose, £20)
Political thriller, historical reportage and an inner quest for truth uncannily combine as a Colombian writer explores two assassinations that darkened his country's history, and uncovers secrets close to home.
Boyd Tonkin's The 100 Best Novels in Translation is published by Galileo (£14.99)