Sudhir Hazareesingh: Black Spartacus review – the life, and thought, of the first black super-hero |

reviews, news & interviews
Sudhir Hazareesingh: Black Spartacus review – the life, and thought, of the first black super-hero
Sudhir Hazareesingh: Black Spartacus review – the life, and thought, of the first black super-hero
An ideas-rich biography shows why Toussaint Louverture matters more than ever
Monday, 28 September 2020
Behind the myth: Sudhir Hazareesingh
The former slave, and coachman on a sugar plantation, began one of his early public proclamations in a typically defiant vein: "I am Toussaint Louverture, you have perhaps heard my name." At that point, in 1793, almost everyone in the French Caribbean colony of Saint-Domingue did know about the inspiring but elusive rebel chieftain.
Often in the shadows, he had led a slave uprising across Saint-Domingue (the western part of the island of Hispaniola) with a strategic brilliance and tactical flair that set it apart from the brutally crushed insurgencies of past decades.
Within a few years, the name of Toussaint – born on the Bréda plantation around 1740 to a family from the Allada people of present-day Benin – had spread across the Atlantic and around the world. In his lifetime, and then for posterity, the slave-born warrior-statesman became "the first black super-hero of the modern age". The title of "Black Spartacus" was applied to him by 1796; soon after, he began to draw comparisons – as revolutionary mastermind and martial hero – with his eventual nemesis, Napoleon Bonaparte. After his capture in 1802, a sonnet by William Wordsworth saluted him as the exemplar of "man's unconquerable mind" itself.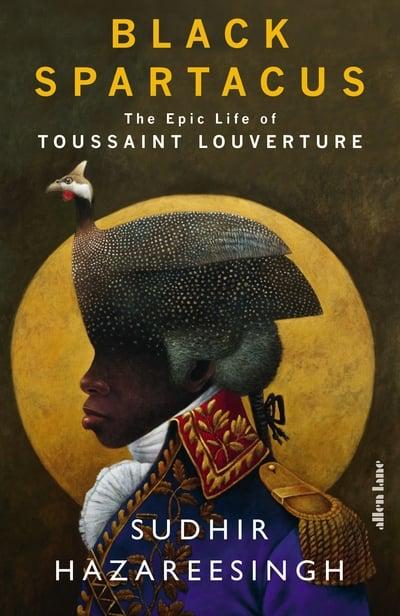 As a legend, an icon, a beacon for future independence struggles as "the first great anti-colonialist leader" (Aimé Césaire), and a pioneer of "black empowerment", Toussaint had already turned into a mythic figure while he expertly directed his irregular forces from tropical hideaways against plantation owners, against Spanish, French and British armies, and against his own breakaway commanders. After his death, betrayed and abandoned, in 1803, the ignominious defeat of French imperial power in the territory that became the Republic of Haiti secured his immortality. This guerrilla genius and republican idealist, who created the first free black nation of the modern era, has exerted a magnetic pull for over two centuries. He has attracted biographies, novels, artworks and even musical tributes (from Samuel Coleridge-Taylor to Carlos Santana and Haitian-born rapper Wyclef Jean) by the score. By 1975, so Sudhir Hazareesingh calculates, Toussaint's life and death had given rise to 63 plays. Among the myriad studies of his career and influence, The Black Jacobins by the Trinidadian revolutionary CLR James still casts a worldwide spell. Toussaint's path from plantation slave and household servant (he gained his freedom in 1775) to backwoods rebel, campaigning general, republican philosopher, wise ruler and forlorn captive unites every facet of "modern political heroism".
Yet, despite this huge weight of past scrutiny, Hazareesingh has managed to write an outstanding biography that breaks fresh ground and scrapes the crust of folklore, and cliché, from the Toussaint story. Born in Mauritius, an Oxford-based historian of ideas and political theorist, Hazareesingh aims "to recapture the boldness of [Toussaint's] thinking and the originality of his voice". He positions his book as "an exercise in recovery" that takes us back to the man, and mind, behind the mythology – a big ask, since Toussaint himself first seeded the legend of the invincible warrior with "quasi-mystical" powers who sprang from the forest to defend the rights of the enslaved and oppressed.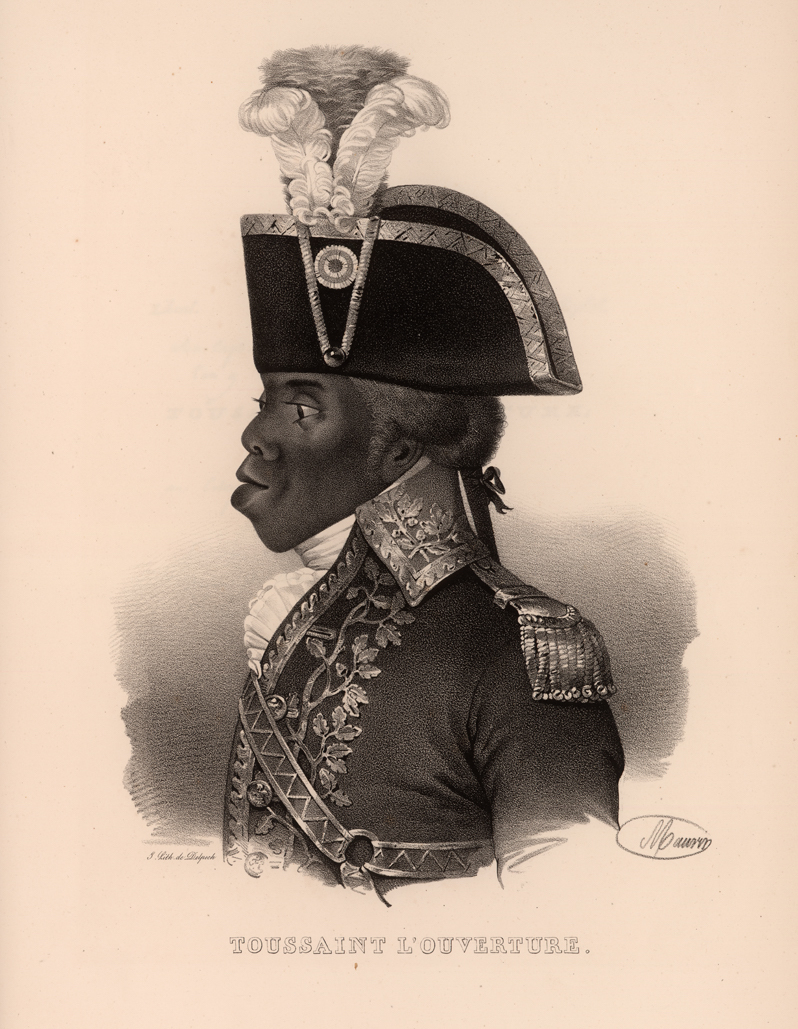 The fast-moving events of the 1790s in Saint-Domingue take a lot of unpacking. Hazareesingh smartly balances a twisty narrative with wider analysis of the forces and ideas at work. Thanks to his patron, the estate manager Bayon de Libertat, the young Toussaint had acquired education and responsibility. He had already entered middle age when the uprising of 1791 gave him the chance to shine as both guerrilla chief and political operator. Hazareesingh shows him as thinker as much as actor, and dissects the long, eloquent letters and proclamations that set out his evolving thought. The French Revolution, Toussaint saw, had betrayed its own ideals when it "manifestly sided with the slave-owners" in the Caribbean; in contrast, his own vision of non-racial fraternity kept faith with true Republican principles. He drew too on African and Caribbean traditions, but appealed to both white colonists and their mixed-race allies to join Saint-Domingue's liberated slaves in "a single family of friends and brothers". Among the black population, he sought to reconcile Caribbean-raised creoles and African-born bossales. His own beliefs supplemented a deep, pious Catholicism, which he saw as the "foundation of social order", with a vodou and traditional African tinge.
While enslavement persisted in the French colony, Toussaint allied with the Spanish (who controlled Santo Domingo, the island's eastern half), and took town after town in daring feats of arms. When the new republic in Paris abolished slavery in 1793, the rebel general tacked back towards France, and turned his fire on the interfering British. By 1798, still ostensibly loyal to Paris, he had driven them out of the island – though not without some typically nifty manoeuvres that saw Toussaint part on friendly terms with General Maitland and recruit a starstruck British fan-club. The London Gazette acclaimed him as "a negro born to vindicate the claims of his species", and to prove that human character is "independent of exterior colour".
In intricate, but sometimes comic, detail, Hazareesingh shows how Toussaint outfoxed one slow-witted French government agent after another. He never, it appears, sought formal independence from Paris. Rather, he designed a high-minded republican community that would live out the dreams of the Revolution in his Caribbean backyard. With his external enemies vanquished, the general became the governor. He promoted "inter-racial unity" (his senior advisers and lieutenants were often white colonists; he never thought solely in terms of "black power") and fostered a republican "ethic of sobriety". That brought obligations along with freedoms: Toussaint's "highly paternalistic vision of society" made much of church, family and duty. He micro-managed affairs, down to orders for local litter clear-ups and approval of couples' wedding plans. But he toiled to make his rule a model of generosity, forgiveness and integrity. Toussaint overturned "prevailing racial stereotypes" not only in his formidably efficient generalship but in his conspicuous mercy and moderation. He worked 16-hour days, ate very little, galloped prodigious distances, dictated 200 letters in one day, yet still found time every evening for a personal audience with petitioners.
By 1801, he could publish an ambitious constitution that affirmed that "slaves cannot exist in this territory… Here, all men are born, live and die free and French". He successfully invaded Spanish Santo-Domingo, outlawed slavery, and began reform there. Foreign powers now viewed him as a prince, not an upstart. Yet his unique experiment in black-led but non-racial statecraft never really had a chance to thrive. He had adroitly kept the white settlers on side – but mixed-race malcontents, above all the ruthless insurgent André Rigaud, threatened his control. Slavery had given way to a sharecropping system – workers received only 25 per cent of their output as wages – that entrenched planter power and stoked black grievances. As Saint-Domingue's sole authority, Toussaint began to veer into autocracy while his regime slid into an "authoritarian spiral". Back in France, all-powerful Bonaparte – never a Toussaint fan – took a sharply racist turn. He bowed to the resurgent colonial lobby, and thundered that he would "not tolerate a single epaulette on the shoulders of these negroes". In 1802, Bonaparte restored slavery in the French Caribbean colonies.
A French invasion fleet landed in Saint-Domingue early in 1802. It would fail, comprehensively, within two years. Yet Toussaint the mighty, far-sighted strategist allowed himself to be captured. Less than a year later, he died alone in the freezing Fort de Joux on France's eastern borders. His deputy Dessalines triumphed in 1804, and an independent Haiti emerged, but at a steep price. Dessalines jettisoned his leader's non-racial principles and ordered his forces to massacre white colonists.
Already, the Toussaint myth was burgeoning. Hazareesingh shows how it has bloomed over two centuries of history, culture and politics, in the hands of disciples as varied as Frederick Douglass, Marcus Garvey, Fidel Castro, Harriet Martineau and Derek Walcott. His scrupulous and absorbing biography not only portrays Toussaint the swashbuckling hero. It celebrates the philosopher: the champion of "classic republican ideals and virtues" who tapped into African roots, channelled "popular revolutionary energy", and converted the high, but often hypocritical, ideals of Europe's revolutionary age into a global standard of freedom and justice. After the summer of 2020, there could hardly be a more urgent and valuable book.
Black Spartacus: the epic life of Toussaint Louverture by Sudhir Hazareesingh (Allen Lane, £25)
The French Revolution, Toussaint saw, had betrayed its own ideals when it 'manifestly sided with the slave-owners'
rating
Explore topics
Share this article