CD: Steve Earle & The Dukes - Guy |

reviews, news & interviews
CD: Steve Earle & The Dukes - Guy
CD: Steve Earle & The Dukes - Guy
Troubadour and his band head to Nashville for a tribute to the late Guy Clark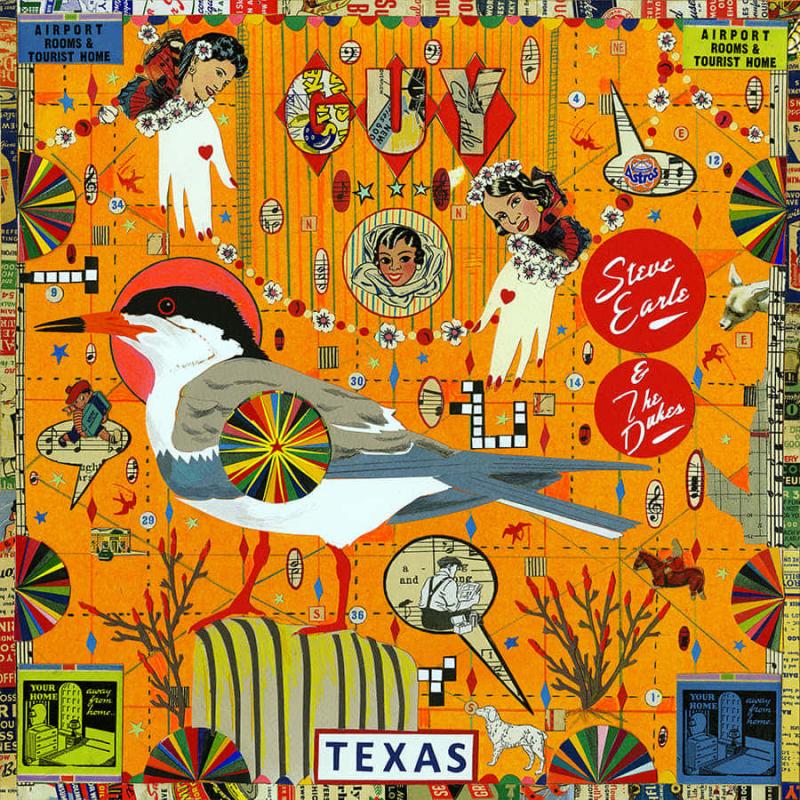 Steve Earle and Guy Clark: old friends
Guy Clark is among the favourite songwriters of Bob Dylan, a Grammy-winning giant of the so-called outlaw country music movement who lived hard and died of lymphoma in 2016.
He made
guitars
and wrote songs such as the classic "Desperados Waiting for a Train" and "Texas, 1947" which, it has been said, "presents a view of life in post-war West Texas that is as true as Dorothea Lange's best Dust Bowl portraiture". Not bad!
Clark provided hit records for Ricky Skaggs and Bobby Bare and was a mentor to Rodney Crowell and Steve Earle, who hitchhiked from San Antonio to Nashville in 1974 to meet Clark, taking over shortly thereafter as the bassist in his band. Guy is a tribute to him – a 16-track album that follows his tribute, a decade ago, to Townes van Zandt. Earle, who made this album in less than a week with no overdubs, has said that "Townes van Zandt and Guy Clark were like Kerouac and Allen Ginsberg to me." It's one of Earle's great regrets that he never wrote a song with Clark, though he did write about him in "Goodbye, Michelangelo".
Crowell, Jerry Jeff Walker and Emmylou Harris are among the musicians who show up on the album, which – from the opening "Dublin Blues" – makes you feel like you're at the greatest Bluebird Café jam. The Dukes' Eleanor Whitmore's old-timey fiddle, mandolin and tenor guitar, and Ricky Ray Jackson's keening pedal steel, plus Jim McGuire's dobro and Mickey Raphael's lonesome harmonica are all wonderful contributions to what is Earle's 19th album, recorded at Nashville's House of Blues.
Guy of course features "Desperados", an account that inevitably reminds you of the Highwaymen, Cash, Nelson and Kristofferson the greatest of outlaws, and Earle's reading of "The Randall Knife", Clark's story of his complicated father/son relationship. "Sis Draper" and "New Cut Road", down-homey two-steps, fiddle to the fore, make you want to get up and dance, while Emmylou's heart-breaking harmonies on "She Ain't Going Nowhere" make you want to cry.
The album is unmistakably Steve Earle, not just in terms of his gravel-voiced style but also the driving guitars and drums and general atmosphere – by no means a slavish tribute, rather a loving homage from an old buddy. "Old friends, shine like diamonds," he and Emmylou sing on the closing track. Sums it up pretty good.
Guy is by no means a slavish tribute, rather a loving homage from an old buddy
rating
Share this article