Classical CDs: Electronic drumkits, white sausages and ferocious commitment |

reviews, news & interviews
Classical CDs: Electronic drumkits, white sausages and ferocious commitment
Classical CDs: Electronic drumkits, white sausages and ferocious commitment
Song cycles, baroque motets and contemporary string quartets
Saturday, 16 September 2023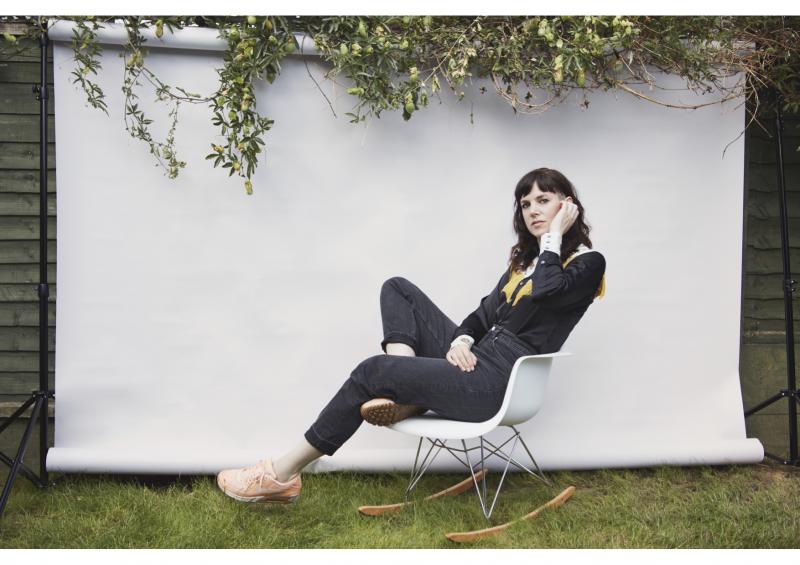 Composer Anna Meredith
Bach: Motets Solomon's Knot (Prospero)
This release is a major achievement, and one of the best-sounding choral discs I've heard. It was recorded in the Bachkirche in Arnstadt, where the teenage composer served as organist; the warm acoustic suits the music perfectly with every syllable audible. Cantatas dominate JS Bach's choral output, and just a handful of motets survive. Solomon's Knot intersperse them with four written by his father's cousin Johann Christoph Bach. These are frequently beautiful, and it's worth listening to them with the texts (provided) to see how JC Bach emphasises significant words through unexpected key changes and pauses. "Fürchte dich nicht" is heard in two settings. JC Bach's is punchy but austere; the longer version by his successor is more involving and emotionally rich. Still, the earlier Bach's "Herr, nun lässest du deinen Diener" is gorgeous, a tender musical embrace. These voices blend so well together. Pawel Siwczak and Jan Zahourek offer discreet, sensitive backing on organ and violone.
"Jesu, meine Freude" is a mini-epic in 11 short movements, the livelier, more elaborate sections offset by sparer chorales. Bach's sense of pace never lets him down, a contemplative number like "Denn das Gesetz" giving way to "Trotz dem alten Drachen", its assertive opening cries roaring out over long held notes. Everything works, and the singing is consistently beautiful. Production values are high, Solomon's Knot director (and bass) Jonathan Sells supplying a lucid written introduction to the music. I'd not heard these works before, and I can't imagine them being better served on disc.
Christopher Fox: Trostlieder EXAUDI/James Weeks (KAIROS)
Christopher Fox's music is intriguingly hard to pin down. It has the obsessive repetition and stasis of minimalism but with a harmonic language that is more piquant than anything you will find in Reich or Glass. It is detailed in its inner workings but is also about creating a fresh timbral world in each piece. EXAUDI is the perfect partner ensemble for his work, and there's has been a long collaboration. The singers of EXAUDI, under their leader James Weeks, are meticulous to the nth degree, making light of the technical challenges in the notes and getting to the heart of the music via their painstaking approach. But the result never sounds like hard work – the high technical standards are worn lightly.
The works presented here are a diverse collection, which is the third that EXAUDI have dedicated to Fox's music. Weeks's typically informative booklet note highlights found material combined with generative processes as being at the heart of Fox's work. Hence Trostlieder, a substantial sequence commissioned by EXAUDI, springs from Schütz, but Schütz through a contemporary kaleidoscope. There is a denseness to the seven-part writing which never becomes clogged, but is stern and single-minded. By contrast A Spousal Verse, setting Edmund Spenser, is sweetly romantic and warm. Canti del carcere is most definitely neither of those things, being more abrasive and, in the third movement, quite Webernian. "Preluding" is perhaps not how Wordsworth would have imagined his poetry to sound, but is a bracingly in-your-face experience, whirling along with thrilling energy, the six voices sounding like many more. The finale, an aleatoric setting of Yeats, commemorates the 1916 Easter Uprising with haunting fragments of melody in a litany of names of those who died. The whole album is sung with ferocious commitment by an exceptional line-up of singers who embrace the mercurial variety of the music with evident relish. Bernard Hughes
Anna Meredith: Nuc - String Quartets Ligeti Quartet (Mercury KX)
One moment Anna Meredith was straightforwardly a successful classical composer – albeit one with a bent towards quirky multi-media collaborations in addition to commissions for the Proms and major orchestras. Then in 2016 and 2019 she released two genre-busting albums, Varmints and Fibs, in which blistering rhythms and a dance-music energy were set alongside dreamy meditations, in music that defies description at the same time as it delights and invigorates. She has gone on to write film scores – notably Eighth Grade – as well as unlikely-sounding projects like a soundtrack to accompany public dodgems at Somerset House in London. This latest album, Nuc, brings together her favourite string quartet, the Ligeti Quartet, playing arrangements of tracks from Varmints among other sources, sometimes for quartet alone, more often combined with electronics or other live instruments. It is a very welcome addition to the Anna Meredith discography,
The piece that kickstarted Varmints was "Nautilus", and in a neat inversion is the final track on Nuc. It has an astonishing forward momentum and a most wonderful "aha" moment halfway through, when it turns out the time-signature we thought we were in all along is not actually the underlying pulse. Even when you know it's coming, it pulls the carpet out from under you. Other tracks from Varmints include "Shill", with a Reichian pulsation in the strings that gradually overcomes the electronics, and three beautiful, slow-moving dreamscapes: "Haze", "Blackfriars" and my favourite, the gorgeous swooping-and-swooning "Honeyed Words". Of tracks that were new to me, "Tuggemo" kicks things off with a rock'n'roll vitality, complete with (electronic) drumkit part pointing up the irregular metre. "Solstice In" channels Bartók, with an incredible trumpet solo by Lucy Humphris, and "Chorale" sounded a bit like Shaker Loops if John Adams had thought to overlay it with electronic noise. The deluxe version of the album also includes the quartet sequence Songs for the M8 (2005), more obviously "contemporary classical" in style, memorialising Meredith's frequent teenage trips along the motorway between Glasgow and Edinburgh. Sometimes bracing and in-your-face, sometimes with a lopsided lumber, they show fascinating glimpses of where her newer music sprung from. Bernard Hughes
Schubert: Die Schöne Müllerin Konstantin Krimmel, Daniel Heide (Alpha)
Samuel Hasselhorn, Ammiel Bushakevitz (Harmonia Mundi)
Take two very fine German baritones, both in their early thirties. One from north and one from south of the dividing line which Germans call the "white sausage frontier". The singer from above it is Samuel Hasselhorn, born in 1990 in Hardegsen near Göttingen in Lower Saxony. From south of the line comes the slightly younger Konstantin Krimmel (b.1993), from Ulm, by the Danube in Swabia. They are both hugely versatile and are on their way to building major careers across both opera and concert repertoire. Each is releasing a new recording of Schubert's Die Schöne Müllerin this summer. Krimmel's recording came out in July, and Hasselhorn's is released on 22 September, the latter being part of a series in the run-up to the Schubert (death) bicentenary in 2028. These singers are almost of the same generation and their journeys are not dissimilar: Krimmel is a current soloist/ company member of the Bayerische Staatsoper in Munich, whereas Hasselhorn recently finished his stint in Wiener Staatsoper. The fabulously confident voice production and projection by both singers shows that their years of Figaro-ing and Harlekin-ing (and much more besides) from the stages of opera houses have been a time very well spent. Both singers are also clearly aware of the huge recorded heritage of Müllerin. Which has consequences: neither wants to treat it like a museum piece, but rather to go in deep and to do something with this work which dares to be different. These are not just very assured and thought-through performances, then. Both singers have also – improbable as it might sound – tried to find the heart of it on their own terms. Hasselhorn's and Krimmel's personal imprints are very different, but in each case, the statement of intent is made straight away, indeed in the first song, the five-stanza "Das Wandern".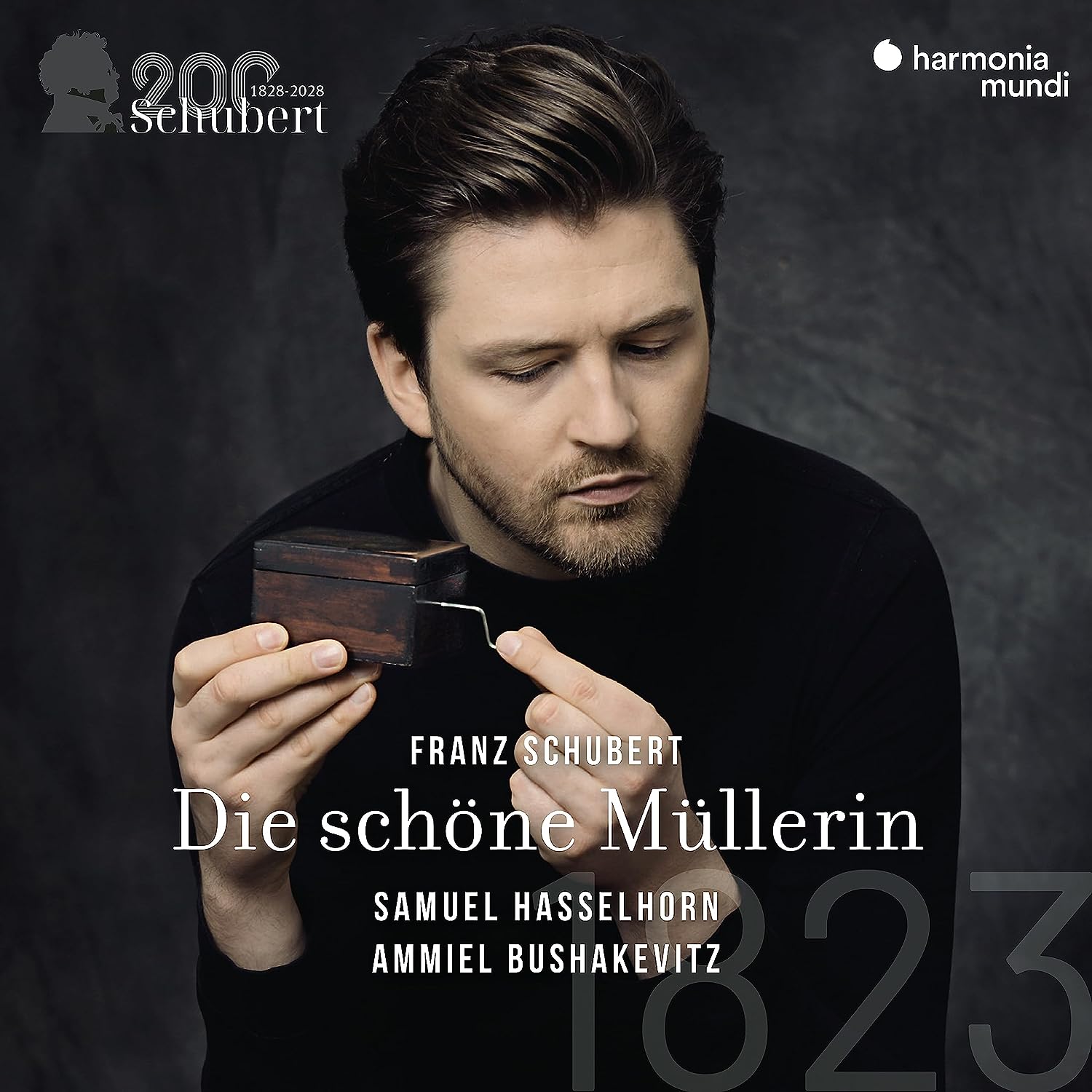 Hasselhorn asserts his freedom through decisive variation in tempo. It is as if he knows from deep that the most effective way (or perhaps it is his most effective way) to invite the attention and the complicity of an audience is to slow things down. So, when we get to the fourth stanza of "Das Wandern", at the words "Die Steine…", the brakes go on. If this was Brahms there would be a marking like "Tranquillo" (with a capital "T"). It is a ploy to which Hasselhorn returns frequently throughout the cycle. Take a song like "Eifersucht und Stolz" (jealousy and pride). Where the tempo is marked as "geschwind". Hasselhorn and Heide keep their lively pace until the key change from minor to major and the words "er schnitzt sich…" (he carves himself…). Suddenly a slower pulse takes over, but then singer and pianist get back in harness for the final six bars. In "Ungeduld" (impatience), with tempo marking "etwas geschwind" we hear some glorious and subtle variation in volume and intensity through the early parts of the song, but the fourth and last stanza seems to require something new: singer and pianist put in place a progressive deceleration in pace, almost bringing the song to a halt before the final, fervent "Dein ist mein Herz" (yours is my heart). Where Hasselhorn is at his best is in the songs where he and the pianist start a song in slow and hushed intensity - and then keep us there. Listen out for a truly magnificent "Tränenregen".
In Krimmel's performance, the main unexpected element is that he gives himself the freedom to take melodic line into new and unexpected places. It takes a bit of getting used to, but it gives a sense of freedom, of not being cowed into accepting the published vocal part as holy writ. And there are moments when it has a real purpose to it. Take the end of "Pause" with the forlorn questioning of whether the poet is experiencing the echo of his love's sorrow or whether it is to be the "prelude to new songs.". Schubert's vocal part asks the question twice. Meaningfully. Slowly. Generations of singers have sung the repeat to exactly the same notes on both iterations. Krimmel finds a new countermelody for the second time, and it brings out the poignancy stunningly. These new recordings are not going to displace the reference versions, but it would be wrong to expect that. Both albums are very finely wrought and well recorded. My main takeaways are that I would want to go and hear Krimmel or Hasselhorn sing Lieder (and Heide or Bushakevitz accompany it) at any opportunity. What is very clear is that the evolution of both of these young (-ish) baritones as singers of Lieder is going to be fascinating to witness. Sebastian Scotney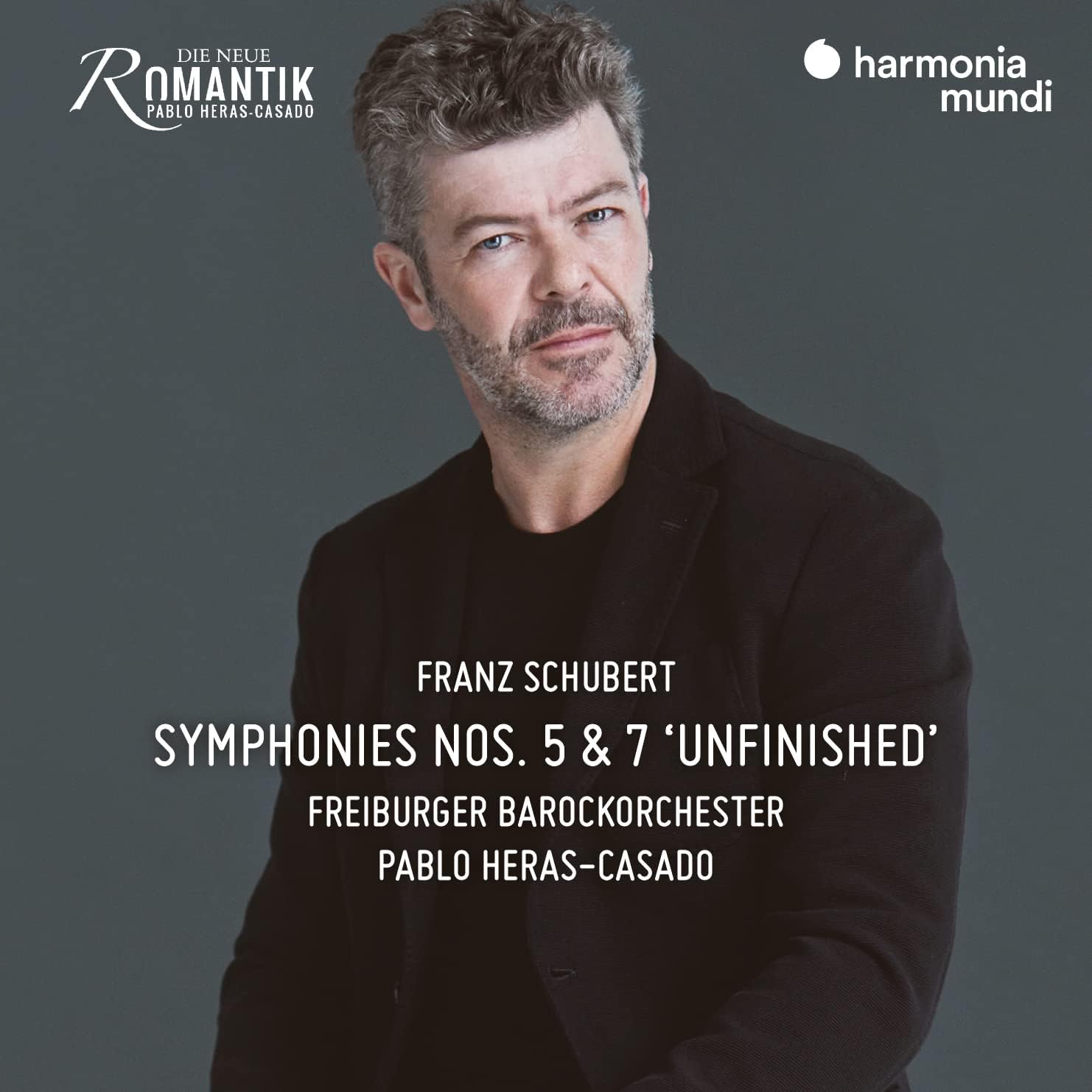 Schubert: Symphonies 5 & 7 Freiburger Barockorchester/Pablo Heras-Casado (Harmonia Mundi)
Schubert's fifth is not just my favourite of his symphonies, it is probably my favourite symphony of all (there is Stravinsky's Symphony of Psalms, of course, always hanging around muddling the issue). I came to it relatively late but have been making up for lost time since then, collecting recordings avidly. This new one from the Freiburg Barockorchester is already added to my list of favourites, and the lean, sprightly, small-forces approach is definitely the one I like best. The second movement is a good test of things: marked "Andante con moto", it used to be taken as a typical "slow movement", which it really isn't. See for example the otherwise excellent recent Vladimir Petroschoff/Festival Orchestra Berlin, which has a second movement nearly 40% longer than this current version. Pablo Heras-Casado keeps it moving admirably at the start, although it does lose a bit of momentum as things go on, before picking up again. I am not necessarily an advocate of metronomic timekeeping, but this does waver a bit. Thomas Beecham, whose 1960 RPO version is a touchstone for many, takes about the same time over the second movement, although without the fluctuations, but is noticeably more flat-footed elsewhere.
The Freiburgers absolutely fly in the third movement, which is punchy and dramatic, conjuring up Mozart, in both the 40th Symphony and Don Giovanni. The Trio section is a complete contrast – perhaps too much so – but the horns come through the texture beautifully. The finale has a delightful fleetness and takes all the repeats, which you should but not everyone does. My favourite recording of Schubert 5 remains Roger Norrington's with the London Classical Players, but this new one is – with admittedly a couple of important caveats – up there. The "Unfinished" Symphony – long known as the Eighth but renumbered in the Neue Schubert-Ausgabe as no.7 – has historically been more widely performed and known, but I wonder if that is changing. It is on a different scale – the two extant movements almost as long as the four of no.5 put together – and has more Beethovenian heft than the small-boned fifth. It is interesting to hear this at times almost Brucknerian Schubert in period-band guise – I really enjoyed this performance. Bernard Hughes
Eastwood Symphonic Czech National Symphony Orchestra/Kyle Eastwood
Clint Eastwood's musical credentials are pretty solid: he's a decent pianist who's composed scores for many of his later films and even has his own record label. I've even got, somewhere, a copy of Eastwood After Hours, a live double album recorded in 1997 at Carnegie Hall. It's pretty good. Son Kyle is a jazz bassist and composer, and this collection serves as a sweet tribute from a grateful son to a father consistently supportive of his child's musical aspirations. 11 film themes are included here, Kyle Eastwood's Quintet paired with the Czech National Symphony Orchestra under arranger Gast Waltzing, the aim being "to re-interpret the greatest scores of my father's films with a jazz-meets-classical feel." Most of the reinventions are successful, and my favourites are the Lalo Schifrin themes to Magnum Force and Dirty Harry. Trumpeter Quentin Collins is terrific in the former, Eastwood's electric bass thumping away underneath, and Dirty Harry is a lot of fun too. I wouldn't rush to rewatch either film, but Schifrin's scores sound superb in these reinventions, the Czech players managing to keep up with the quintet.
Collins also stands out in reflective numbers taken from Bridges of Madison County and Unforgiven, both composed by Clint. Flags of our Fathers starts in subdued fashion but comes to life when the quintet moves into the foreground. And, yes, there's some Morricone thrown in. The main theme from The Good, the Bad and the Ugly will always sound best on ocarina, but Waltzer's arrangement is enjoyable, as is an over-the-top take on A Fistful of Dollars.
We hear some glorious and subtle variation in volume and intensity through the early parts of the song
Share this article