Classical CDs: Escalators, dead leaves and a sixth-century bard |

reviews, news & interviews
Classical CDs: Escalators, dead leaves and a sixth-century bard
Classical CDs: Escalators, dead leaves and a sixth-century bard
Welsh song, 21st century chamber music and some masterful brass playing
Dialogue and confrontation from horn player Ben Goldscheider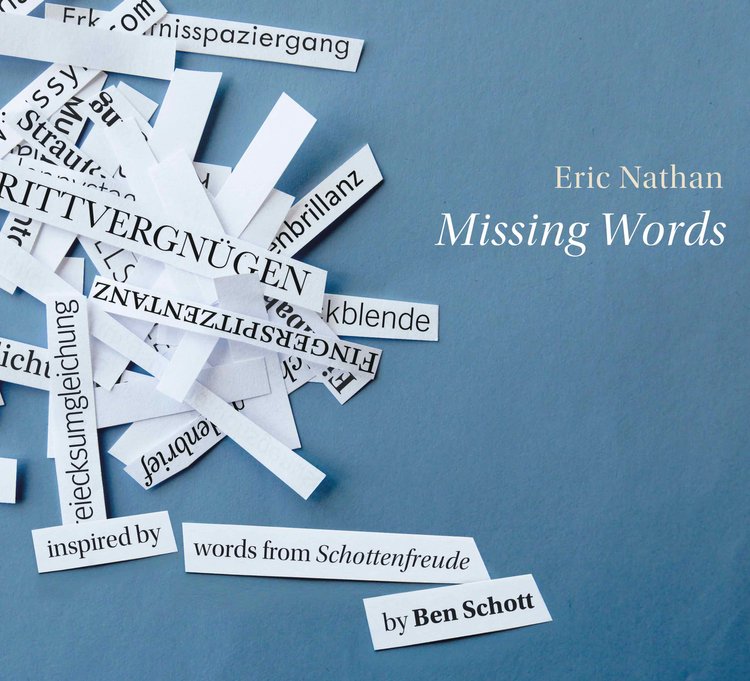 Eric Nathan: Missing Words (New Focus Recordings)
"Inspired by words from Schottenfreude by Ben Schott" reads this double album's tagline, a high-concept project based on Schott's 2013 lexicon of newly-invented German compound words. Words like "Rollschleppe" ("the exhausting trudge up a stationary escalator"), or "Brillenbrillanz" ("the sudden clarity afforded by new glasses"). Six collections of these "missing words" are assembled here, variously scored, Schott's booklet introduction thanking Eric Nathan for taking "a superficially frivolous idea, and treating it with a seriousness that reveals." Nathan's little pieces, few lasting longer than five minutes, neatly bring to life Schott's words, whether it's the upward swing of a boot kicking piles of dead leaves or the excitement of seeing the world through newly-acquired prescription lenses. The latter's brightness is aptly conveyed by brass quintet, prefaced by an effective suggestion of the pleasures afforded by sitting in a clean new car, a Schott-ism so long that I daren't try and type it.
There's a depiction of what it's like to step out of a dark cinema into bright sunlight. Or the frustration you feel when finding a self-penned note that's illegible. Nathan's seriousness is what makes things work; his depiction of the confusion briefly felt upon waking up in an unfamiliar bed is brilliantly vivid. Do listen to the album in sequence before you start dipping in and out, looking for your personal favourites. Each of the six sets of pieces has a very distinct flavour, each one beautifully played by a different set of players. Amusing, erudite and accessible, the whole thing nicely annotated and very well recorded.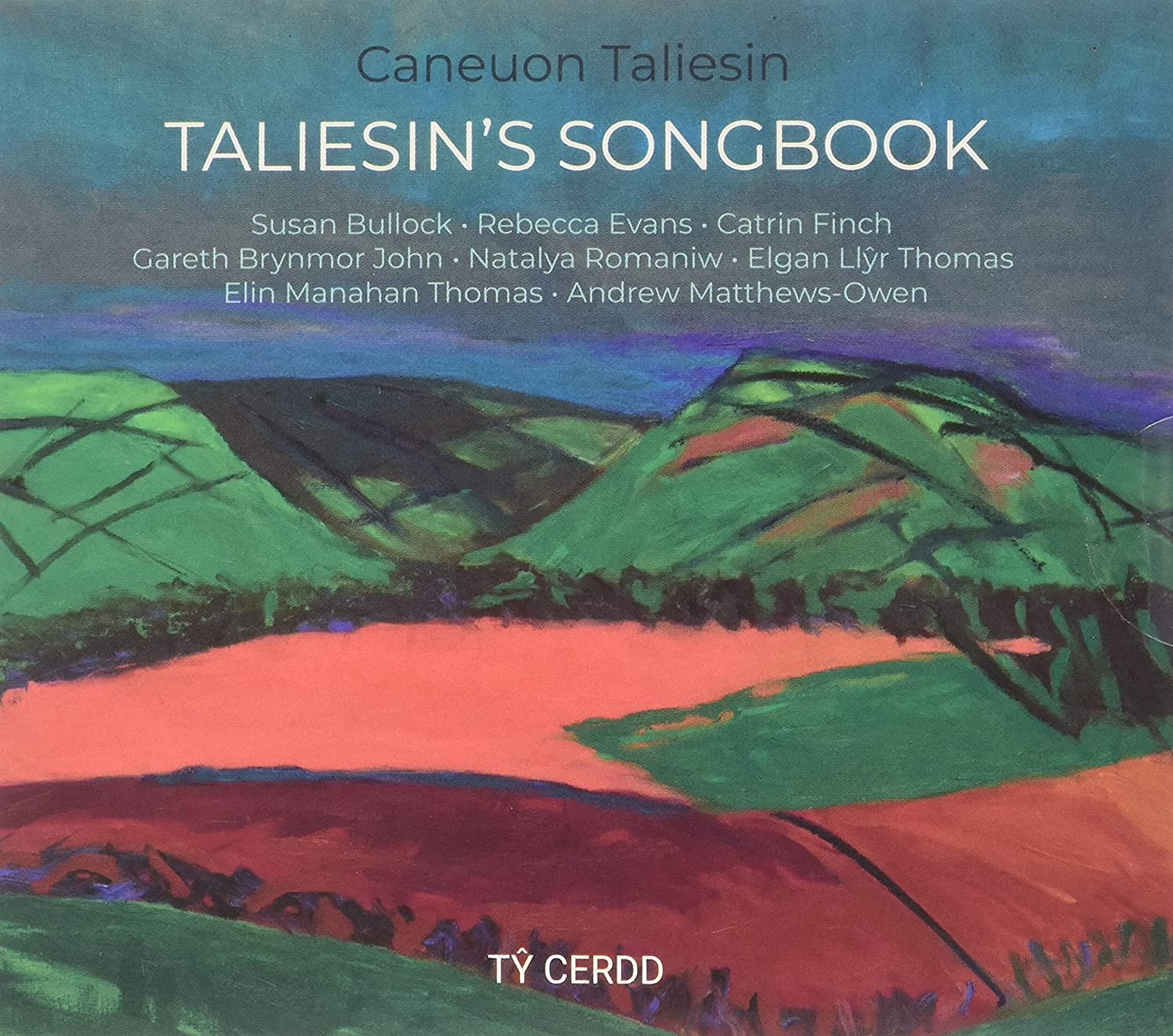 Taliesin's Songbook (Tŷ Cerdd Records)
Look closely at the tracklisting and credits for this attractively presented anthology of Welsh songs from an indie label and be amazed at the names on show: Rebecca Evans, Susan Bullock, harpist Catrin Finch are among them, pianist Andrew Matthews-Owen accompanying all but two of the 20 numbers. Matthews-Owen curated the disc, "a collection of songs, performed by colleagues and friends… deserving of an audience beyond the Severn Bridge", and taking its name from the sixth-century bard Taliesin. The big draw, though, is hearing art songs performed in the Welsh language. Evans is terrific in a pair of folksong settings by Alun Hoddinott, matched by Bullock performing two numbers from Arwel Hughes' opera Menna. There's so much to discover: a pair of songs by the tragically short-lived Morfydd Owen are marvellous. The soft, bluesy piano in her "Slumber Song of the Madonna" is dispatched with rare tenderness by Matthews-Owen, soprano Natalya Romaniw perfectly attuned. Why isn't this song better known? Owen's "Gweddi y Pechadur", also sung by Romaniw, is as striking.
Elin Manahan Thomas and Catrin Finch charm in Gareth Glyn's "Hymn to the Virgin", and Elgan Llŷr Thomas combines lyricism and steely power in Huw Watkins' setting of Auden's "Eyes look into the well", and unfazed by the demands made by William Mathias's "Pan Oeddwn Fachgen". Full texts are given, and English translations of the Welsh ones are available on the label's website. Production values are impressive: notes, artwork and sound all close to perfection. Delightful.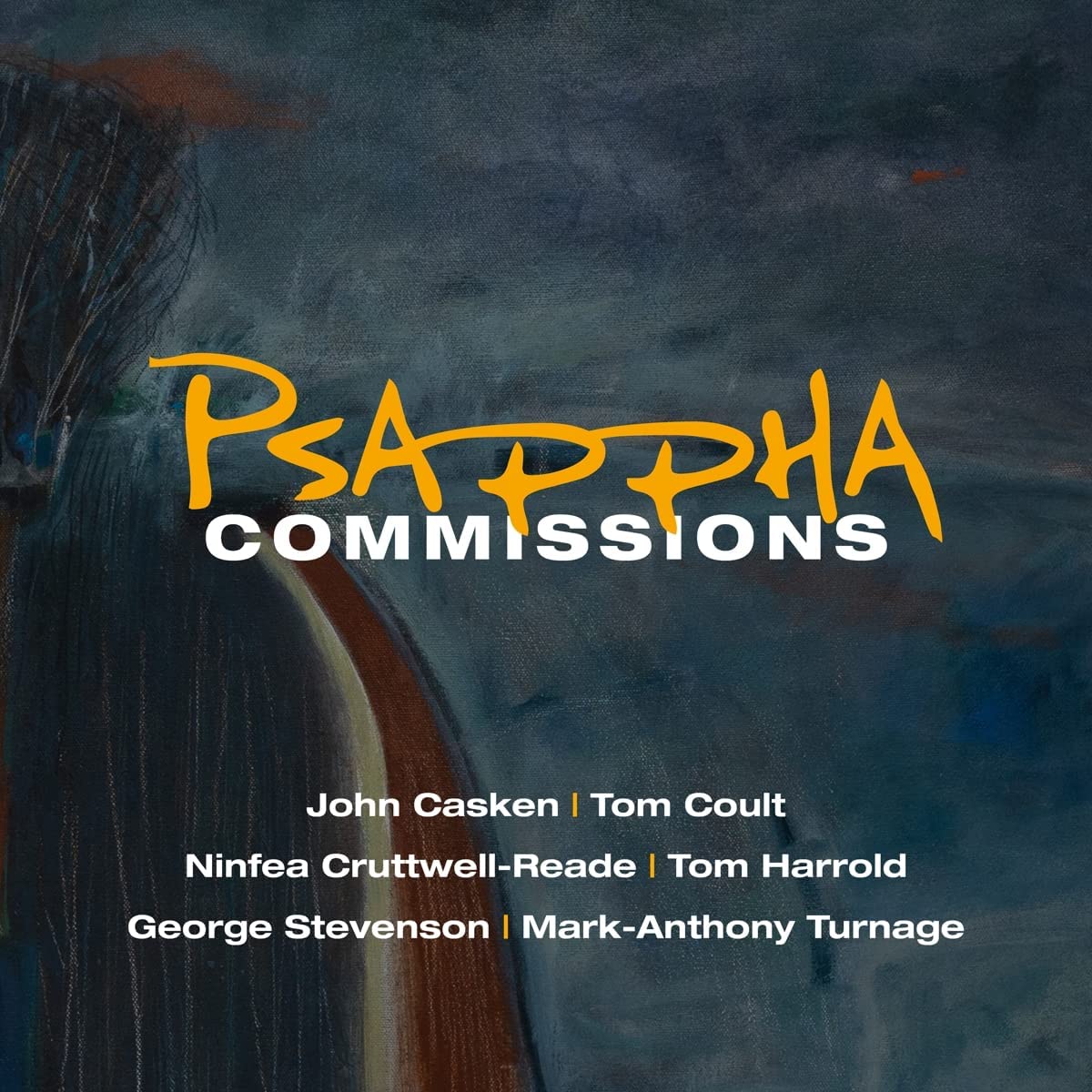 Psappha Commissions (NMC)
Manchester's contemporary music group Psappha was founded in 1991 by percussionist Tim Williams, whose fascination with living composers began when a music teacher at his Liverpool comprehensive wrote a xylophone concerto for Williams to play. Thirty years on, the group has commissioned over 500 new chamber works, six of which are included on this anniversary disc. Several of them are instantly appealing: Ninfea Crytwell-Reade's Patdeep Studies is an alluring exploration of the Hindustani rad Patdeep, Psappha joined by sitar player Jasdeep Singh Degun. Two different musical languages coexist without conflict, Crytwell-Reade's five short movements an appealing blend of forward motion and stasis. Mark-Anthony Turnage's powerful, darkly lyrical Black Milk features jazz singer Ian Watson in a setting of Paul Celan's bleak post-war "Todesfugue", heard in Michael Hamburger's English translation. Watson's voice unlocks the text; this music just wouldn't work sung by a classically-trained singer. Brilliant, and worth the disc price alone.
Tom Harrold's Dark Dance is a short concertante work for viola and chamber ensemble, Heather Wallinngton's dark, woody tone set against bright, brittle textures. Tom Coult's Two Games and a Nocturne finds its feet in a slow third section, a night piece enlivened by woodwind bird calls. Just when you expect a slow, peaceful fade, Coult throws in a brusque payoff: Trees Made of Air, by George Stevenson, is all open spaces and irresistible forward motion, inspired by physicist Richard Feynman's exuberant explanatory style. The disc opener, John Casken's Winter Reels, is harder to love, the closing "spirited gathering" never quite taking off. Performances throughout are impressive, and NMC's sound has depth and detail.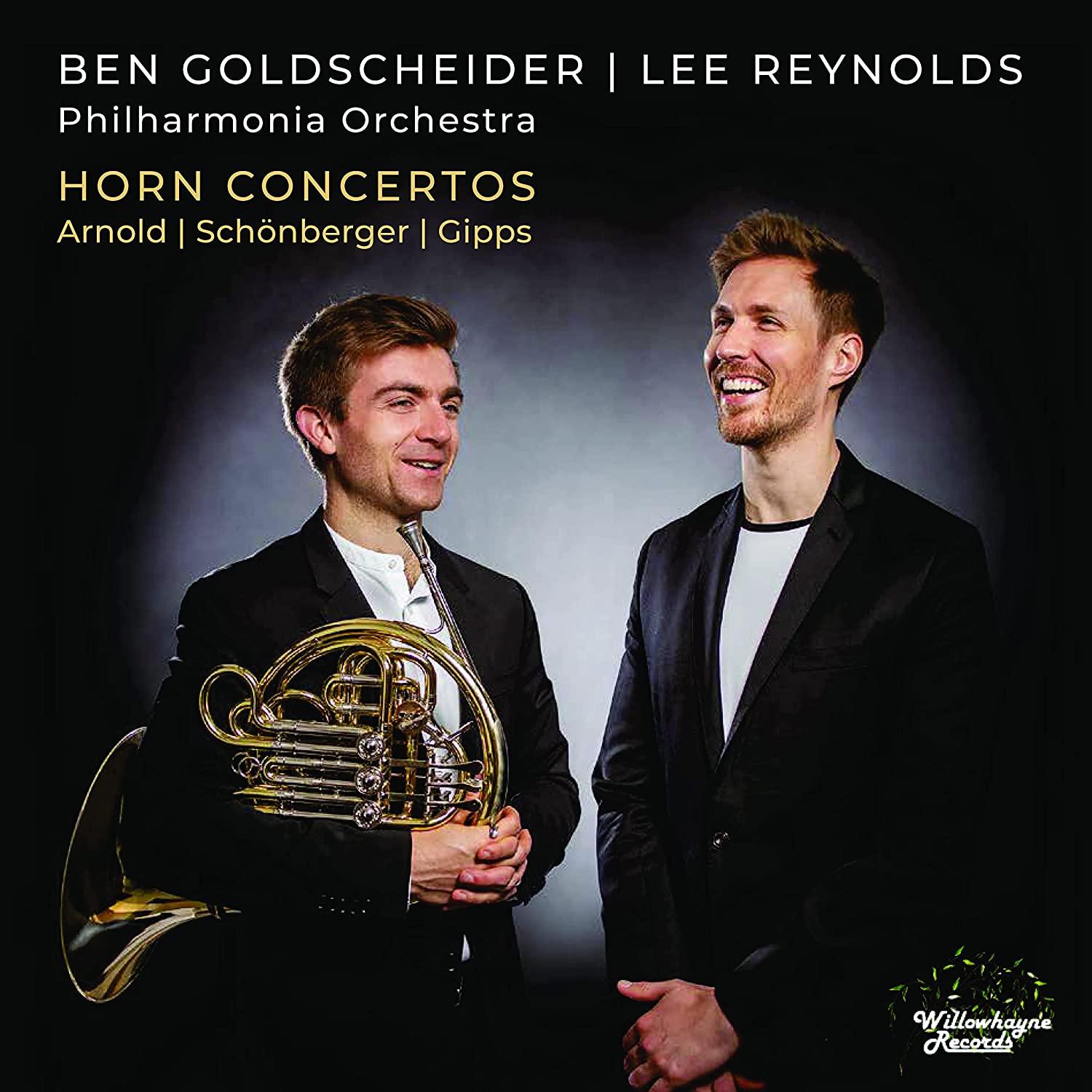 Horn Concertos by Arnold, Gipps, Schönberger Ben Goldscheider, Philharmonia Orchestra /Lee Reynolds (Willowhayne Records)
Horn player Ben Goldscheider (b. 1997) marks three centenaries in this recording: not only were the composers Malcolm Arnold and Ruth Gipps both born in 1921, it was also the birth-year of French Horn deity Dennis Brain. Goldscheider's recording is of three horn concertos, recorded with the Philharmonia Orchestra: Malcolm Arnold (No. 2 from 1956, written for Dennis Brain), Ruth Gipps (from 1968, written for her son Lance Baker), and a new concerto from 2021, receiving its debut recording, by Christoph Schönberger, a Swabian-born resident of Kingston, Surrey, about whom any other biographical detail is strikingly sparse. All three works demand feats of virtuosity and displays of both lyricism and dramatic prowess from the soloist, and Goldscheider is at least the equal of others who have recorded the Arnold and the Gipps concerti. He makes a glorious sound, and the pacing and shaping of the works by soloist and conductor Lee Reynolds is immaculate.
The work here which holds the listener's attention completely is the Arnold concerto. At less than a quarter of an hour for its three movements, it's as if there's no time for unnecessary niceties. The opening throws us immediately in the work's dramatic flow, and there is constant interest and tension in the dialogue and confrontation between orchestra and soloist. Goldscheider and Reynolds take the middle "andante grazioso" movement at a much more languid pace than, for example, Alan Civil in his 1980's Bournemouth recording. Rather than Civil's 4'18" we have a movement here of 5'27". This is deliberate. Goldscheider certainly makes the most of the eerie central section where, as he writes in his comprehensive and wonderfully informative sleeve note, "we get a glimpse into the darkness that bubbled away under the surface [with Arnold]."
The new Schönberger concerto, lasting around 30 minutes, has all the time in the world, and the melodic material – particularly the central adagio non troppo movement – doesn't feel strong enough to sustain it. For the Gipps concerto, Goldscheider praises the composer's "imaginative and colourful use of orchestration," and there are indeed beautiful – and beautifully balanced – orchestral textures here. In the last, and strongest movement, Goldscheider is drawn to the "feeling of heroism and stability" which Gipps fondly imagines in her son as the main protagonist of the piece. As a composition, therefore, which can stand as a representation of maternal affection, it is indeed something to be cherished. - Sebastian Scotney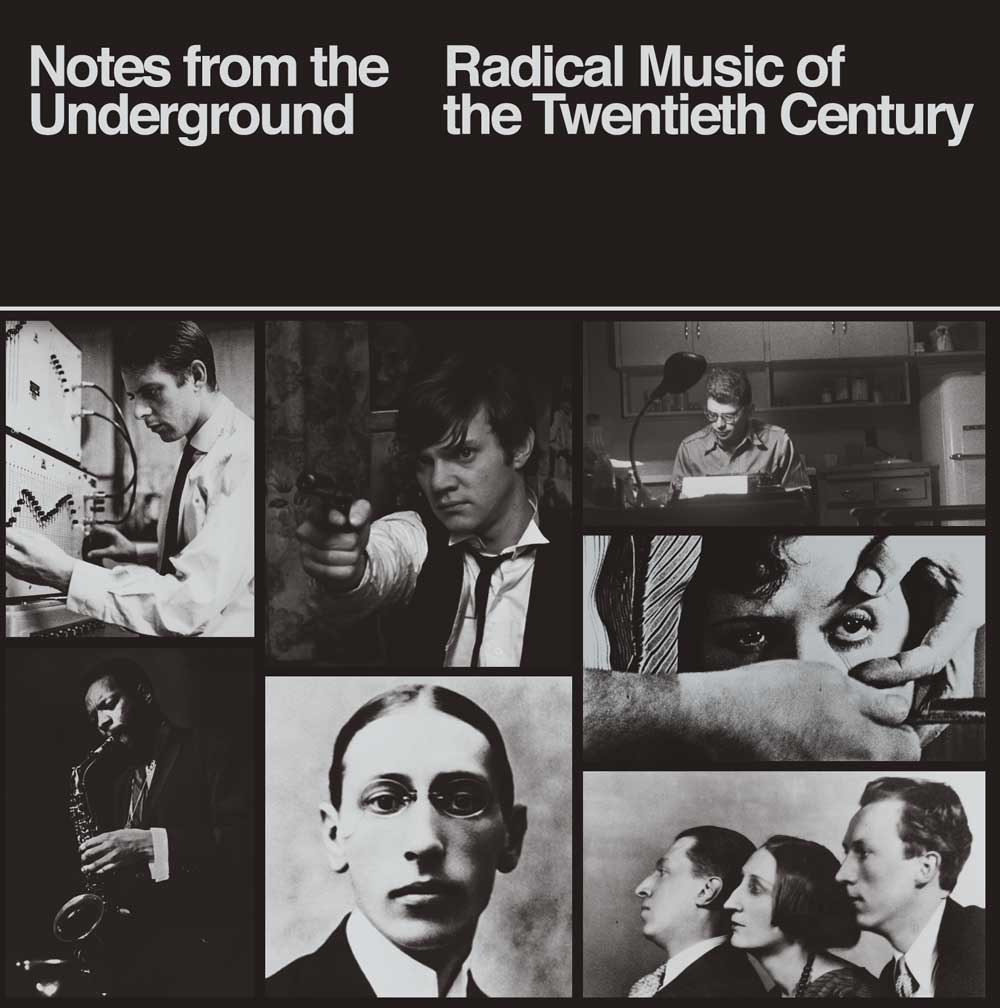 Notes from the Underground: Radical Music of the Twentieth Century (Cherry Red Records)

As with other box sets of reissued material from Cherry Red Records, the concept (in this instance, "works which shaped the musical and cultural landscape of the twentieth century") is a tad amorphous, but the individual components, spread over four CDs, are mostly excellent. Pierre Monteux's exciting 1951 Boston recording of Stravinsky's Rite shares a disc with a snatch of ominous library music used in Patrick McGoohan's The Prisoner, prefaced by some Stockhausen and John Coltrane. Disc 3 contains an effervescent performance of Walton's Facade recorded at New York's MoMA in 1948. Edith Sitwell's clipped, idiomatic delivery is definitive, and it's difficult not to smile at David Horner (does anyone have any biographical information on him?) in the "Tango Pasodoble", with pin-sharp instrumental backing directed by one Frederik Prausnitz. Did Luciano Berio know Facade? I've no idea, but hearing Cathy Berberian's electronically manipulated voice in Thema makes so much sense after the Walton. Then turn to a live 1959 recording of Allen Ginsberg reading his poem Howl. It's bonkers, but there's something magical about a live audience getting so excited about poetry.
Bruno Walter's swift, never cloying, New York account of the "Adagietto" from Mahler 5 makes for an odd prelude to a handful of John Cage sonatas for prepared piano, but both are good to hear. Well-remastered vintage recordings of Varese, Boulez and Messiaen have plenty of presence, and the booklet is stuffed with photos and recording dates. As a budget priced 20th century music primer, this box is self-recommending.
The big draw is hearing art songs performed in the Welsh language
Explore topics
Share this article