Classical CDs: Janáček, Myaskovsky, Prokofiev, John Wilson |

reviews, news & interviews
Classical CDs: Janáček, Myaskovsky, Prokofiev, John Wilson
Classical CDs: Janáček, Myaskovsky, Prokofiev, John Wilson
An arboreal opera, two Soviet symphonies and some rarely heard English string music
Saturday, 16 January 2021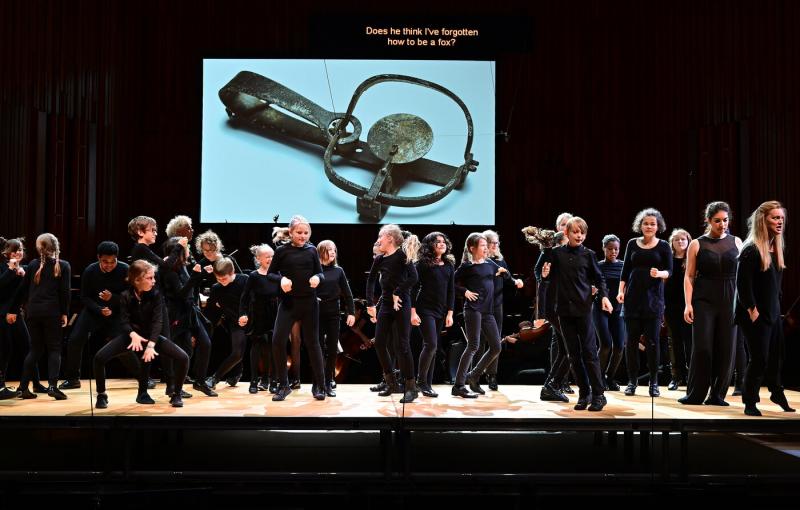 Janáček's fox cubs, ably impersonated by the LSO Discovery Voices
Janáček: The Cunning Little Vixen, Sinfonietta Lucy Crowe, Gerald Finley, Sophia Burgos London Symphony Orchestra and Chorus/Sir Simon Rattle (LSO Live)
You know this is going to be good within seconds of Act 1 awakening, Janáček's arboreal prelude teeming with life. Making this tricksy score sound so natural and unforced takes rare skill, and it's to Simon Rattle's credit that his pliant London Symphony Orchestra play with such care and affection. Orchestrally this is easily a match for Charles Mackerras's vibrant Vienna version, recorded under studio conditions in the early 1980s. Passages like the first act's brief, ecstatic Interlude really take wing, the idyll abruptly shattered by the dog and the cockerel. They're brilliantly characterised by Anna Lapkovskaja and Peter Hoare, another of this set's joys being an excellent supporting cast. There's not a weak link. Owls, jays, frogs, poultry – all vividly portrayed, with a special shout out to Jan Martiník's grumpy badger cameo at the start of Act 2.
Superb leads, too. Lucy Crowe's Vixen is both earthy and sultry, the perfect foil for Gerald Finley's gruff Forester. Sophia Burgos is a charismatic Fox. The big ensemble numbers are marvellous, notably an incandescent wedding sequence, the LSO's trumpets blasting out. Chorus work is very fine, especially from the young singers of the LSO Discovery Voices impersonating fox cubs. Rattle writes movingly in the booklet about this opera prompting him to want to be an opera conductor, and this is one of the best things he's given us on disc, his love for the work never suffocating it. Joyous stuff, and beautifully recorded, the semi-staged June 2019 performances is directed by Peter Sellars. There's a good coupling too, this Janáček Sinfonietta punchier and better played than Rattle's earlier Philharmonia recording. You can feel the Barbican's walls buckling when the fanfares are reprised in the closing minutes. Glorious. This is an unmissable bargain, and it comes with full texts and translations.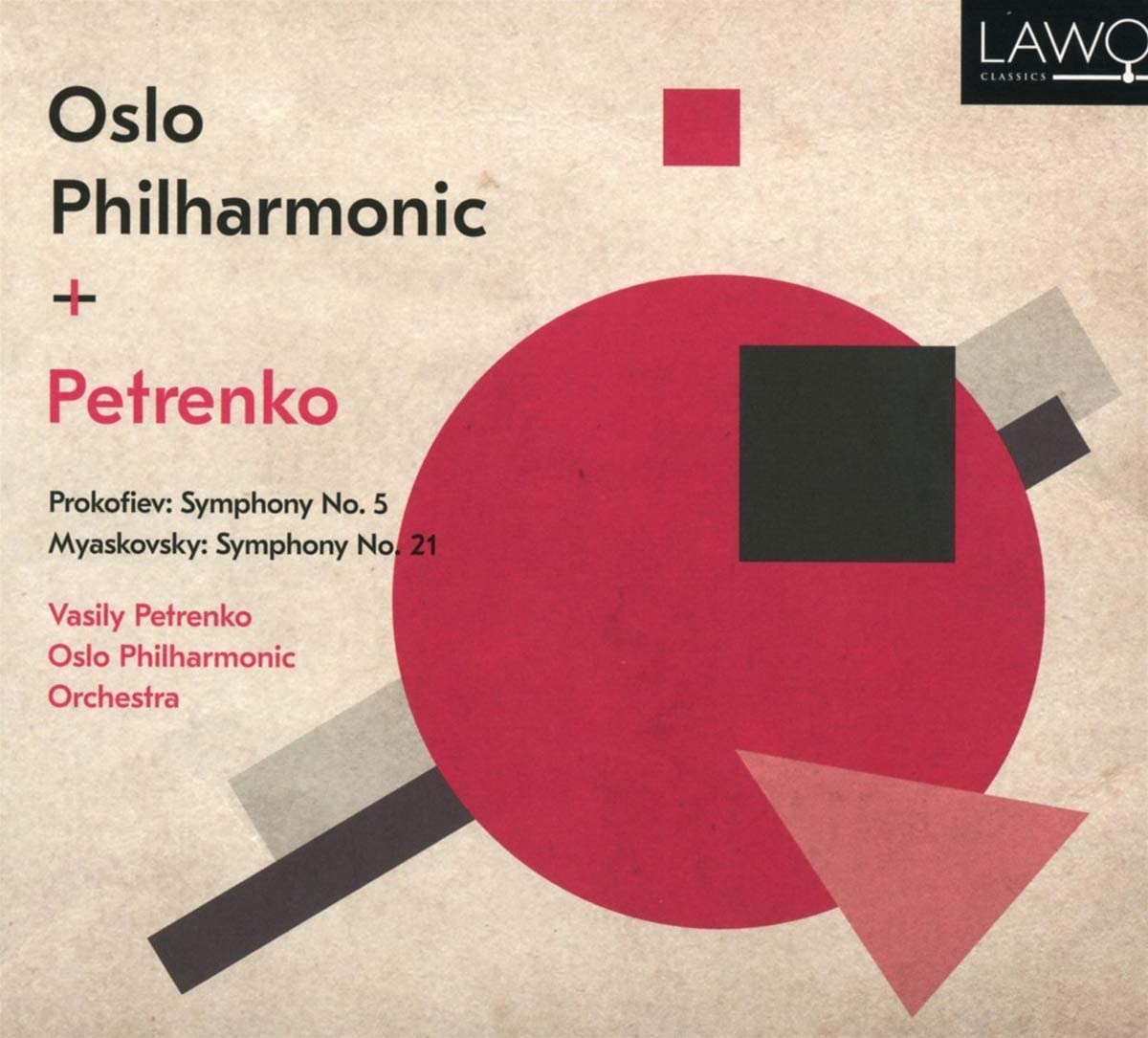 Prokofiev: Symphony No. 5, Myaskovsky: Symphony No. 21 Oslo Philharmonic Orchestra/Vasily Petrenko (Lawo Classics)
Getting the opening tempo of Prokofiev 5 is deceptively difficult; open just a tad too slowly and the first movement can really drag. There's a painfully heavy Bernstein recording from the 1980s which is best avoided, but Vasily Petrenko does get it right at just over 14 minutes. He's helped by an orchestra with an indecently lush string sound: this symphony needs plenty of deep, rich bass, and the Oslo Philharmonic's low brass also excel, Prokofiev's important tuba lines very present. Petrenko turns the screws remorselessly, the sense of release when we hit the first movement's mighty coda overwhelming. Prokofiev had a knack of writing peculiar cadences, prefacing the resolution onto brassy B flat with a screeching dissonance. The motoric scherzo, reusing music originally written for Romeo and Juliet, zips along, and Petrenko nails the main theme's da capo, muted trumpets quacking like ducks. This is ostensibly a victory symphony, premiered in the final months of World War II, but shadows are never far away. This performance has bite, notably in a steadily paced Adagio which erupts halfway through. All good then, closing with a finale showing its teeth. What an ending this symphony has: unexpectedly taking us into a cocktail lounge before a unison B flat which feels like a kick in the face. Lawo's sound is deep and close, which suits me fine.
Petrenko's coupling is the Symphony No. 21 by Prokofiev's friend and fellow-student Nikolai Myaskovsky, a brooding single movement composed in 1940. It feels much weightier than its 15-minute span, a lively central section followed by a slow, dark epilogue. Myaskovsky wrote 27 symphonies – if No. 21 intrigues, there's a lot more to discover. Petrenko is persuasive, and hopefully there'll be more to come from this source.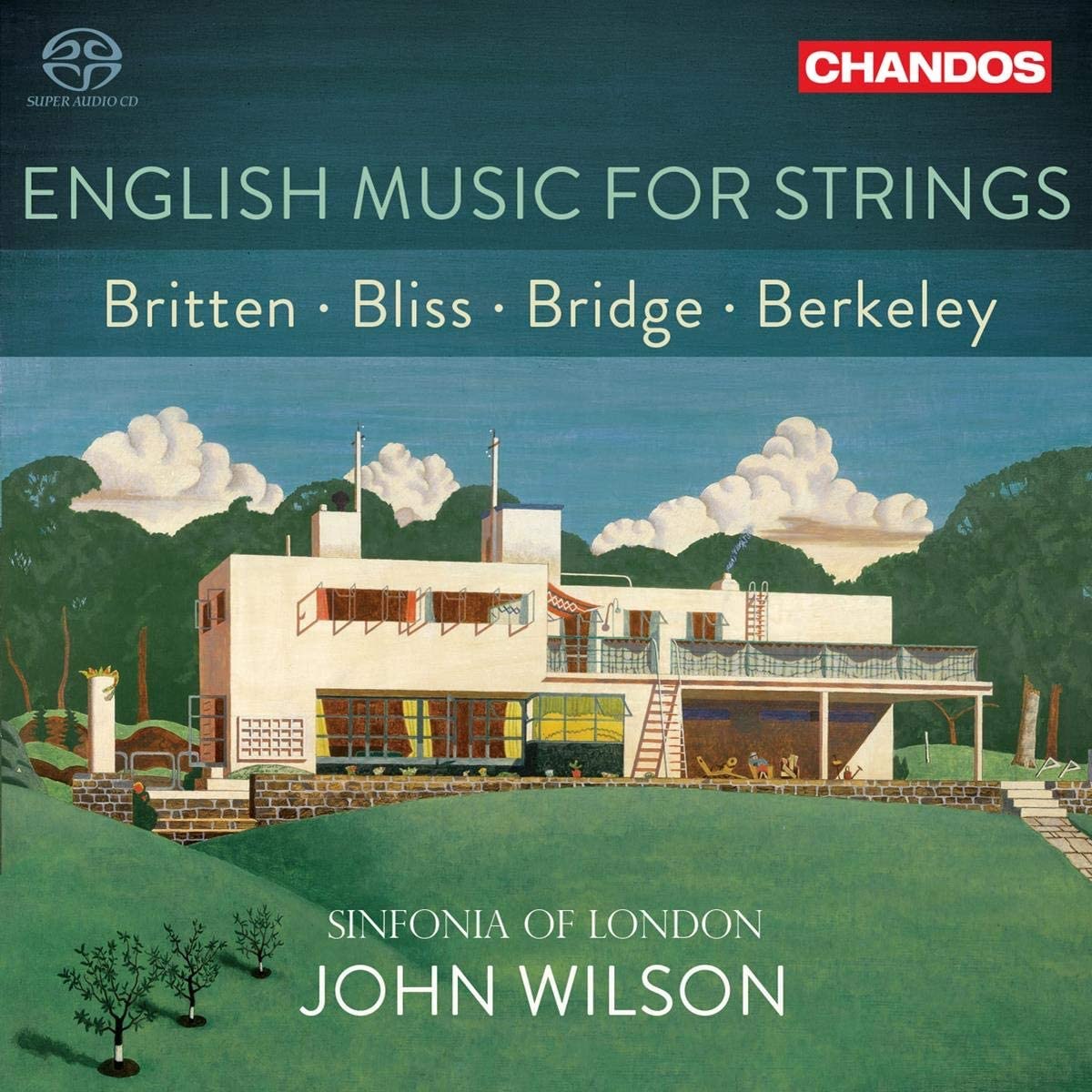 English Music for Strings – Music by Britten, Bliss, Bridge and Berkeley Sinfonia of London/John Wilson (Chandos)
This disc's title is presumably a nod to Barbirolli's iconic 1962 LP, taped with the Sinfonia of London in its original incarnation. There's no Elgar or Vaughan Williams here though; John Wilson's selection concentrating on a later generation of composers. Their names all begin with B; surely by coincidence rather than design. Britten's Variations on a Theme of Frank Bridge has never sounded fresher. Written in just weeks by the 24-year-old composer, its performance at the 1937 Salzburg Festival helped establish Britten's reputation and was an affectionate tribute to his early mentor and teacher. The ten variations exploit a theme from a 1906 string quartet work by Bridge. Halting and wistful, Britten's style is more assertive and incisive. This is almost a perfect work; only the "Wiener Waltzer" outstays its welcome. Wilson's performance is stunning. He manages to follow Britten's metronome markings and the playing has striking weight and energy. Lighter moments, like the "Aria Italiana" sparkle, but this reading really impresses when things get heavy. As in the "Funeral March", the music's anguish almost too painful to bear. This is easily a match for Britten's own version, and the immediate, detailed sound helps hugely; placing the microphones too far back risks losing the music's impact. Astonishingly good, and possibly the best thing Wilson has done on CD.
Wonderful couplings, too. Bridge's poignant Lament was composed in 1915 in response to the sinking of the Lusitania. Lennox Berkeley's Serenade for Strings was premiered in 1940 by the same forces who had first played the Britten. Superficially frothier and less abrasive, the first three movements bubble with effervescent energy before an unexpectedly downbeat finale. Bliss's bluntly titled Music for Strings was also performed at the Salzburg Festival (in 1935), the Vienna Philharmonic conducted by Adrian Boult. Described as "a difficult work, written for virtuoso players", you'll wonder where it's been all your life. Bold, confident and extrovert, this is thrilling music. A fabulous anthology, the disc's "must-buy" status sealed by good sleeve notes and a striking painting of Bliss's very 1930s style house on the cover.
You can feel the Barbican's walls buckling
Explore topics
Share this article