Classical CDs Weekly: Beethoven, Haydn, Gabriel Prokofiev |

reviews, news & interviews
Classical CDs Weekly: Beethoven, Haydn, Gabriel Prokofiev
Classical CDs Weekly: Beethoven, Haydn, Gabriel Prokofiev
Nine cellos for the price of one, underrated piano sonatas and a charismatic conductor revisits Beethoven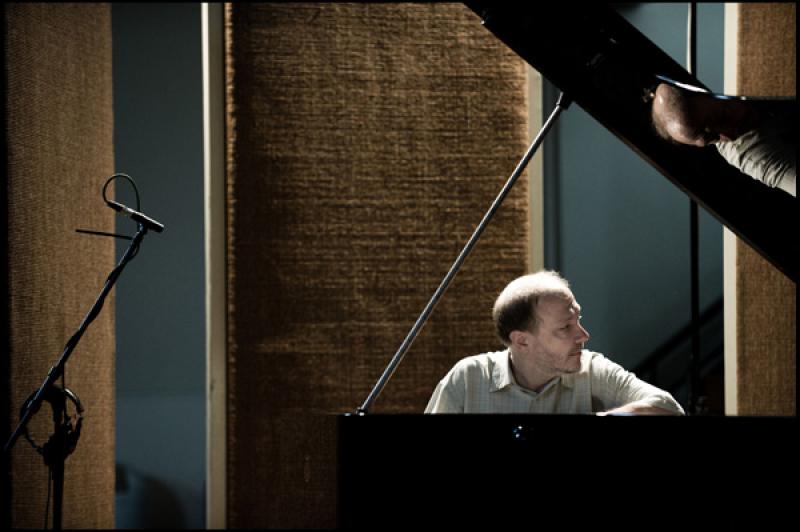 Marc-André Hamelin plays Haydn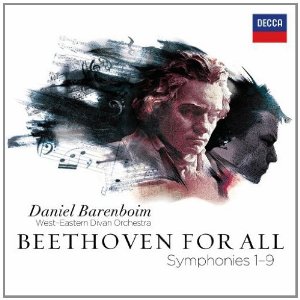 Beethoven for All: Symphonies 1-9 West-Eastern Divan Orchestra, Daniel Barenboim (Decca)
The back story behind this ensemble is an inspiring one – an orchestra founded by Edward Said to enable Arabic and Israeli musicians to perform together. And Daniel Barenboim's personality makes him almost impossible to dislike – a larger-than-life figure, as inspiring in much contemporary repertoire as he is in the Viennese classics. Released to coincide with this team's Proms residency, Decca's new Beethoven box set would serve as a decent souvenir of any of the concerts. But none of these are truly great readings – there are plenty of nice touches and spots of attractive playing, but the West-Eastern Divan Orchestra are dramatically outshone by Barenboim's Berliner Staatskapelle set, released 12 years ago. Hearing such a refreshingly old-fashioned, heavyweight approach to Beethoven still feels like a guilty pleasure. Tempi tend to be broad yet flexible, and the odd-numbered symphonies are the ones which emerge most happily. Barenboim's Eroica has a warmly expansive, elastic opening movement and a Marcia funebre which rises to chilly heights. The Fifth and Ninth Symphonies are both craggily involving. The Seventh's brighter sonorities best suit this ensemble's sound.
Elsewhere, things are less satisfactory – an Eighth which stubbornly refuses to fly, and a Fourth with an appealing crepuscular introduction whose mood sadly overshadows a plodding Allegro vivace. The sleeve art is bland. Fans of old-style Beethoven should sample Christian Thielemann's recent cycle. No one would suggest that Thielemann is a Barenboim-style global force for good, but he has the Vienna Philharmonic playing their hearts out. Riccardo Chailly's brilliant Leipzig performances remain the best modern-instrument recommendation.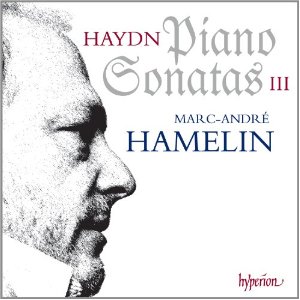 Haydn: Piano Sonatas Vol 3 Marc-André Hamelin (Hyperion)
Eleven piano sonatas squeezed comfortably onto a pair of immaculately recorded, annotated discs. After too many hours of heavyweight Beethoven, listening to Marc-André Hamelin's Haydn feels like sipping a perfectly chilled glass of Pimms. With Haydn, the temptation must be to accentuate the quirkiness, but eccentricity needs resisting. And there are plenty of funny things going on here – abrupt mood changes and textures which seem to alternate between fruity refulgence and Coalition-era austerity. Haydn's compact slow movements are peculiarly alluring – their Baroque-like themes unfurling over simple left-hand accompaniments. The Largo of the B flat sonata Hob XVI:2 is a wonderful example; the right-hand melody's extravagant flurries heard over a comically plodding bass line.
These pieces don't sound obviously virtuosic, but there's nowhere for the player to hide. Hamelin's fluency amazes but is never ostentatious – a great example being the furious last movement of the C minor Hob XV1:20 work, the triple-time dance rapidly overwhelmed by music of savage brilliance and black humour. Slow movements are delicately coloured, and there's never a hint of indulgence. Hamelin lets Haydn do the talking.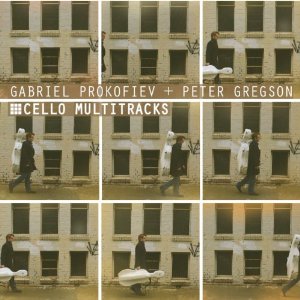 Gabriel Prokofiev: Cello Multitracks Peter Gregson (Nonclassical)
Described as "a dance suite for cello nonet", Gabriel Prokofiev's Cello Multitracks is performed here by its dedicatee, Peter Gregson – who plays the piece along with eight overdubbed versions of himself. It's a fascinating concept; you find yourself wondering how a performance might sound played by nine non-virtual musicians. And which cello part does Gregson play live, and what are the stresses of playing with a pre-recorded backing? Prokofiev argues that the best classical music has always had relevance through connecting with popular contemporary dance styles. You think of Mahlerian landler and Beethoven's explosive scherzi.
There's an effortless, innate funkiness in Jerk Driver and Tuff Strum, the latter's percussive slaps giving way to an interlude of haunting stillness. Gregson's ability to recreate and imply electronic sounds is impressive, though it's always a relief to sense the earthy physicality of bow scraping over strings. We also get a generous selection of remixes of different movements. All fun, though several of the alternate versions sound less radical than Prokofiev's originals. The composer's own Slap Cellos of Doula is a highlight, along with Medaysyn's Défoncé dans le 20ème, both sonorous reinventions. An unexpectedly entertaining release.
Watch Peter Gregson play Jerk Driver:
Share this article