Classical CDs Weekly: Chaplin's Smile, Society of Strange and Ancient Instruments, Sollazzo Ensemble |

reviews, news & interviews
Classical CDs Weekly: Chaplin's Smile, Society of Strange and Ancient Instruments, Sollazzo Ensemble
Classical CDs Weekly: Chaplin's Smile, Society of Strange and Ancient Instruments, Sollazzo Ensemble
Film themes from a 20th century icon, plus two collections of early music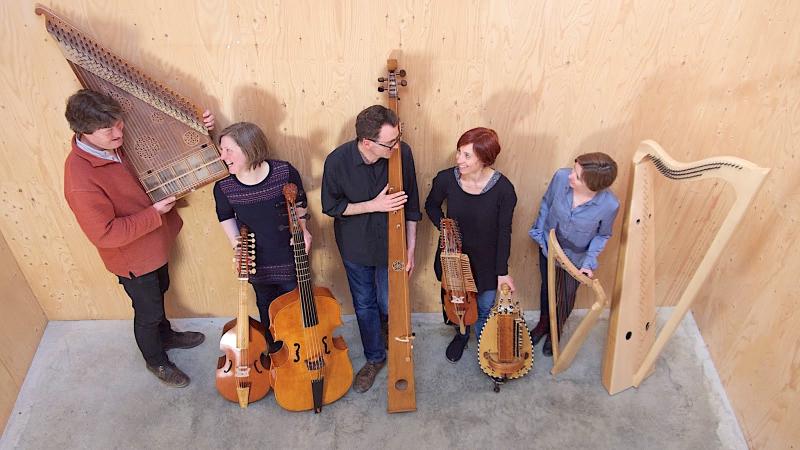 Providing much-needed comfort: the Society of Strange and Ancient Instruments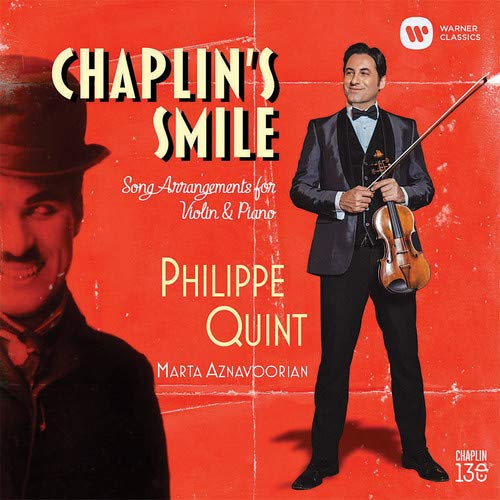 Chaplin's Smile: Song Arrangements for Violin & Piano Philippe Quint (violin), Marta Aznavoorian (piano) (Warner Classics)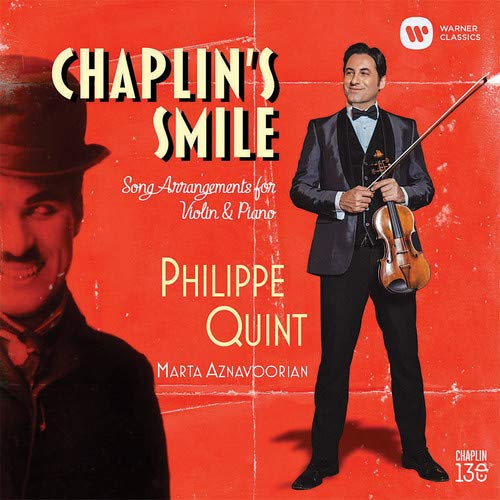 Chaplin's Smile: Song Arrangements for Violin & Piano Philippe Quint (violin), Marta Aznavoorian (piano) (Warner Classics)
By all accounts, Charlie Chaplin was an accomplished pianist and violinist, and his first credited film score was for 1928's City Lights. Adding dialogue became an option while the film was being made, though Chaplin opted to keep it 'silent', adding just sound effects and music. Though he couldn't actually read music, his hums, grunts and whistles notated and arranged by a series of hard working assistants. You wonder what might have resulted had Chaplin collaborated with the likes of Stravinsky or Schoenberg, both of whom he knew well in prewar California. This engaging disc collects thirteen Chaplin tunes, a glance at the small print revealing a few famous names as arrangers, Alfred Newman and David Raksin among them. Naysayers would do well to watch City Lights or Modern Times: both scores might have been assembled by unorthodox means but they're brilliantly effective, suggesting that Chaplin knew exactly what he wanted.
Russian violinist Philippe Quint is partnered here by pianist Marta Aznavoorian. Their transcriptions sound like exquisite salon music, Quint audibly having fun with this sequence of brilliant tunes Joshua Bell pops up on a couple of numbers, notably Modern Times' standard "Smile". An extended suite drawn from City Lights hangs together well. Just occasionally an excess of sentiment makes for glutinous results, but the sharpness which Quint brings to a number like the tango from Monsieur Verdoux compensates. Great fun, then, and beautifully produced to boot, and it's good to be reminded that Dusty Springfield's "This Is My Song" was actually composed by Chaplin.
The Longest Night The Society of Strange and Ancient Instruments (SSAI)
Apologies for reviewing a disc made for dark winter nights in early May, but the weather's been a bit rubbish where I live and The Longest Night has been providing much-needed comfort. Clare Salaman swaps her usual hurdy-gurdy for its mellower Swedish relative, the nykelharpa, joined by Benedicte Maurseth on Hardanger fiddle and Jean Kelly's celtic harp. Many of the numbers are Norwegian in origin. There's a macabre ditty about a fjord-dwelling demon, and a wonderful tune by 19th century Hardanger fiddle virtuoso Hans Selland, whose wife forbade him from playing the fiddle at home, believing it to be the Devil's instrument. Maybe she'd have thought differently if she'd heard Maurseth's playing, the fiddle's sympathetic strings adding a delicious hint of warmth.
Three Irish melodies are never driven too hard, Kelly's harp in "The Butterfly" a highlight. There's a haunting snatch of Purcell, segueing neatly into a folk tune transcribed by John Playford. Most exotic is a medieval troubadour song by one Folquet de Marseilla, wonderfully languid here. A superb anthology which sounds in places like a spot of spontaneous improvisation, belying the hours of research and rehearsal which must have gone into the project. Beautiful sleeve art too.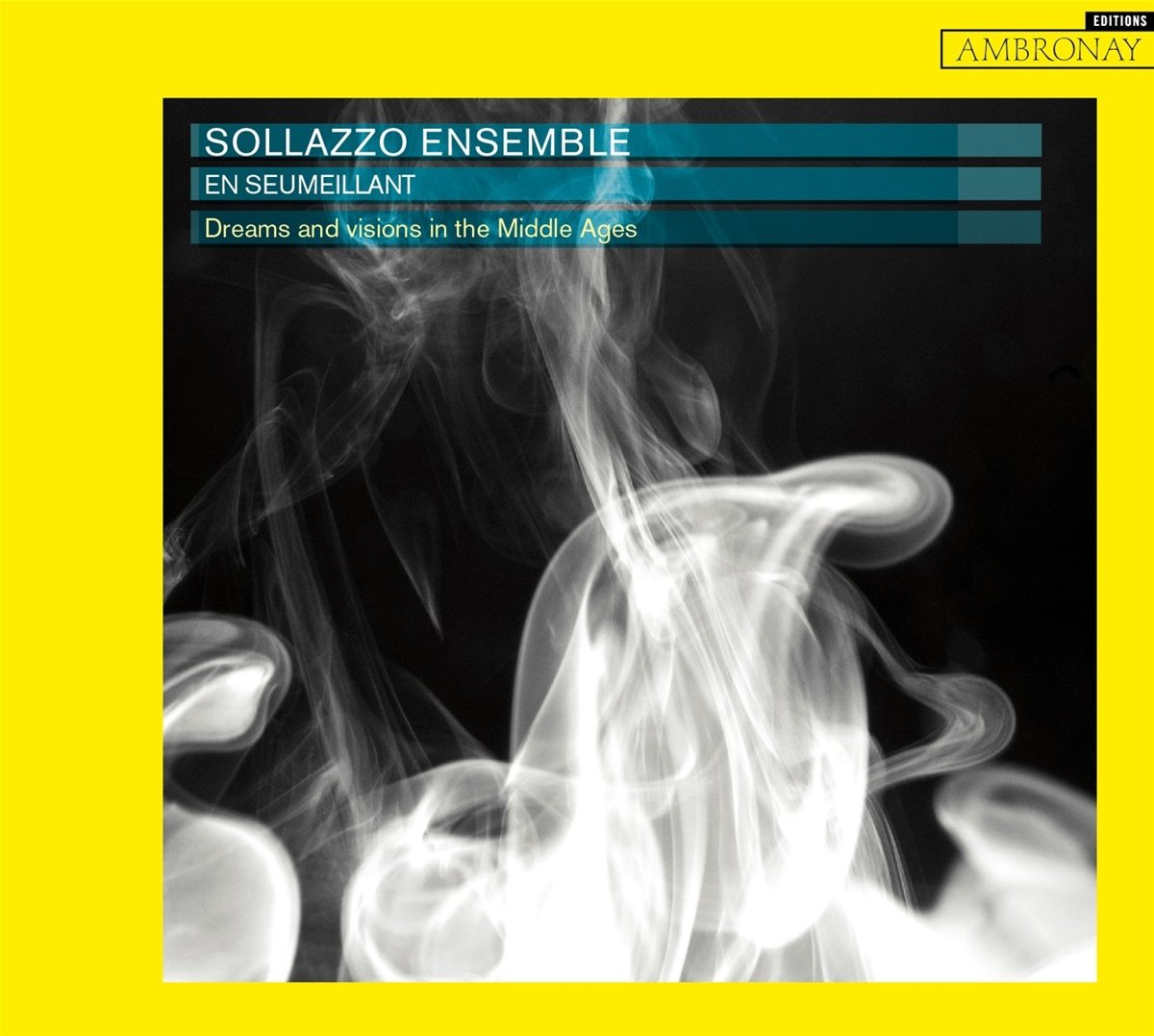 Sollazzo Ensemble: En Seumeillant – Dreams and visions in the Middle Ages (Editions Ambronay)
Sollazzo Ensemble's debut release Parle qui veut is a stunner, and this follow up is equally absorbing, a sequence of pieces exploring "reveries, fantasies, trances, visions or nightmares" composed from the 13th to the 15th centuries. There's terror, mystery and consolation in these pieces, the apocalyptic text of the anonymous "Song of the Sibyl" leading into a spare "Litania mortuorum discordans", the latter heard in a bleakly beautiful a cappella arrangement by Sollazzo's director Anna Danilevskaia. Sopranos Perrine Devilers and Yukie Sato bring glorious life to "Magdalena degna da Laudare", and tenor Vivien Simon's singing of Christ's lines near the close is a spine tingler. Two songs are associated with Les Fumeurs, a 14th century secret society with a poetic bent, apparently recognisable by their "unusual clothes and eccentricities." Whether "fumer" refers to mood or inhalation is up for debate, and the songs' texts can be interpreted simply as pleas to be left in peace ("I will fume without harming anyone; To fume is good, there is no offence…").
The title track is extraordinary, the singer beginning with a vision of Alexander the Great defeated by "a great bat", sweetly accompanied by viols and harp. Jacob de Senlêche's "En ce gracieux tamps" is a gorgeous pastoral romp, replete with birdsong, and the final number brings us into the light of day, with an innuendo-laden plea from a lover for his companion to wake up and enjoy life's sensual pleasures ("Let us play and drum and whirl around merrily…"). Outstanding in every respect, and perfect for those nervous about exploring early music.
There's a macabre ditty about a fjord-dwelling demon
Explore topics
Share this article