Classical CDs Weekly: Collins, Gershwin, In Echo |

reviews, news & interviews
Classical CDs Weekly: Collins, Gershwin, In Echo
Classical CDs Weekly: Collins, Gershwin, In Echo
Contemporary violin music and a pair of American classics, plus trans-European repertoire from the 16th and 17th centuries
Just one cornetto: In Echo prepare for departure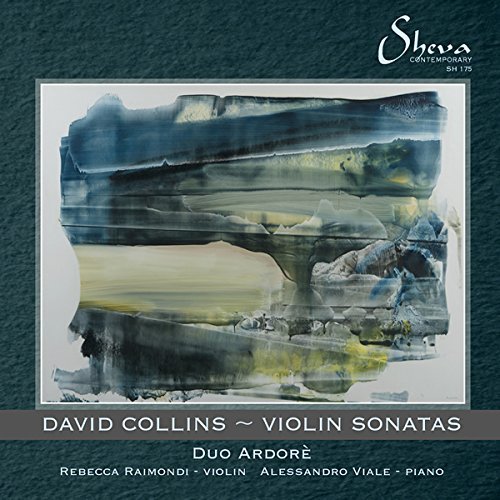 David Collins: Violin Sonatas Duo Ardoré (Sheva)
There's little biographical information to be found online about British composer David Collins, other than that he was born in 1953, studied at the RNCM and has only recently started to compose full time. He doesn't have Twitter feeds or Facebook accounts to maintain, which is probably why the pieces on this disc sound so well-wrought, so considered. This music doesn't shout or stamp its feet, the arguments easier to follow because everything's pared down to its essence. Like the second movement of Collins' Violin Sonata No. 1, a modern take on Flight of the Bumblebee inspired by a housefly's jerky movements, the music becoming more frenetic as the swatter swishes more vehemently. The craft is superb: witness the frantic finale to the violin transcription of Collins' Oboe Sonata, its seven-beat rhythms bedding in on piano after a minute or so as the violin's improbably smoochy theme starts to sing out
The second violin sonata is neatly constructed, a short prelude followed by two linked movements. Listen carefully to the musical palindrome which closes proceedings. Collins' Sette Invenzioni is a quirky sequence of miniatures for solo violin inspired by the poetry of Kathleen Raine, and there's an Oriental Fantasy prompted by Calvino's Invisible Cities, suggesting Indonesian, Japanese and Chinese music, returning to Western diatonicism as Marco Polo remembers his native Venice. Played with aplomb by violinist Rebecca Raimondi and pianist Alessandro Viale, and warmly recorded.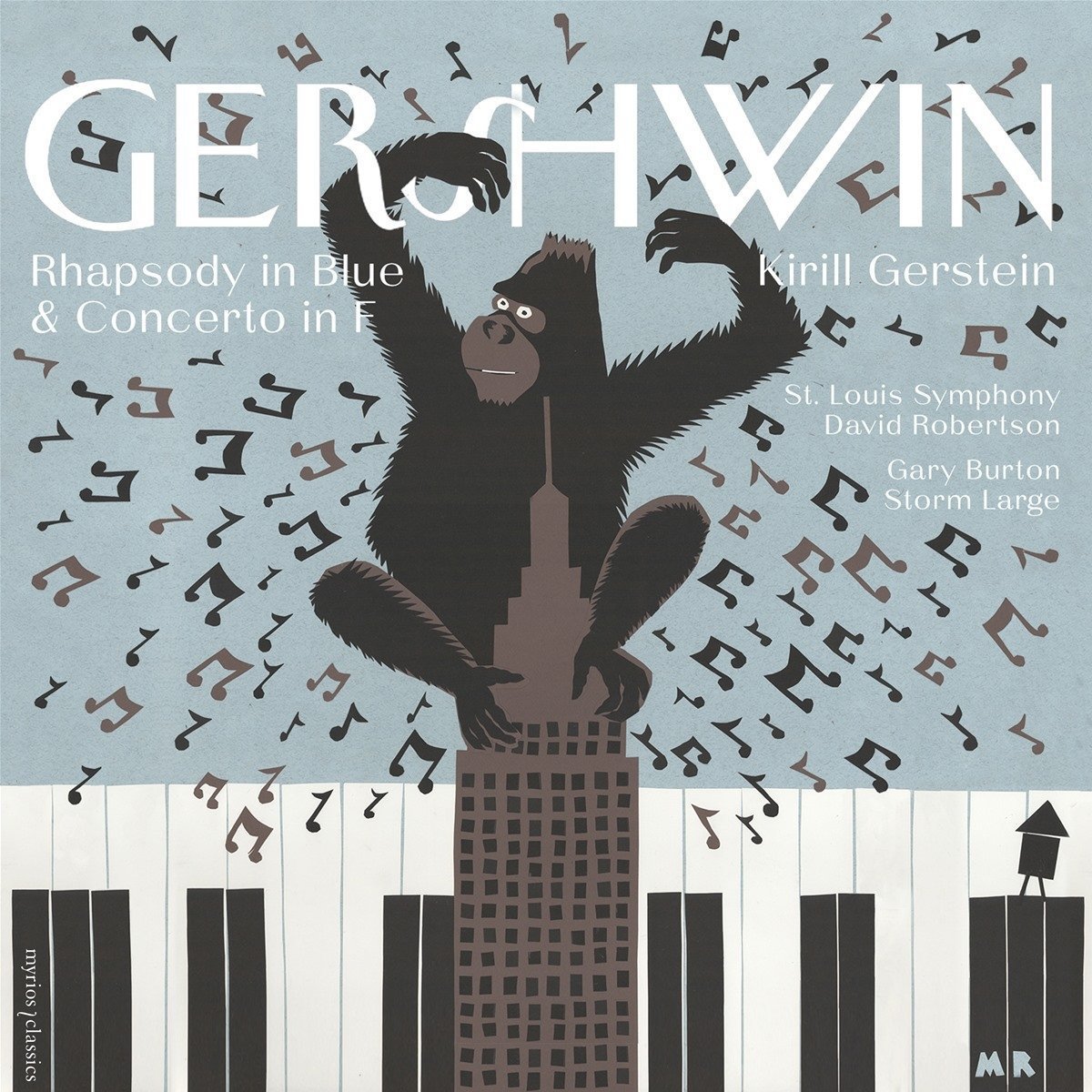 Gershwin: Rhapsody in Blue, Concerto in F Kirill Gerstein (piano), St Louis Symphony/David Robertson (Myrios Classics)
Just when I think I've grown immune to Rhapsody in Blue's charms, this sock-knocker of a performance enters my life. It helps that Kirill Gerstein and David Roberson opt for Ferde Grofé's leaner jazz band version of Gershwin's breakthrough work, and that this recording was culled from live performances with a stripped-down St Louis Symphony. It's terrific: volatile, big-hearted and totally convincing, Gershwin's ragbag sequence of nifty tunes sounding utterly coherent. There's so much to savour, and Scott Andrews' wailing, klezmer-ish clarinet solo is among the best on disc.
There's more of the same in the Concerto in F: here, as with the Rhapsody, Gerstein happily embellishes what Gershwin wrote, and even inserts a cadenza into the slow movement. Crucially he never over-eggs the pudding ("the jazzing up of Gershwin can easily be overdone…"). This is one of the 20th century's great concertante works. The afore-mentioned cadenza is marvellous, a few minutes of playful rumination before the technicolor eruption of the slow movement's big tune. And there's an incandescent finale. Magical stuff. The couplings are great, too: three of Earl Wild's Virtuoso Etudes after Gershwin (I Got Rhythm a percussive tour-de-force), and Pink Martini's vocalist Storm Large tackling Summertime with Gerstein accompanying. Plus a cheesily enjoyable take on pianist Oscar Levant's Blame It On My Youth, helped by Gary Burton on vibraphone. All enchanting. And doesn't Michael Roberts' artwork make for one of the best album covers ever?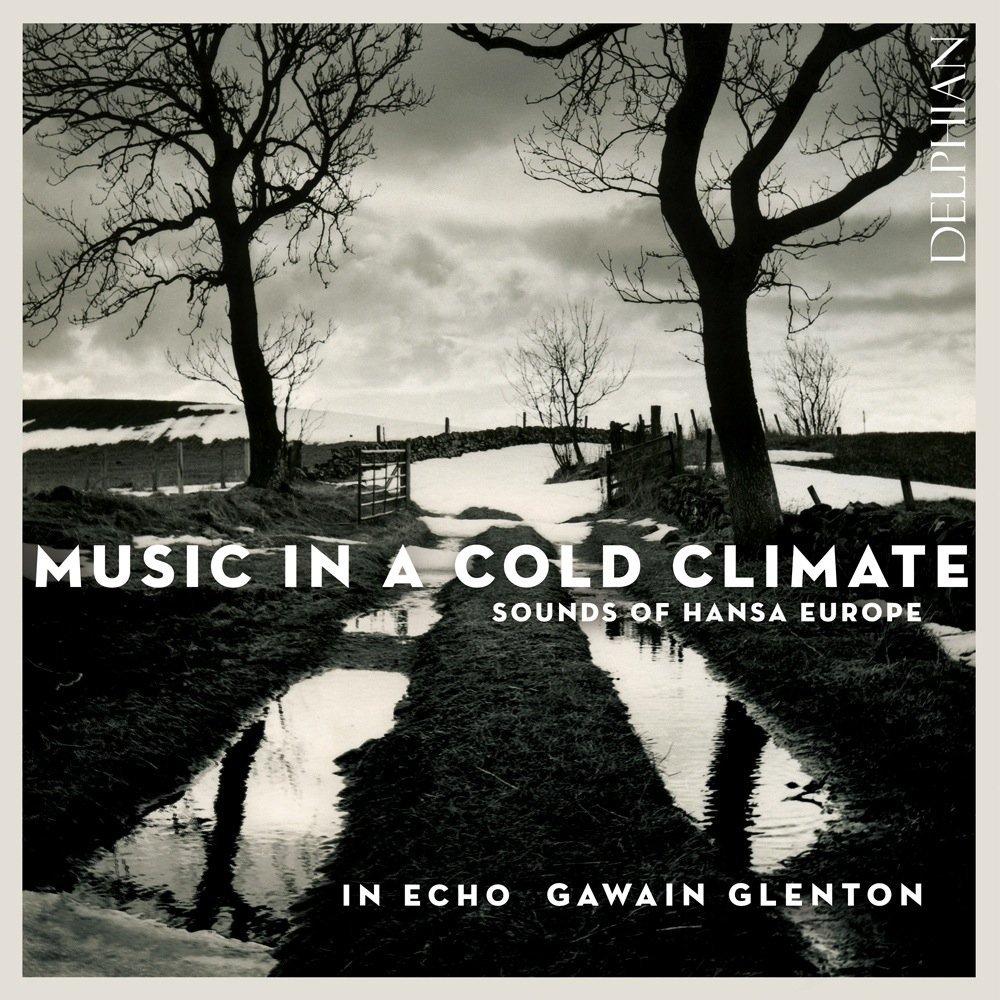 Music in a Cold Climate - Sounds of Hansa Europe In Echo/Gawain Glenton (Delphian)
Trade deals and customs arrangements are a hot topic at the moment, so here's a timely look back at the once mighty Hanseatic League, a medieval commercial network based in Lübeck which linked Britain with ports as far east as Riga. We bought their timber, furs and wheat, sending back textiles in return. Musicians quickly learned to exploit trading routes to their advantage, moving between jobs and countries with relative freedom, and this superb anthology celebrates some of those active in the 16th and 17th centuries. Like one Nicolaus a Kempis, a Brussels-based organist whose Symphonia 1 a 4 opens the disc, a mellifluous quintet blessed with some superb writing for cornetto (no, not the ice cream) and tenor sackbut. It's enchanting, as are three short pieces by Londoner William Brade, who travelled widely before pitching up in Hamburg. His Ein Scottisch Tantz does exactly what it says on the tin, an enchanting, lilting Celtic romp, again with a catchy cornetto part.
Delphian's gorgeous sleeve art and album title suggest that this will be a cold, austere listening experience. It's anything but. I defy any listener not to smile at Thomas Baltzar's lovely Prelude for solo violin, its composer-performer the subject of fevered speculation as to whether he had cloven feet, so devilishly good was his playing. Equally splendid is a brief Paduana "Lagrima'" by one Melchior Schildt, wonderfully played by harpsichordist Silas Wollaston. It's followed by the one work which you might have heard of, Anthony Holborne's Pavan "The Image of Melancholy", here a delicious, consolatory warm bath of sound. It's that sort of disc: you're continually overwhelmed by the sonic loveliness of the thing. Becker, Sommer, Staden and Schop? All here, and there's a surprising bonus in the form of contemporary composer Andrew Keeling's Northern Soul, its four short movements, archaically scored, a glorious celebration of "purposeless walking". The work is a joy: affecting and laugh-out-loud funny. Irresistible organ parps too, from a replica chamber organ so authentic that a team of volunteers (or "calcants") had to manually pump the bellows during the sessions to keep it working. Already in my provisional "'Best of 2018" list.
Becker, Sommer, Staden and Schop? They're all here
Share this article