Opinion: Comedy should be taken more seriously |

reviews, news & interviews
Opinion: Comedy should be taken more seriously
Opinion: Comedy should be taken more seriously
Hooray for The Artist, but it's about time Hollywood stopped laughing at comedy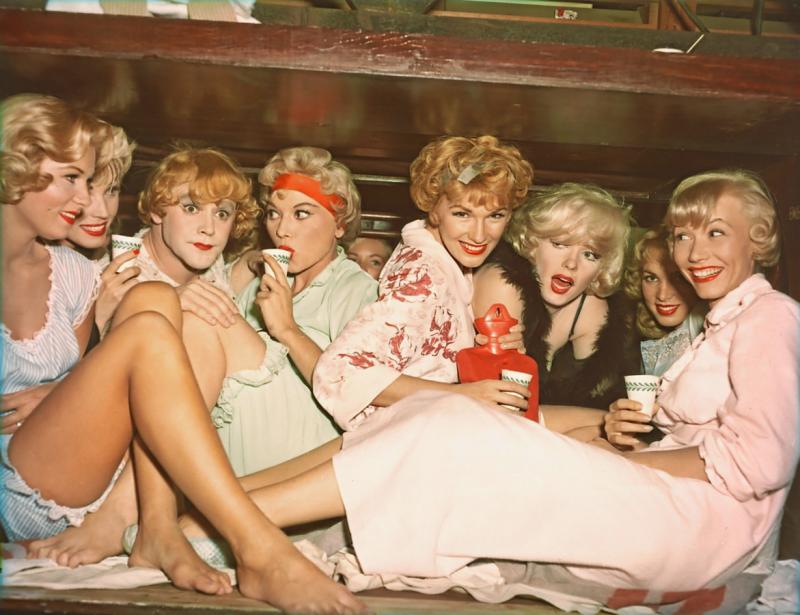 Some like it not: the finest comedy never to win an Oscar
The first ever work of literary theory was Aristotle's Poetics, which was written on two separate papyruses - one on tragedy and the other on comedy. However, at some point the second was lost and along with it our most ancient understanding of the comedy genre.
Although there have been many important attempts to unpick the secrets and meaning of comedy since - Freud got himself in knots trying to deconstruct it and other thinkers such as Hobbes, Koestler, Bergson and Kant also made inroads - there has been nothing to match the gravitas of Aristotle's Poetics. What insights were in this ancient papyrus one can only wonder and as comedy's status has often been relegated to that of the poor brother of drama can this be traced back to the loss of this incredibly significant work?
If comedy had its own category, more and better writers and directors would want to work in the genre
Of late the status of comedy has thankfully taken a turn for the better, in no small part because of its growing commercial success: stand-up comedy is a bigger business than ever, the West End and Broadway is full of five-star comedy revivals such as One Man, Two Guvnors and Ealing comedy The Ladykillers, comedy is one of the most successful genres at the global box office and on the small screen comedy is booming. The genre has also proven itself evergreen on DVD and is one of the biggest successes of long-tail economics with classic comedies continuing to shift units and find new audiences decades after they were made.
In recent years we have seen more accoloades for comedy - 2010 saw a comic novel win the Booker Prize for the first time ever (Howard Jacobson's The Finkler Question), and the creation of awards such as the Charlie Chaplin Britannia Award for Excellence in Comedy by BAFTA LA have also given more credibility to the genre. Its growing stature has no doubt been helped by more comedy critics of importance emerging, although the heavyweights of criticism are still predominantly in drama. Despite these successes it is notable how in some quarters comedy still does not get the recognition it deserves, most significantly at the Oscars where very rarely an award for best film is handed out in the genre.
The following are the only comedies to ever have won Best Picture: It Happened One Night (1935), You Can't Take It With You (1939), Going My Way (1945), Tom Jones (1964), The Sting (1974), Annie Hall (1978), The Apartment (1961), Terms of Endearment (1984), Driving Miss Daisy (1990), Shakespeare in Love (1999), American Beauty (2000) Chicago (2003) and The Artist (2012). Some of these are not even pure comedies but comedy dramas or musical comedies and The Artist of course is a silent movie first and a comedy second - even then it is still only a handful of films. If you crunch the numbers, since 1927 only around 20 percent of all films even nominated are comedies compared to around 50 percent for dramas.
Charlie Chaplin, genius of over 100 silent screen comedy classics, was presented with a Special Oscar at the first Awards ceremony in 1927/8 for producing The Circus and also an Honorary Oscar in 1971. However the only Academy Award a film of his ever won was for music (Best Original Dramatic Score for Limelight in 1952) and it is notable how many great comedies - Some Like it Hot, A Fish Called Wanda and Back to the Future, to give just a few examples along with filmmakers such as the Marx Brothers, Laurel and Hardy and the Three Stooges have had no recognition at all.
Judd Apatow has previously called for the Oscars to consider including a separate category for comedic films, similar to the one introduced in 2001 for animated movies and given the numbers you have to say he has a compelling point - the Golden Globes are a step ahead in recognising both. Also if comedy had its own category it would naturally follow that more and better writers and directors would want to work in the genre.
If we take the view that all stories are a blueprint for living, a can opener for the world, why should comedy be considered any less important than drama? For comedy at its best has qualities that make it far more than just simple entertainment. Laughter allows us to rehearse or sublimate unconscious fears, anxieties or desires and it can be an outlet for individual or societal rage where unexpressed anger results in shame and profound sadness. Comedy has the ability to take things that are universally terrifying such as grief or fear and to make them less so: in the brilliant comedy film Groundhog Day (pictured above) which deals with the seven stages of grieving and is affecting on a primal level. Laughter helps us to maintain our sanity in an absurd world and sometimes can help to change the world or to point it in the right direction - films such as The Producers and The Great Dictator hold a mirror up to the world - and allowing audiences to experience catharsis on subjects that otherwise may be too difficult to discuss. In Britain Sacha Baron Cohen and Chris Morris stand out as modern filmmakers using comedy to do just this.
So although comedy does seem to be getting its props of late, the fact that the genre does not have its own category at the Oscars seems to stand out as a glaring omission. This year with The Artist and Midnight in Paris both nominated for Best Picture it was the first time two comedies have been nominated in this category since 1997. With The Artist scooping the grand prize it is the first time a comedy has taken this award in a decade. So good news all round but how about a standalone comedy category bestowed by the Academy so we can finally put the ghost of that missing papyrus of Aristotle's to rest?
Norma Burke is a comedy filmmaker developing projects for film, television and the web under the production label n2o Entertainment
Charlie Chaplin receives an honorary Oscar (about three minutes in)