BAFTAs 2014: Hollywood winners made in Britain |

reviews, news & interviews
BAFTAs 2014: Hollywood winners made in Britain
BAFTAs 2014: Hollywood winners made in Britain
The 'British' Gravity takes six but 12 Years a Slave scoops Best Film. Plus Mirren and Greenaway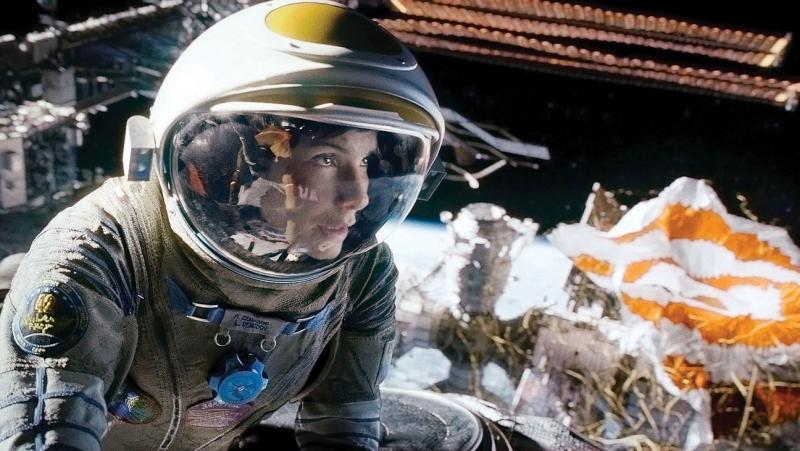 BAFTA conclude that 'Gravity' is indeed out of this world
Long before the stars had begun walking (and working) the red carpet, this year's British Academy Film Awards were a hot topic. Unfortunately it was for all the wrong reasons. A whistleblower writing for the Daily Mail alleged that many of the Academy's 6,500 members make little effort to consider the full gauntlet of options, often voting for the big-budget American favourites sight unseen. Furthermore, the dubious inclusion of Saving Mr Banks, Rush and Gravity in the Outstanding British Film category edged out smaller, less controversially British efforts (the excellent For Those in Peril and A Field in England to name but two).
If things appeared ominous at the outset could the actual ceremony distance itself from the controversy and distinguish itself from the competition, or would the Oscar favourites simply get a chance to practice their speeches ahead of the main event?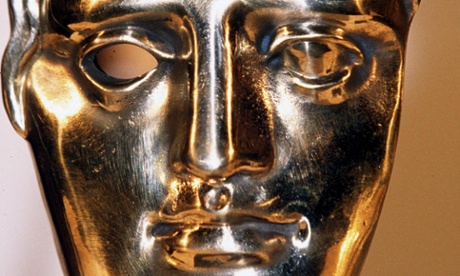 The Royal Opera House once again provided the appropriately grand surroundings for an event that increasingly attracts the cream of the glitterati (Marty, Oprah, Leonardo and Brad and Angelina were all in attendance this year), with Stephen Fry returning to deliver his own brand of exceedingly British stewardship ("I'm humbled, honoured and paid to be here"). It began with a pretty cheesy film montage / musical performance from Laura Mvula and Tinie Tempah - who cheekily high-fived Prince William on his way past - before proceeding quickly to the first and perhaps most controversial award of the night, that Outstanding British Film prize, presented to the undeniably outstanding but suspiciously Hollywood-esque Gravity (which boasted a $100 million production budget).
Keeping up with that trend Animated Film went to Disney's Frozen. Outstanding British Debut offered rather more interesting pickings (including nominations for those behind For Those in Peril, Shell and Good Vibrations) and was awarded to Kieran Evans for Kelly + Victor. Stephen Fry gave the next presenter Emma Thompson plenty of cheek, as only an old friend can, and Thompson retaliated by being as delightfully madcap as ever. She presented the Supporting Actor prize to a little guy in a big movie: first time thesp Barkhad Abdi for his impressive work in Captain Phillips, a hugely popular decision with everyone in the room including, seemingly, his fellow nominees - especially a beaming, bushy bearded Michael Fassbender (who really should have his own BAFTA by now).
Cinematography was presented to Emmanuel Lubezki for Gravity (accepted by the film's charming director Alfonso Cuarón, who had the awkward task of reading out praise of himself), while Supporting Actress went to the hilarious Jennifer Lawrence for American Hustle who was also crushingly absent - depriving us of what would have been a corker of a speech. Presenting the Outstanding British Contribution to Cinema, Juliet Stevenson described the experience of working with the recipient of the award, the singular Peter Greenaway, as "characterised by challenge" and mentioned how during the filming of 1987's Drowning by Numbers she was required to "do some very surprising and inventive things with an ice lolly". She went on to describe him as a man with "no time for convention and orthodoxy". Greenaway graciously received the award, viewing it as "an encouragement for the continual reinvention of cinema". And long may he continue to do just that.
Original Screenplay was awarded to Eric Warren Singer and David O. Russell for the hugely fun American Hustle while Steve Coogan and Jeff Pope cheeringly picked up Adapted Screenplay for the witty and smartly penned Philomena. Rising Star (the only award voted for by the public) was awarded to Will Poulter (We're the Millers, Wild Bill) who arrived at the podium emotional and endearingly tongue-tied.
And then, just like that, we're into the biggies: Uma Thurman sashayed onto the stage to present Leading Actor to deserved recipient Chitwetel Ejiofor (pictured below left) for 12 Years a Slave who told the film's director Steve McQueen that the award is McQueen's by right but that he's going to keep it. Best Director separates the acting prizes, providing Gravity's Alfonso Cuarón yet another opportunity to get up on stage. The disputed provenance of his film aside, as a long-term resident of London, the Mexican director considers himself part of the British film industry stating sweetly and, presumably ironically, "I'd make a very good case for curbing immigration".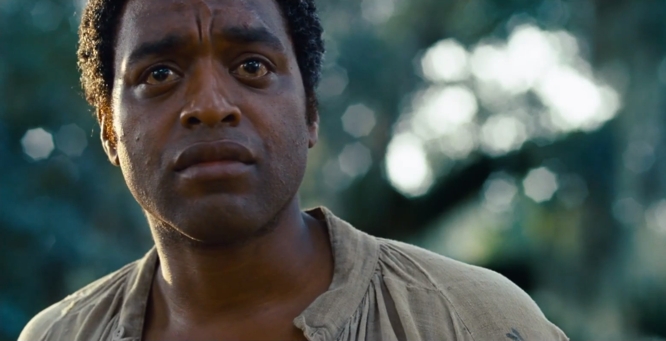 Tom Hardy presented the award for Leading Actress somewhat inevitably to Cate Blanchett, who has picked up anything that even vaguely resembles a Best Actress prize this year and must have to employ her esteemed acting skills to feign surprise. Despite the number of speeches she's made she still gives good value, getting in a nice dig at the event's organisers, "I was sitting in Row G, so I thought that was a sign that I wouldn't be getting up here tonight" and noticing her own breathlessness she remarked, "God, I'm unfit." Blanchett also dedicated her award to the late, great Philip Seymour Hoffman saying, "This is for you, you bastard".
It's then down to Christoph Waltz to present Best Film to 12 Years a Slave, an immaculate film about an important subject whose relevance was reinforced by its director McQueen when he said: "There are 21 million people in slavery as we sit here." A wrap-up reminded us that the televised version of events excludes a whole host of important awards. These include Film Not in the English Language (awarded to the magnificent The Great Beauty), Sound and Special Visual Effects (both taken by Gravity), Editing (presented to the otherwise ignored Rush) and Documentary (which went to the astonishing The Act of Killing). And remember how The Great Gatsby looked wonderful even if it was a mess in almost every other sense? Well, in recognition of that, it scooped the prizes for Costume and Production Design.
Presenting the BAFTA Fellowship to the formidable, fearless (and ageless) Dame Helen Mirren were Jeremy Irons and the Duke of Cambridge (Fry introduces the latter as Prince will.i.am and quipped that "this is probably the closest he's ever been to an iron"). Appearing a little stuffy even as he was gamely getting into the swing of things, Prince William described Mirren as "a talented actress who I should probably call Granny". The usually quite mischievous Mirren started by blowing a kiss to her absent husband before, earnestly but slightly bizarrely, getting the crowd to thank teachers everywhere and delivering a teary quote from The Tempest. It was touching to see her moved by the righteous recognition but a brief digression hinted at a more promising speech (one more in keeping with the enjoyably irreverent mood of the evening) when Mirren described the hazard of film sets: "Actually, I did squat in the bushes quite often."
Subscribe to theartsdesk.com
Thank you for continuing to read our work on theartsdesk.com. For unlimited access to every article in its entirety, including our archive of more than 10,000 pieces, we're asking for £3.95 per month or £30 per year. We feel it's a very good deal, and hope you do too.
To take an annual subscription now simply click here.
And if you're looking for that extra gift for a friend or family member, why not treat them to a theartsdesk.com gift subscription?