DVD: Cosmopolis
DVD: Cosmopolis
Robert Pattinson. Don DeLillo. Paul Giamatti. Can they bring back the Cronenberg of old?
Thursday, 08 November 2012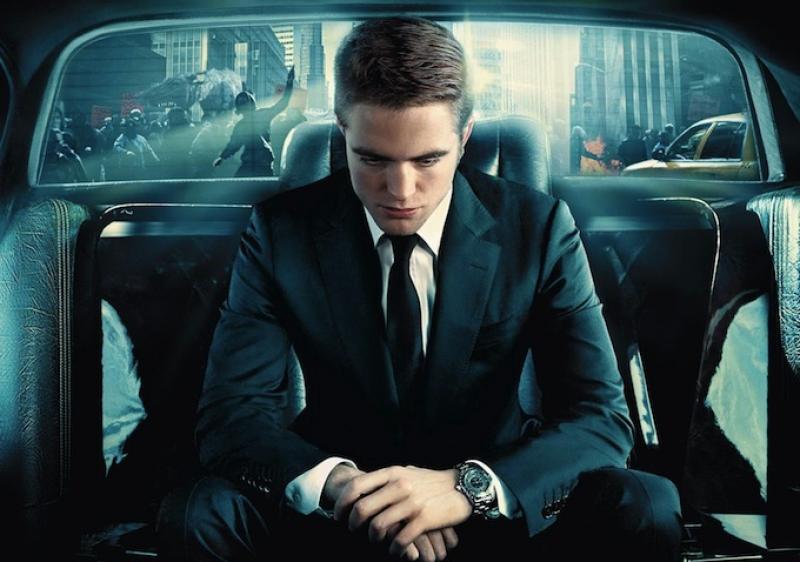 Robert Pattison in his live-in limo
Director David Cronenberg is his own enemy. His unforgettable remake of The Fly, Videodrome and many others, raised the bar so high that it is virtually impossible for him to satisfy his fans. With Cosmopolis, he comes very close.
Robert Pattinson – more than a just telegenic face but an actor who will someday outlive Twilight – is Eric Paker, a handsome wealth-maker who decides to take his live-in limo to get a haircut, crosstown to his father's old time barber – forget that there's a meltdown riot outside. Like his performance in Bel Ami, Pattinson is perfectly cast as the ubermensch who has everything. A visitor is Samantha Morton, as Vija Kinksy, one of the multitude of guests at Eric's white stretched limousine. (Did you know the Greeks had a word for moneymaking? It is chrimatistikos, according to Kinksy.) Paul Giamatti plays the threat as former employee Richard Sheets, now rabidly homeless.
Based on the 2003 novel by Don DeLillo, the film is remarkably faithful to the book. (Yes, there is an in-car prostate exam but it's not what you think. Okay, yes, it is what you think.) Eric's life is transcendence – it's money out and money in. You could discuss the symbolism in Cosmopolis all night long, but don't. What's worth seeing is the liquid darkness, the shiny night-time, the scary predictability of the city, the knowingness of where this is going.
Beautifully shot – you forget about the camera even in such a small space – Comospolis packs a few shocks. Mostly, it is a smooth, slithering, glossy trip into the horrible unknown of losing all your money. Don't do this at home; let Cronenberg show you what it feels like. Cosmopolis is sleek, disturbing, outlandish and, ultimately, an exercise in style over content. But what style.