Album: Bob Dylan - Shadow Kingdom |

reviews, news & interviews
Album: Bob Dylan - Shadow Kingdom
Album: Bob Dylan - Shadow Kingdom
The Song and Dance Man's lockdown-era live stream resurfaces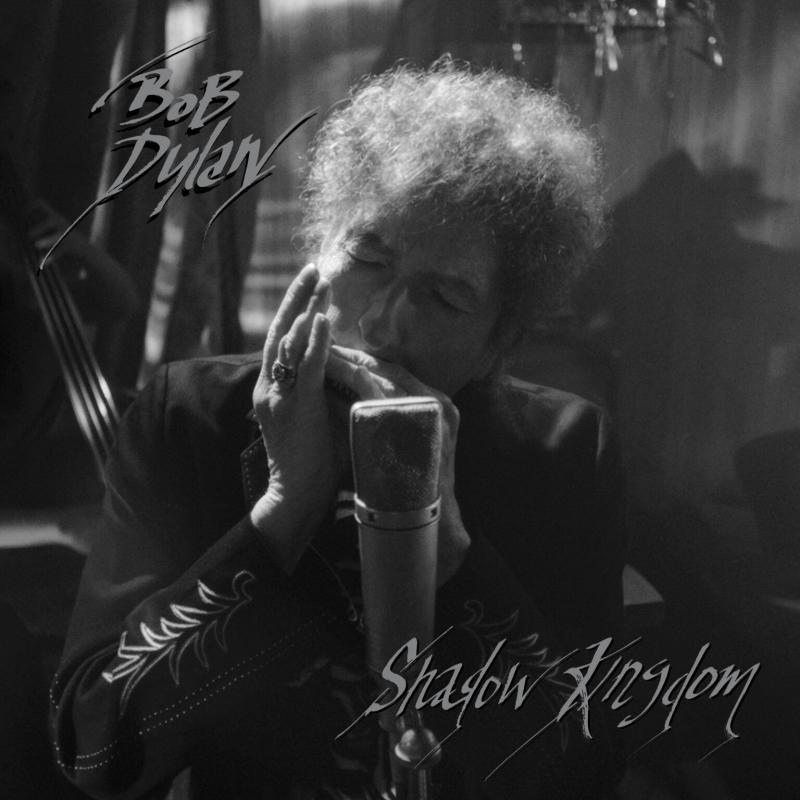 Dylan's Shadow Kingdom first crossed our paths in July 2021, his first streaming event, and coming little more than a year after the garden of unearthly delights that was Rough and Rowdy Ways. To enter this kingdom, you were given a key code for $25, and allowed fifty minutes, 13 songs, and the chance to revisit over the following 48 hours.
Then
Alma H'arel's film
evaporated into the digital ether, its noir-ish settings turning dark, apparently never to return.
Two years on, and while the film itself remains for now in the dark room, the soundtrack is manifesting in traditional physical form, on CD and vinyl, with an extra instrumental coda, the pleasant "Sierra's Theme", added to the set list.
Though set up as such, it wasn't a live performance, and the players on film were not those on record. The CD comes with no liner notes or credits to clear up that mystery, which is a shame as it's worth contextualising. However, it seems likely that the players include Don Was, T-Bone Burnett, accordionist Jeff Taylor, Greg Leisz on mandolin and guitarist Tim Pierce, whose 2022 YouTube video about playing on the session is a fascinating watch.
It also seems to have been recorded in the same studio in LA where Dylan cut "Blowin' in the Wind" for T-Bone Burnett's Ionic Originals project – the one disc selling for a lip-smackin' £1.8 million. Shadow Kingdom comes at a standard price, but it still contains treasures. The sound is warm and close and clear, the drum-free and largely acoustic backing, sometimes spare to the point of silence, giving a sympathetic setting to Dylan's aged voice and ageless phrasing – still a joy to hear at such close range.
He's in excellent voice here, and it's a strikingly intimate-sounding vocal performance, buoyed by the same almost instinctive, sympathetic instrumental flow that sustained Rough and Rowdy Ways. An Unplugged set for the 2020s, but a world away from its 1990s iteration. This has nothing to do with nostalgia.
The best song performances – "Queen Jane Approximately", "Just Like Tom Thumb's Blues" and "Tombstone Blues" from Highway 61, a poignant "Forever Young" and a killer version of "What Was it you Wanted", one I may never hear bettered – make this required listening when it comes to later-period Bob, a rare look back in studio conditions, and from a high point in his career. The film itself, with its smoky monochrome bar room sets, will soon stream on appletv. Plenty of good liquor in those old bottles yet.
Required listening when it comes to later-period Bob, and a rare look back in studio conditions
rating
Share this article