Album: Charli XCX - how i'm feeling now |

reviews, news & interviews
Album: Charli XCX - how i'm feeling now
Album: Charli XCX - how i'm feeling now
Cutting edge electronics in lockdown album from the always exploratory pop star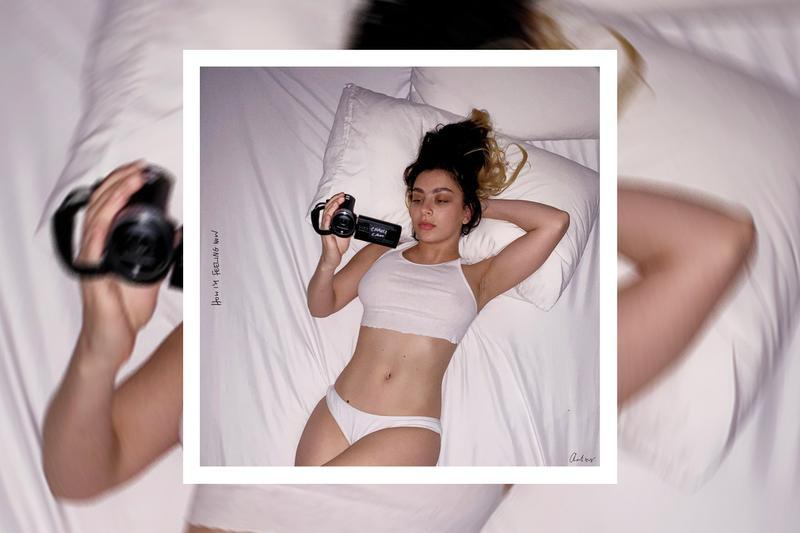 This is an extremely impressive undertaking. how i'm feeling now was conceived, written and recorded in under two months, in isolation, with Charli XCX sourcing beats and artwork from a sprawling collective of regular collaborators and fans.
The tracklist was finalised only in the last week or so, and even two days before release date, only "work in progress" promos were available, signalling that it was still in flux. It's all a perfect encapsulation of the singer's position as the emblematic artist of Gen Z ("Zoomers"), the generation who've grown up with video communication and immersion in virtual worlds from birth, for whom snapchat filters, glitching Minecraft servers and the visual slang of group chats are simply part of the fabric of normality.
The record kicks off impressively. "pink diamond" has Charli rapping in a very English accent about wanting to "go real hard" – suggesting both a statement of her creative process and the desire to break out of quarantine and party "IRL". Its backing, made with co-executive producer AG Cook and LA alt-R&B polymath Dijon, does indeed go real hard. The shrieking and snarling rave synths are rendered in the ultra high resolution of cutting edge club styles, lasers zapping through space which is itself folded and twisted as Charli's voice veers between ultra-present and pixellated dissipation. It's very "now" and very good.
Sonically the modernism continues through the album. Whether it's the similarly slamming "anthems", the light as candyfloss drum'n'bass electropop of "i finally understand" or the elegantly constructed tension of "detonate" the attention to detail is remarkable. The relationship between micro and macro is always part of the picture – so tiny sounds or artefacts of digital distortion are every bit of vast eruptions of synth. And while there's a lot of use of very familiar tropes, from hardcore rave, trance, R&B and elsewhere in the pop/club music lexicon, they're used with obvious understanding and originality, rather than archly or in a slapdash way.
Sadly the brilliance of the construction is writing cheques (ha, try telling a Zoomer about cheques) that the songwriting all too often can't cash. It seems a little churlish to pit one female pop star against another, but Dua Lipa's recent album was a masterclass in letting her own voice lead; here, Charli rarely sounds as much herself as she does on "pink diamond". Her accent is often transatlantic, and there are a lot too many songs that sound as if they could be just as happily performed by someone else. Not that this makes it a bad album, by any means. It's both radical and radio friendly, and bubbling with promise, completely at home with its weird and wonderful sound world – but it hints at something significantly greater if Charli's songs can match the ambition of her sounds.
Watch "pink diamond":
Familiar tropes, from hardcore rave, trance, R&B and elsewhere are used with understanding and originality
rating
Share this article