Album: Craig Fortnam - Luna One - A-Sides - Full Moon Releases October 2021 - September 2022 |

reviews, news & interviews
Album: Craig Fortnam - Luna One - A-Sides - Full Moon Releases October 2021 - September 2022
Album: Craig Fortnam - Luna One - A-Sides - Full Moon Releases October 2021 - September 2022
An extraordinary outpouring from a wellspring of chamber psyche-pop
Thursday, 17 November 2022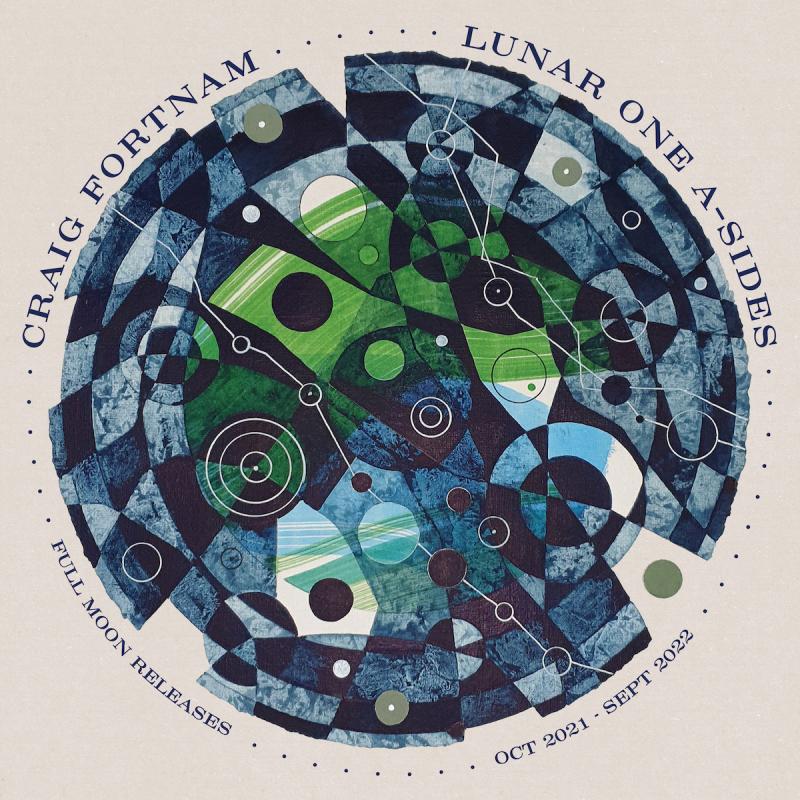 There can be few currently operating musicians who have a sound as distinctive as Craig Fortnam's. Whether solo or with his erstwhile band The North Sea Radio Orchestra, his writing has a kind of zig-zagging melody that's part Robert Wyatt, part early Kate Bush, part medieval, part super modern, but all Fortnam.
And that's as true on this collection of 12 songs, each
–
as the title hints
–
recorded (with a "b-side") in the space of a month and released on the full moon over the course of a year.
You wouldn't know, though, that this wasn't conceived and recorded as a coherent album. It flows and keeps your interest as such, and is as consistently delightful as the two "proper" albums Ark and Instrumental Music that he has also managed to release in the past two years. There's light and shade, high tech and low (the hypnotic instrumental "Knot Golden" is reminiscent of Stereolab at their most synth-enamoured and cosmic, while the simple "Hares on the Mountain" is a traditional song delivered entirely acoustically), jittery complexity and straightforward grooves.
There's mysticism aplenty: "Witchy Grid" is about portals to strange dimensions, and a setting of William Blake's "Sweet Dreams Form a Shade" sounds like an intense incantation to delight. But for all the history and mossiness, it's not archaic – Fortnam's synthesisers and estuary English vowels place it definitely in the now. Which is part of what makes it so distinct, alongside certain twinges of discord, certain signature tics like having chimes and flutes in unison on those melodic zig-zags.
Occasionally it can be a little disquieting. Maybe those portals really are letting something odd and other into the music, and that discord feels a little possessed too. But actually for all the eccentricity, for all the herky-jerky bounce of the melodies, for all the sense that this is a world you should be entering on Fortnam's terms or not at all, the overwhelming feeling is of joy. This is someone who has clearly tapped into a wellspring of a very special kind of creativity and is delighting at its never-ending flow, and partaking of its fresh, clear, bubbling water is incredibly refreshing for the listener too.
Listen to "Running all the Way" from Luna One:
For all the history and mossiness, it's not archaic – Fortnam's synthesisers and estuary English vowels place it definitely in the now
rating
Share this article