Album: Hozier - Unreal, Unearth |

reviews, news & interviews
Album: Hozier - Unreal, Unearth
Album: Hozier - Unreal, Unearth
The Irish indie-folk mainstay latest is soulful and introspective, yet bold and captivating.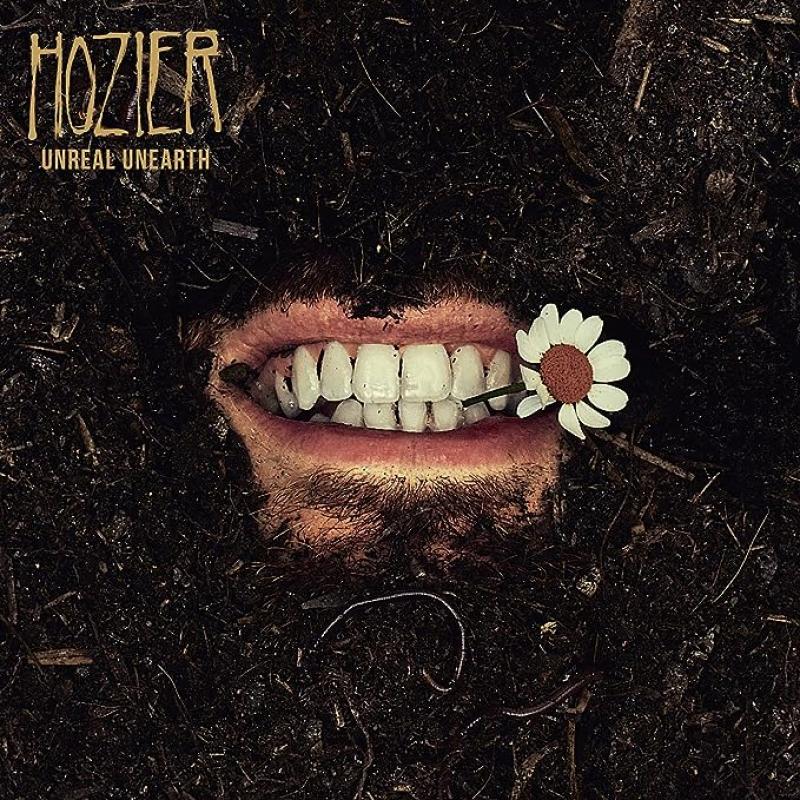 The Irish indie-folk mainstay latest is soulful and introspective, yet bold and captivating.
Only a few artists can be said to have exploded on to the scene like Hozier. The solo, Irish musician – full name Andrew John Hozier-Byrne – shot to stardom with the omnipresent hit "Take Me To Church" back in 2014. Although his work since hasn't taken over the pop culture zeitgeist in the same way, he has nonetheless gone on to be very successful.
Unafraid to tackle weighty, thoughtful themes, such as LGBT rights, religion, or economic strife, married to his powerful vocals and heavy folk influences, Hozier has marked himself out as a poignant artist. He returns with his latest album and third overall, Unreal, Unearth, his first full length since 2019's Wasteland, Baby!.
His characteristic folk moodiness is still present – opening track "De Selby, Part 1" flitters to life with strumming acoustic chords and soft vocals – but there are large flashes of different tones and styles, bringing in a revolving array of textures. "Son of Nyx" is a cinematic pause at the midpoint, bringing grandiose, orchestral strings that swell and soothe. Meanwhile, "De Selby, Part 2", one the pre-release singles, swaggers with a bar room blues.
In part, this versatility is the result of Hozier working with a number of producers including Bekon (Kendrick Lemar, Drake), Jennifer Decilveo (Miley Cyrus, Bat For Lashes) and Jeff Gitelman (The Weeknd, H.E.R). Altogether, they have produced an album that eludes the grasp of firm genre boundaries. Unreal, Unearth is soulful and introspective, yet just as bold and captivating. A touch overlong, maybe, but it holds attention confidently.
Soaring to fame and popularity with such an enormous hit like "Take Me To Church" would be limiting for some – cumbersome and constricting like a straight jacket. Here, sometimes Hozier evokes his most known song, but he does more than show he's moved beyond that sound. By the time closing "First Light" begins with its interplaying vocals, it's long understood this is an offering full of imagination, yet purposeful and clear. A talented artist honing his craft, embracing creativity; it rewards each listen and is worth every second spent listening to it.
A talented artist honing his craft, embracing creativity; it rewards each listen and is worth every second spent listening to it
rating
Share this article