Album: Lucinda Williams - Stories from a Rock 'n' Roll Heart |

reviews, news & interviews
Album: Lucinda Williams - Stories from a Rock 'n' Roll Heart
Album: Lucinda Williams - Stories from a Rock 'n' Roll Heart
Road-ready and undeterred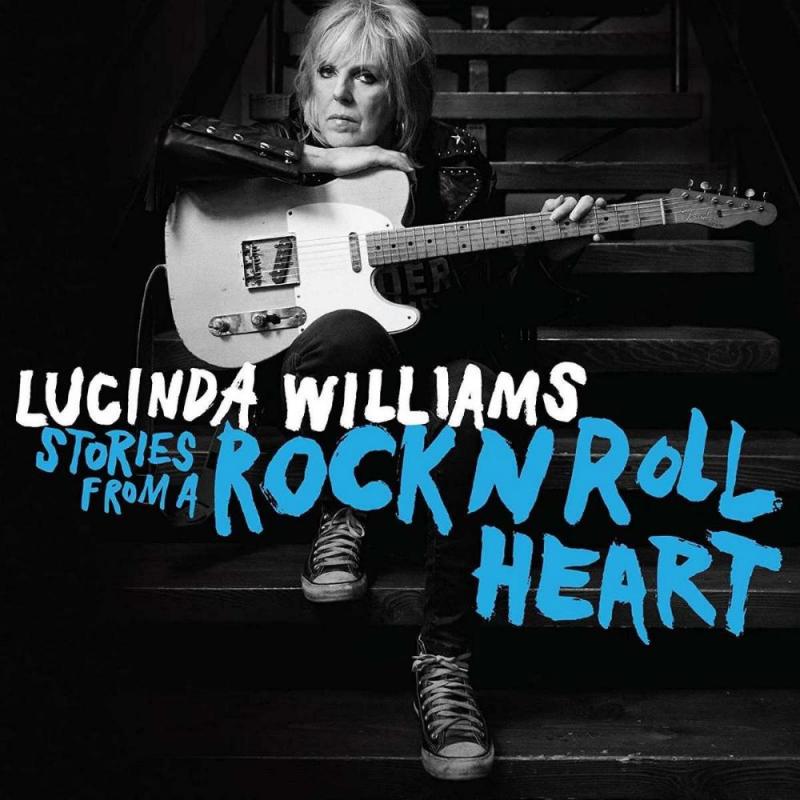 Lucinda Williams squares off defiantly with Fate
2020 was a cruel year for everybody but in addition to the horrors of Covid which included the loss of her compadre John Prine to the virus, Lucinda Williams endured damage to her Nashville home in a tornado and then, in November 2020, she suffered a stroke, which left her with impaired motor skills on her left side. Playing the guitar was no longer as natural as breathing and that would in turn make songwriting difficult. She needed a cane to walk.
But within a year, she was road-ready and back in front of an audience though not (yet) playing guitar.
So Stories from a Rock 'n' Roll Heart is an album that testifies to the healing power of music. Her first album since the Grammy-nominated Good Souls, Better Angels, released in February 2020, it comes hot on the heels of a memoir, Don't Tell Anybody the Secrets I Told You, which chronicled her hard-scrabble life and penchant for "the roughneck intellectual, the poet on a motorcycle".
The voice that Bonnie Raiit described as "unique, truly American and drenched in raw grit and soul and vulnerability" happily remains instantly recognisable, her throaty vocals – always a testament to hard living – even more poignant now. "As long as you got a rock 'n' roll heart/ You can't be broken or torn apart," she sings defiantly.
From the opening chords of "Let's Get the Band Back Together", the new album is a life-affirming opus that Williams has said is one of two, the second album almost finished. Bruce Springsteen and Patti Scialfa add backing vocals and a turbo charge to two tracks, "Rock 'n' Roll Heart" and "New York Comeback", which is the single release. "Jukebox" is classic Williams, an acoustically-oriented track with a wonderful storyline whose lyrics reference some of the touchstones of her life – Patsy Cline and Muddy Waters – and the solace to be found in late-night great music.
"My words don't rhyme and I can't find a line/I'm looking for a sign that I'm running out of time" Williams worries on the closing track, "Never Gonna Fade Away", a vamp-till-ready number that builds to a noisy climax with some exhilarating lead guitar. But she's not going anywhere anytime soon.
Deprived of her ability to write with her guitar as she's always done, Williams collaborated with her husband Tom Overby and singer-songwriter Jessie Malin to co-write and flesh out melodies. Road manager Travis Stephens also worked with her on a handful of songs. It's a keeper of an album which sometimes puts you in mind of Chrissie Hynde and Mary Gauthier. It's also a reminder that Williams grew up wanting to be Bob Dylan and these days I know who I'd rather listen to.
From the opening chords of 'Let's Get the Band Back Together', the new album is a life-affirming opus
rating
Share this article