CD: Alice in Chains - The Devil put Dinosaurs Here |

reviews, news & interviews
CD: Alice in Chains - The Devil put Dinosaurs Here
CD: Alice in Chains - The Devil put Dinosaurs Here
Phoenix-like grunge metallers keep it sludgy and nasty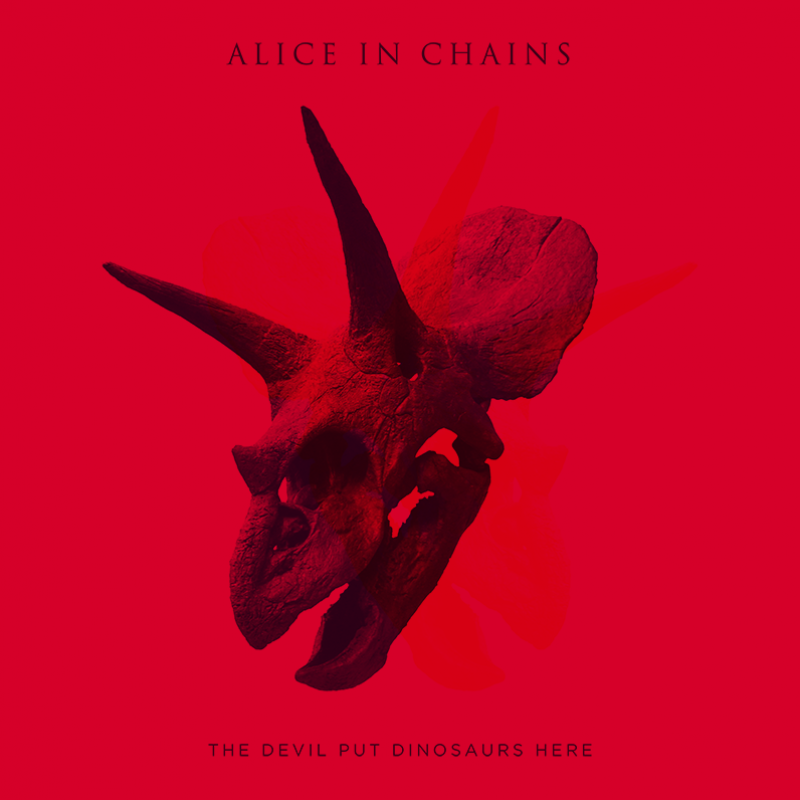 AiC: droning guitars and bitter melodies
In its day Alice in Chains' so-called "sludge metal" – something a bit like the sound of industrial machinery pulled through treacle – was some of most darkly brilliant music to come out of Seattle. Much of this was down to Layne Staley's drug-soaked lyrics which eventually proved prescient: in 2002 he succumbed to an overdose. Seven years later, when guitarist Jerry Cantrell resurrected the band, many wondered how long the new line-up could keep it up.
On the strength of this new album they can do it as long as they like. The droning guitars, sledgehammer drums and bitter melodies on The Devil put Dinosaurs Here are as dirty as ever. Particular mention, however, needs to go to the vocals. Probably not since Brian Johnson stepped into Bon Scott's shoes has a front man been such a shoo-in as William DuVall. A surprisingly versatile singer he is eerily capable of recreating the band's muscular angst.
The tunes are pretty much classic Alice in Chains with a little early Queens of the Stone Age thrown in. It's a well-judged mix of swampy fuzz fests and brooding slow-burners. Fans will have already judged for themselves what they think of single, "Hollow". Better still is "Stone", (see video below) but if the album harbours a big hit, however, it's surely the acoustic anthem "Scalpel", which has a whiff of Nirvana about it.
British audiences may find one song a little quaint. The title track finds the band baiting evangelical Christians and their theological position on creation. Still, if their religious hang-ups sound a little outdated over here, at least they express themselves in true blunt AiC style: "The devil put dinosaurs here / Jesus don't like a queer."
Watch the video for "Stone"
The bitter melodies are as dirty as ever
rating
Explore topics
Share this article