CD: The Bad Plus - Made Possible |

reviews, news & interviews
CD: The Bad Plus - Made Possible
CD: The Bad Plus - Made Possible
From Satie-like simplicity to player piano virtuosity, the US trio is on dazzling form
Thursday, 18 October 2012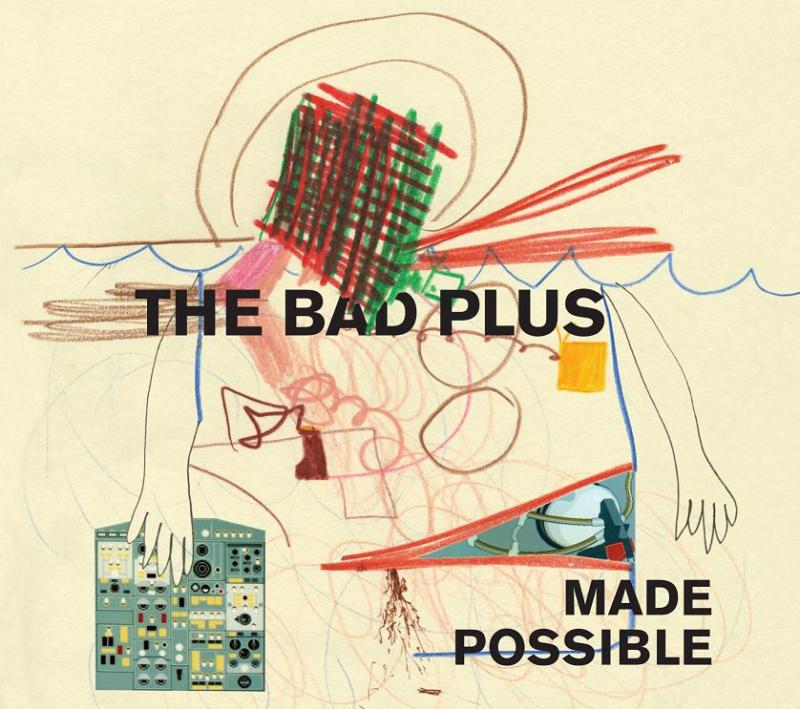 Joyfully charting the extremes of the music: The Bad Plus
Possessing one of the most recognisable sounds in jazz, US trio The Bad Plus don't so much subvert genre as wrap it up in a little parcel and put an incendiary device under it. Jazz, rock, pop, country and classical all get thrown into their inimitable blender, as typified by album opener "Pound for Pound", which traces a musical journey from Satie-like simplicity to an all-out rhapsodic assault on the senses.
"Seven Minute Mind" mines the trio's characteristic embracing of minimalism, with piano and bass pounding out an aggressive, slightly crazed, ostinato before pianist Ethan Iverson peels off into a kind of hyperventilated romanticism. "Re-Elect That" sees the unlikely appearance of a fat synth line doubling Iverson's melodic line – a new addition to the trio's previously all-acoustic palette that really adds to the textural interest (the use of electronic drum sounds expands it even further).
The album's standout cut, "Wolf Out", again nods to the influence of minimalism, its monolithic groove sounding initially like the backing to an unheard melody. As it progresses, Iverson conjures up pianistic feats of ever-increasing complexity – with some lovely, rather Messiaenesque voicings en route – ending with a passage of player piano-like virtuosity. It's breathtaking and exhausting at the same time: this is a band that joyfully charts the extremes of the music. Again, a squelchy synth line nicely beefs up the texture.
The trio really gets its groove on with "I Want To Feel Good Pt. 2", a ridiculously catchy two-beat that still manages to confound and confuse with subtle rhythmic sleights of hand. "Victoria", a tribute to the late Paul Motian (1931-2011) – a tune that the great drummer recorded on his 1974 ECM album, Tribute – immediately installs itself in your heart.
Watch a clip about the making of Made Possible:
rating
Explore topics
Share this article