CD: Bedouine - Bird Songs of a Killjoy |

reviews, news & interviews
CD: Bedouine - Bird Songs of a Killjoy
CD: Bedouine - Bird Songs of a Killjoy
Timeless album of American folk from Syrian-born singer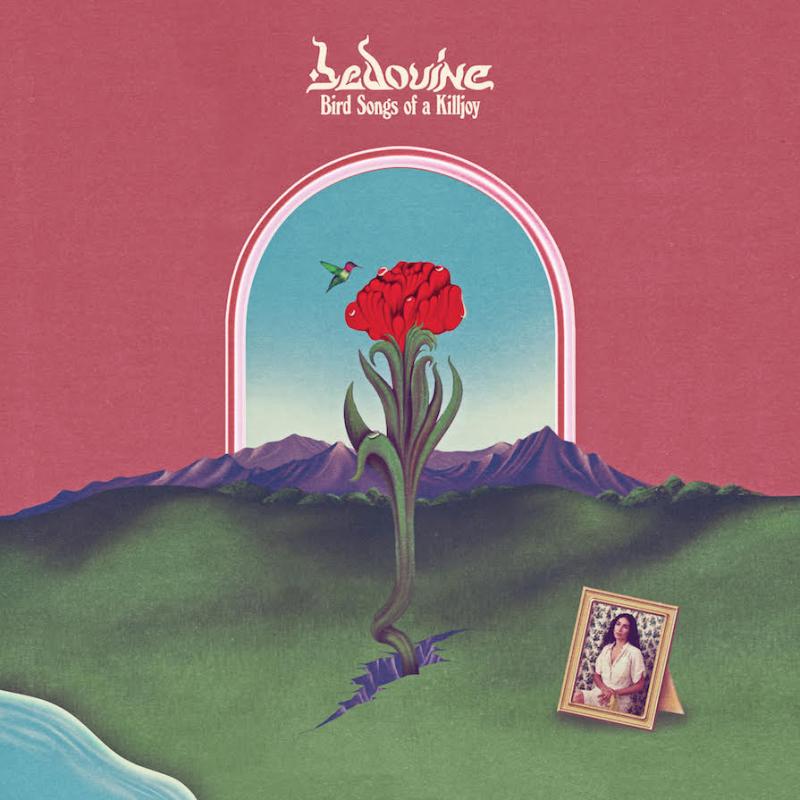 Bedouine is no killjoy, but there are plenty of birds on this album
With her timeless vocals and jazz-inflected folk melodies, it feels like a bit of Los Angeles songwriter Bedouine lives in the golden age of Hollywood.
It's a dichotomy she goes as far as to address on "Echo Park", a woozy Sunday morning wander through one of the city's more bohemian neighbourhoods whose melody - and observationally poetic lyrics - draw from the Joni Mitchell playbook. "I'll stay as long as I don't tire from the rising cost of coffee," she confesses. "The skyline's inching higher, but the sights are free."
Born in Aleppo, Syria, Azniv Korkejian has been a US resident since her family won the Green Card lottery when she was 10 years old - and yet, there's a low-key nomadic quality to Bird Songs of a Killjoy, her second album under her Bedouine alias. While Bedouine's songs are far from rootless, the album's meandering path speaks to a desire to explore both her internal world and the world around her through soft, summer-languid melodies which reprise throughout and re-emerge on short, hidden instrumental tracks. References to birds appear throughout: birds with clipped wings; birds beating their wings against their cages; hummingbirds in search of sweetness. There's also the irresistible connection to the name which Korkejian has chosen to record under, even if her music is rooted in the history of the land of her life (it's the expansive night skies of Kentucky, where she relocated on impulse and got her musical start, that get name-checked in the album's opening track, not those of Syria or Saudi) rather than her birth.
While Korkejian professes to be the "killjoy" of the album's title, you'll find little evidence of this in either her gentle vocals or sunny melodies. "Sunshine Sometimes" is pure Karen Carpenter in its delivery, with a nod to "Top of the World" both in melody and the cosy domesticity it invokes; while "When You're Gone" wraps up a simple love song in lush strings and jazzy undertones. Even "One More Time", its stripped back guitars and aching lyrics containing the closest this album gets to bitterness, is unapologetically lovely by the chorus, its luscious harmonies giving Korkejian the strength she needs to end a failing relationship.
Below: watch the video for "Echo Park" by Bedouine
There's a low-key nomadic quality to Bird Songs of a Killjoy
rating
Explore topics
Share this article