CD: Biscuithead & the Biscuit Badgers - Thought Porridge |

reviews, news & interviews
CD: Biscuithead & the Biscuit Badgers - Thought Porridge
CD: Biscuithead & the Biscuit Badgers - Thought Porridge
Long-awaited fourth album from playful Leeds four-piece
Wednesday, 27 November 2019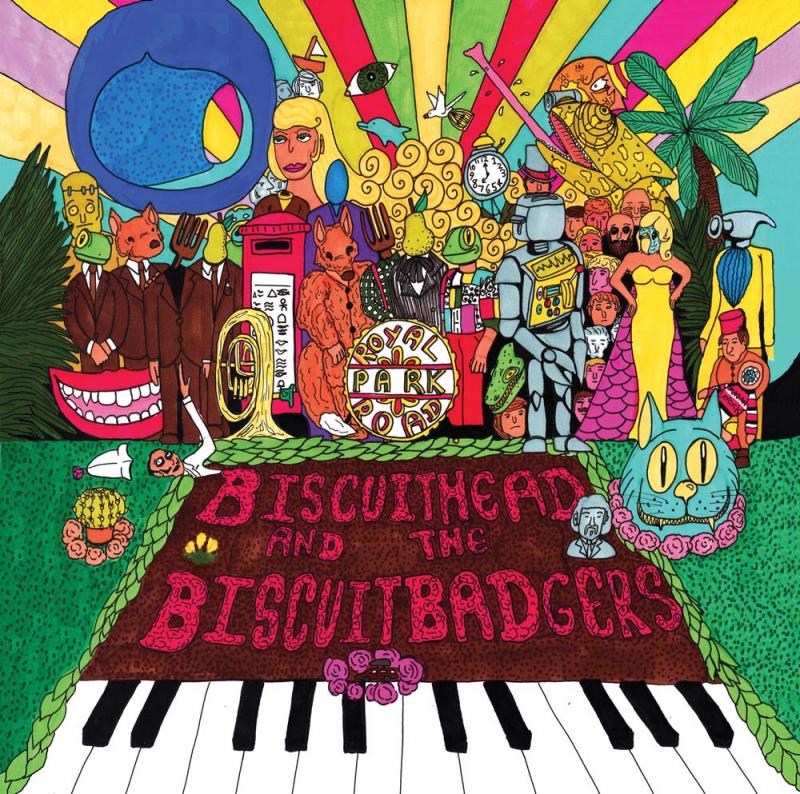 "Beyond thought, beyond reason, beyond Crewe": Biscuithead & the Biscuit Badgers
I was hooked after perusing Thought Porridge's track listing; who wouldn't want to hear songs with titles like "The British Cactus & Succulent Society" or "Mournful Colouring Book"? The latter is laugh-out-loud funny, its downbeat list of subjects including "a graph showing a downward trend in life expectancy/A tonsillectomy", jauntily intoned by lead vocalist Dean Murray against a parping brass backdrop. "A dropped ice cream, a forgotten dream," goes another line.
Murray's crisp delivery recalls Vivian Stanshall's late Sixties stint with the Bonzo Dog Doo Dah Band, and like the Bonzos, Leeds's Biscuithead and the Biscuit Badgers wear their quirkiness with pride. This is a genuinely amusing album: 40 minutes of immaculately crafted erudite froth.
Nothing's quite as catchy as "The Seaweed Under the Sofa" from the group's first collection, but there are gems here. "When We Were Bakers", a lament for an age before supermarkets cornered the bread trade, includes the couplet "A line of girls would swoon as we displayed our macaroons", and there's a sharply-observed Leeds take on "Penny Lane", though LS6's Royal Park Road is less salubrious ("… you're only ten yards from a rat… or a man in a flat cap…"). Brighton "chap hop" star Professor Elemental provides additional high-speed vocals on "Terrible and Edible".
Production wise, it feels like a step up from the Biscuitheads' three previous albums, the four members joined here by a brass trio and string quintet drawn from the Orchestra of Opera North. The arrangements, made collaboratively by the band, are beautifully done. George Martin would have approved. Otherwise, it's business as usual, a sequence of tuneful, likeably goofy numbers, smartly played. Buy the physical CD if possible: Murray's Sgt Pepper-referencing artwork is cool, and the band's lyrics stand up to repeated reading. Musically literate fans can even buy the Thought Porridge Songbook, replete with melody lines and ukulele chords.
This is 40 minutes of immaculately crafted erudite froth
rating
Share this article