CD: Bruno Heinen & Kristian Borring - Postcard to Bill Evans |

reviews, news & interviews
CD: Bruno Heinen & Kristian Borring - Postcard to Bill Evans
CD: Bruno Heinen & Kristian Borring - Postcard to Bill Evans
Stylish, polished, ethereal take on great pianist's little-covered oeuvre
Monday, 07 September 2015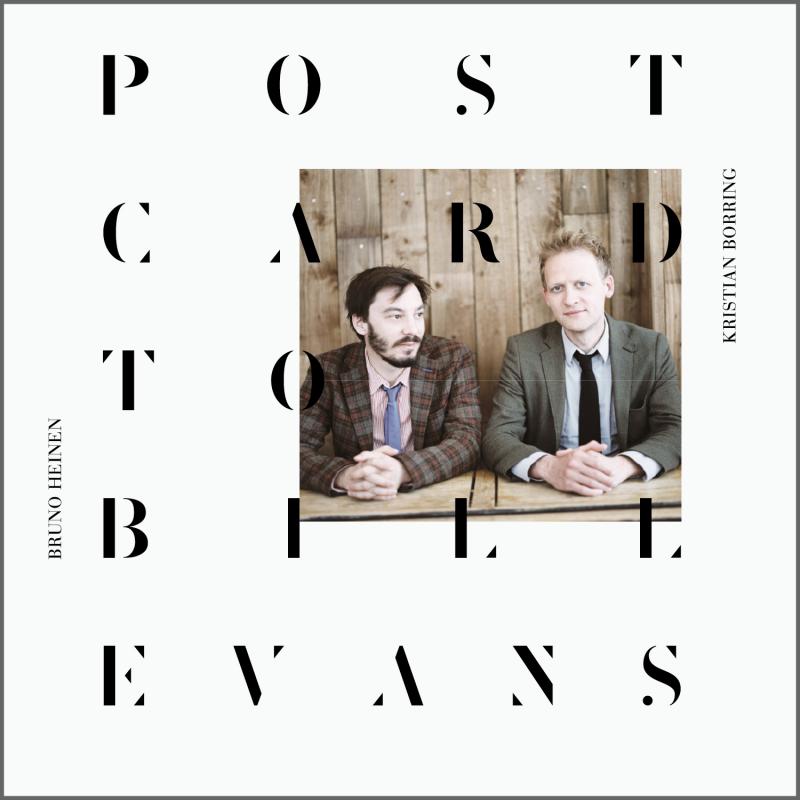 Does Bill Evans write back?
Jazz pianist Bill Evans was a titanic figure in jazz performance until addiction and death took him in 1980, his blend of strength and sensitivity unparalleled, while his collaborations with Miles Davis and Charles Mingus, among others, left epochal records. Yet Evans is covered much less frequently than his contemporaries, so this release by London jazz pianist Bruno Heinen and Danish guitarist Kristian Borring is a timely reminder of what we've been missing.
Heinen is best known for the intriguing album Tierkreis, which re-worked a 1974 piece of the same name written for 12 music boxes by German experimental composer Karlheinz Stockhausen. While that collection gave free rein to Heinen's conceptual flair, this one comes from the heart: it was a Bill Evans album that drew the classically-trained pianist into jazz.
The title track, the only original, is led by Borring's agile guitar, his tone poised beautifully between adventure and reflection, joined first tentatively, then with increasing harmonic tenacity, by Heinen. The clearest traces of guitarist Jim Hall, who accompanied Evans on two acclaimed 1960s albums, emerge here in Borring's delicate, playful phrasing. The interaction between players is sumptuous throughout, with a profound sense of mutual harmonic understanding and a series of absorbing duels.
Most of the rest are Evans favourites: "34 Skidoo", here sounding more silky and ethereal than the original, and "Peri's Scope", full of Evans' band's quizzical energy, with a purer sound, are typical of this duo's approach. Heinen's Steinway and Borring's guitar have a polished resonance that creates beautiful, transparent pools of sound in which the audience can float, or sink. Sometimes, with both players pealing together it can sound a bit too bright, the lack of earthy timbres felt, but it suits their contemplative take on Evans. Live, there are more originals in the repertoire, and their inclusion here could have created a sense of dialogue with Evans, but as a tribute to him, this is distinctive, absorbing and stylish.
Heinen's Steinway and Borring's guitar create transparent pools of sound in which the audience can float, or sink
rating
Share this article