CD: Celine Dion - Courage |

reviews, news & interviews
CD: Celine Dion - Courage
CD: Celine Dion - Courage
Moments of recovery and resilience on diva's new album
Thursday, 14 November 2019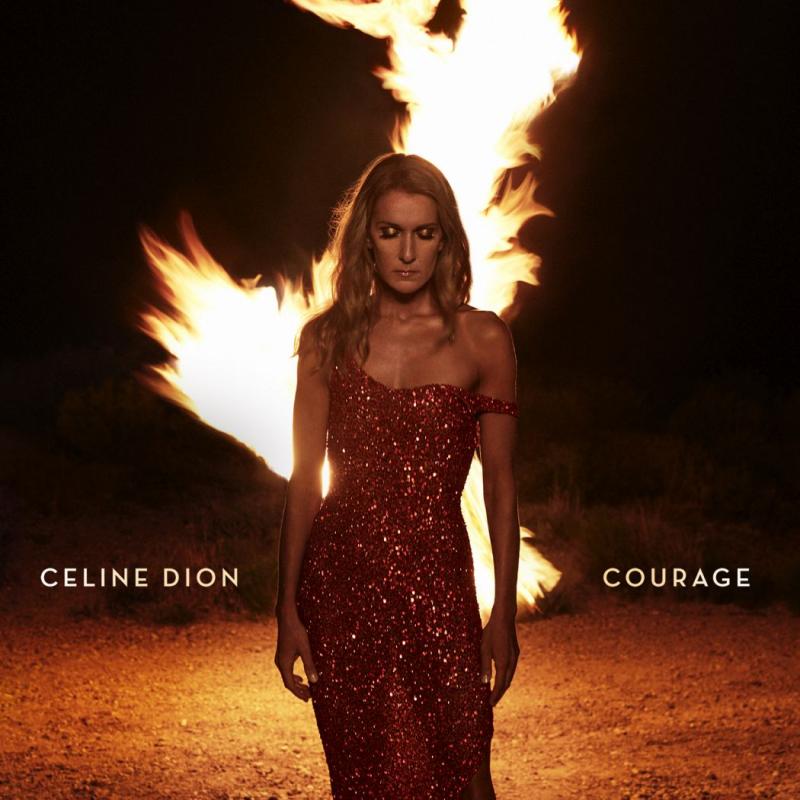 Epic elongated chorus notes - and a few surprises - on Celine's Courage
Of 2019's pop culture phenomena, the critical reappraisal of Céline Dion as an international treasure is one of the most delightful. It's been six years since the Quebecois singer last released an English language album, a period in which she closed out 16 years of Las Vegas residencies, soundtracked both Disney and Deadpool and, most importantly, mourned her husband, René and brother, Daniel. Those losses unsurprisingly colour much of Courage, which across an expansive track listing features plenty of moments of recovery and resilience. And even, tentatively, hints at new happiness.
Opening track "Flying On My Own" - which she performed on her final night in Vegas - hints at a new-found boldness, with its EDM-inspired production and the sort of epic elongated chorus note Dion is famed for. On slinky kiss-off "Lovers Never Die" she pouts her way through the decidedly un-Céline "it's obvious that you're full of it" while the glorious drama of her delivery, coupled with a killer string section, elevates the David Guetta/Sia-penned "Lying Down" beyond empowerment-by-numbers. Then there's "Nobody's Watching", which opens with a jarring line about political correctness but concludes with the utterly charming image of Céline My Actual Heart Will Go On Dion battling 'always on' social media culture by singing into a hairbrush microphone and partying "like a Belieber".
Running to 20 tracks in its deluxe form and crediting over 40 named songwriters, it's unsurprising that the album drags in places: generic pop-rock strummer "The Chase" is wasted on lungs as legendary as Céline's while "Baby", which features writing credits from Sia and Maureen McDonald, co-writer of Miley Cyrus' "Wrecking Ball", could be anybody's. Its high points come when Céline gets to do what Céline does best: open her lungs and pour out her soul on the stripped back title track, gospel-infused "Look At Us Now" and piano power ballads "Falling In Love Again" and "I Will Be Stronger". As the music swells cinematically, and she hits those top notes, you'll remember why you fell in love.
Below: hear "Courage" by Céline Dion
Its high points come when Céline gets to do what Céline does best: open her lungs and pour out her soul
rating
Share this article