CD: Cunning Folk - A Casual Invocation |

reviews, news & interviews
CD: Cunning Folk - A Casual Invocation
CD: Cunning Folk - A Casual Invocation
Thrilling album of spells, hexes and the great god Pan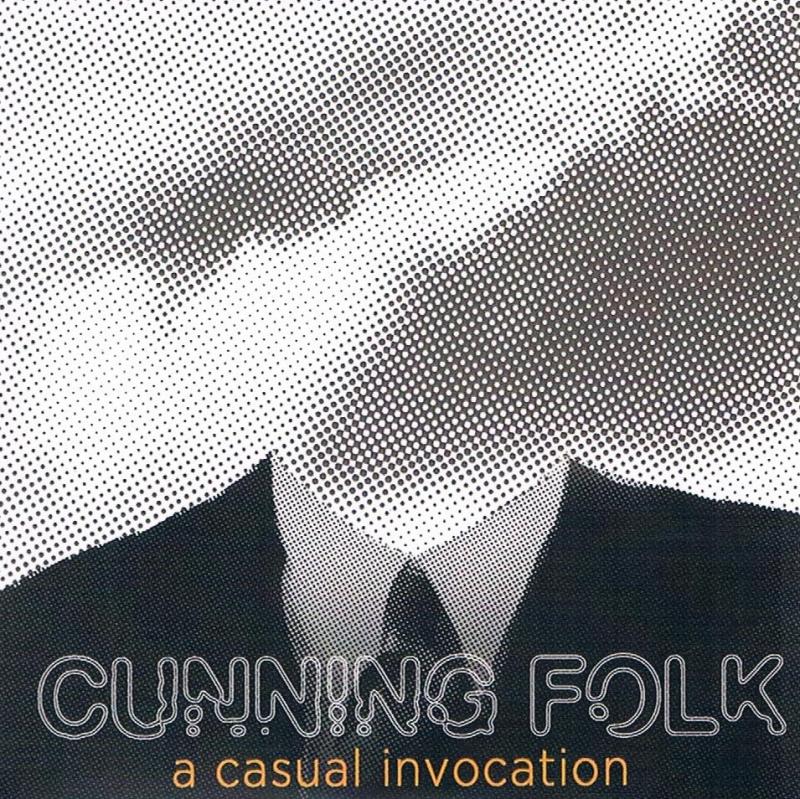 Celebrating the spirit world of magic and ritual
As this review goes live on the internet – an invisible medium even more pervasive than coronavirus – we've just enjoyed All Hallow's Eve with not only a Blue Moon but October's Hunter's Moon, too, gazing down upon us from the constellation of Taurus, while today is All Souls' Day, when the spirits of the dead are abroad and life is celebrated and decorated with skulls and skeletons.
As winter approaches, this astro-cosmic emanation of the spirit world of magic and ritual – like the internet or
Covid-19
, another invisible medium – is celebrated and enacted in Cunning Folk's arresting new album,
A Casual Invocation
.
George Hoyle aka Cunning Folk is a folklorist, storyteller, folk artist, magical ritualist, a former member of Gay Dad and Circulus, and bassist with London folk band Stick in the Wheel, as well as the guiding force behind the Bermondsey Folk Festival and the South East London Folklore Society. His latest album, mixing electronica with a powerful rhythm section and his own guitar work, is very different to his recent acoustic albums, 2018's Constant Companion and 2017's Ritual Land, Uncommon Ground. Sonically, it's closer to the likes of German Kosmische legends Can or Popol Vuh than it is to conventional acoustic folk, with Hoyle on bass and guitars, supported by drummer Sam Kelly and keyboardist Olly Parfitt (both former Circulus members) and Norfolk singer Gemma Khawaja.
It's a powerful, incantatory set that mixes folk with techno, psychedelia with slide guitar, and is stuffed with melodic pop hooks aplenty. It begins with "Traveller Hide Your Soul", drawing on the uneasy relationship between "source" singers and their collectors and interpreters – usually from a different, "higher" social class. It's a song that raises plenty of questions regarding that source-collector relationship, while at the same time acting as a protective hex for source singers far and wide – they'll need it.
It's followed by the gliding, liminal balladry of "We Are the Harvest", a song drawing on corn dolly lore underlaid by beautifully filigreed electronica. "Pan to Artemis" is a heavy, psychedelic, mind-warping setting of one of Aleister Crowley's poems fusing the god of the wild with the goddess of the hunt. "Goddess" is upbeat pop with a memorable hook for its chorus of adoration and supplication, while the title track is spooky, liminal, synth-haunted, with a magical knot of a bassline. "Witches" tells of the Witch of Wapping, the cunning woman Joan Peterson, hanged on the triple tree at Tyburn in 1652 for allegedly casting the evil eye on a baker who had refused to pay her for her healing services. But the biggest and best is saved until last – the 17-minute epic freak-out of "A Song of High and Low Magic", which begins with the hard-struck steel strings of Hoyle's acoustic guitar, before Kelly's drums weigh in alongside gloopy keyboards and heavy bass, coalescing into one huge rhythmic, writhing entity, which is there to carry you up, up and away. Go with it – don't look down.
It's a powerful, incantatory set stuffed with melodic pop hooks aplenty
rating
Explore topics
Share this article