CD: Kamasi Washington - Heaven and Earth |

reviews, news & interviews
CD: Kamasi Washington - Heaven and Earth
CD: Kamasi Washington - Heaven and Earth
Uplifting, expansive spiritual jazz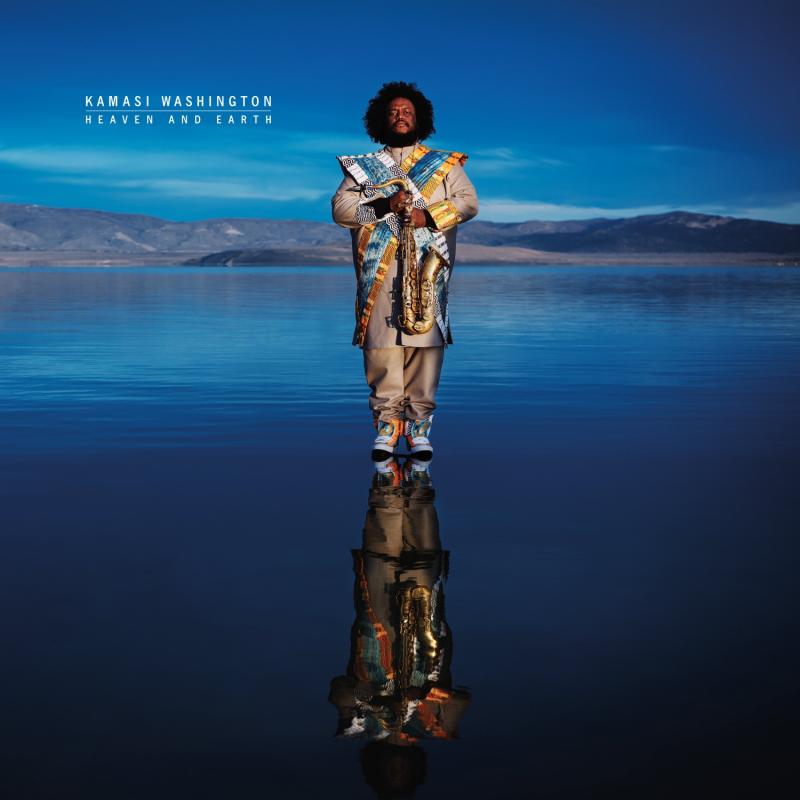 Kamasi Washington takes on the universe
It would always be difficult to follow The Epic, the 2015 release which turned LA saxophonist Kamasi Washington from leader of the local scene to international star. So this musical and spiritual journey lifts off into the heavens, the 16 pieces divided equally into firstly Earth - the external world perceived by Kamasi - then Heaven, which Kamasi describes as the world he sees inwardly.
He's always been in the West Coast spiritual jazz tradition, though this time the mood, in places, is positively hymnal. The music's passion, energy and momentum is irresistible, even in the more blancmangey passages. I defy even the hardest-headed listener not to be swept along by "Song For the Fallen" or "Will You Sing", for example. There are a couple of pieces which can't transcend their sentimentality: "The Space Travelers Lullaby", the opening track on Heaven, sounds like Frederick Delius on a mild acid trip. Consistently the most successful tracks are those which exploit the individual skills of that musical community to add counter-balancing texture and detail to the uplifting main theme. "Street Fighter Mas", for example, has exhilarating textures of squelching synth that complement the flights of vocal fancy. Listen carefully to a detailed reproduction and the individual virtuosity, from Cameron Graves, Dontae Winslow and Brandon Coleman, in particular, is deeply impressive.
That sense of musical community and ensemble is almost as striking as the spirituality. The credits list is a who's who of the West Coast scene (Washington included both his band, The Next Step, and many members of the long-established collective The West Coast Get Down). Just because you can hire every jazz musician in LA, you shouldn't necessarily - yet there's a wonderful grandeur about a project on this scale. When was the last time a jazz album included seven violas?
It's also an ambitious project personally. Kamasi has composed most, and arranged and produced all of the 150 minutes of music included here. Sure, this doesn't really need to be so long. But going beyond is what it's all about. Real Kamasi fans relish the pilgrimage to the independent record store. The strain of hauling the four-LP set home will be scored, proudly, in their back muscles, for months. The first wave of spiritual jazz arose in honour of the ideals of the civil rights movement. The extraordinary momentum of Kamasi Washington's career suggests a widespread longing for a return of that collective yearning for peace and truth.
When was the last time a jazz album included seven violas?
rating
Share this article