CD: Kandace Springs - Indigo |

reviews, news & interviews
CD: Kandace Springs - Indigo
CD: Kandace Springs - Indigo
A nice voice in search of an artistic vision
Wednesday, 05 September 2018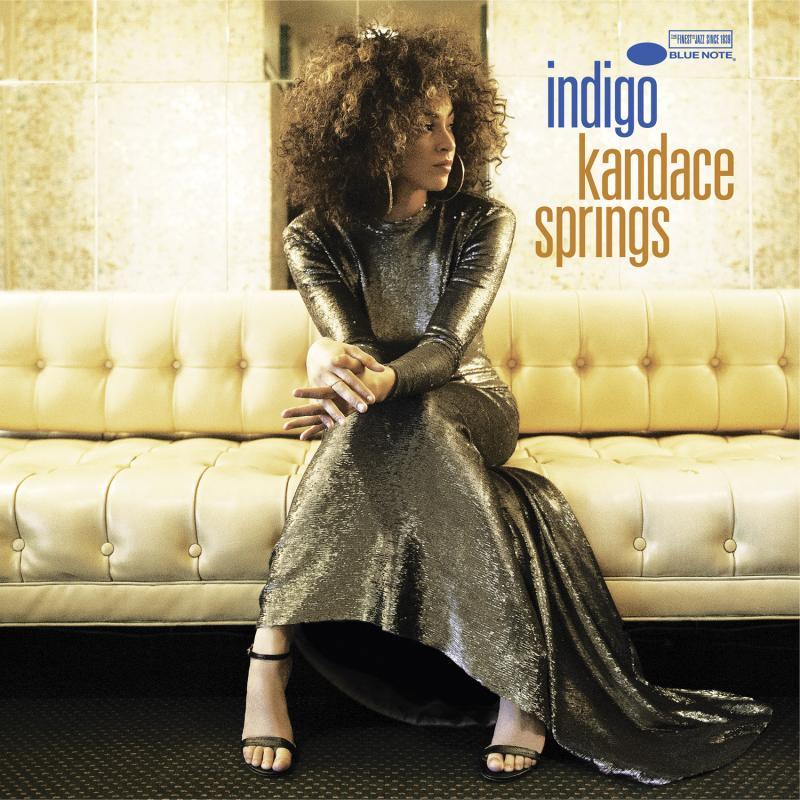 Kandace Springs: the future, once
Back in 2014, Kandace Springs was the upcoming star of modern soul, mentored by Prince: she closed his 30th anniversary Purple Rain concert. Then, with her first album Soul Eyes, she was heralded as an important jazz vocalist.
The release talks of
Indigo
as "marrying all the different things". It's what the rest of us call a mishmash.
These songs are an eclectic assortment of covers, alongside a handful of originals composed with her long-standing production team Evan Rogers and Carl Sturken. There's no doubting the potential of her vocal talent. Her timbre is warm, her phrasing and articulation expressive. She is a limited but (in the right context) effective pianist, and the arrangements sound very slick, sometimes fun. And yet, as a musical statement, it's disappointing: less than the sum of its parts, it's a kind of sampler of the more popular branches of contemporary music, adapted somewhat anodynely.
There's modern soul ("Breakdown") and R&B with string accompaniment ("Fix Me"), apparently inspired by Chopin (less said about the Chopin the better). Gabriel Garzón-Montano's "Six Eight" is eerie and stripped back, with some winsome percussion. There's mild funk ("People Make the World Go Round"), mild jazz ("Unsophisticated"), a wannabe Bond theme ("Love Sucks"), an atmospheric guitar ballad ("Black Orchid"), and a yearning torch song, "The First Time I Ever Saw Your Face". They're all perfectly pleasant.
With its earwormly, lukewarmly polyglot stylings, this collection often reminded me of Ed Sheeran
Springs, not yet 30, sounds very much like a singer who's yet to find her own voice. Being signed to Blue Note for the first full release, before she had time to put down deep artistic roots, may not have been the good fortune it once seemed. With its earwormly, lukewarmly polyglot stylings, this collection often reminded me of Ed Sheeran. It can't help sound like the music of a not untalented, expensively equipped marketing committee, which knows what lots of people like, but not how to knit those strands into a single coherent musical expression. It will only offend the fastidious purist; more problematically, it's difficult to imagine anyone, apart perhaps from those responsible for programming all-purpose dinner party music, raving about this.
It's what the rest of us call a mishmash
rating
Explore topics
Share this article