CD: Kim Wilde - Wilde Winter Songbook (Deluxe) |

reviews, news & interviews
CD: Kim Wilde - Wilde Winter Songbook (Deluxe)
CD: Kim Wilde - Wilde Winter Songbook (Deluxe)
As comforting and predictable as mince pies
Wednesday, 16 December 2015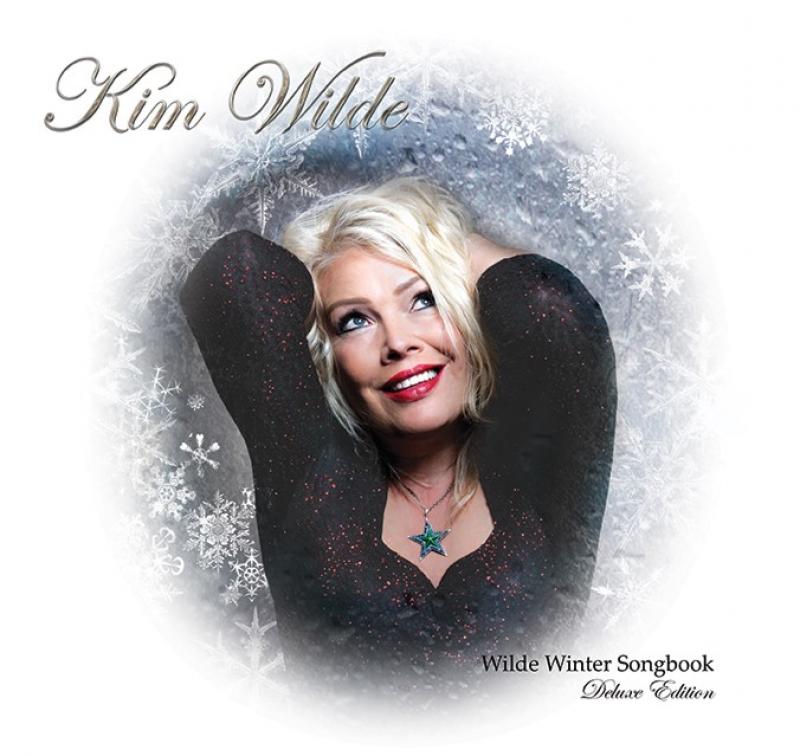 Kim Wilde - a cosy Christmas
As many colleagues have remarked over the past week, Christmas is that time of the year when, musically speaking, all bets are off. Whilst some prefer the season's more artsy offerings, personally, I still enjoy the soothing and traditional. Which is why, as the wine is mulling and fire crackling, I may well be tempted to dip into the Wilde Winter Songbook: this new deluxe edition is a big soft hug of festive classics and Wilde originals.
Proceedings start with a rousing duet of "Winter Wonderland", featuring Rick Astley having a decent stab at some old time crooning. The album, however, is not all tinsel. Some (slightly) less obvious choices follow. Most notable amongst them is Kim's treatment of Fleet Foxes' "White Winter Hymnal" which fans of folk-rock will know is a lot darker than it sounds. Kim and Marty Wilde's version, though, allows the lush harmonies to obscure the lyrical imagery and the overall effect is, appropriately, distinctly cosy.
The deluxe set also adds four original compositions to the original six. For the most part, Kim's tunes are soft and likeable. "Hope", "One", "New Life" and "Song for Beryl" may be a little sombre and reflective, but, being placed where they are they break up the mood nicely. And when you've tired of being mellow, there's "Hey Mr Snowman" which sees Kim's niece Scarlett joins her for some Andrews Sisters' style fun.
It segues perfectly into "Rocking Around the Christmas Tree" where Nik Kershaw reprises the role Mel Smith took some years back. This – the fun stuff – is, of course, what people will really buy this album for, and with good reason. If you're in the market for wholesome yet cheeky festive delights, you're certainly going to enjoy getting stuck into "Let It Snow". Or, indeed, my favourite – Kim's stripped-down version of "Last Christmas".
Overleaf: Kim Wilde and Rick Astley sing "Winter Wonderland"
A big soft hug of festive classics and Wilde originals
rating
Share this article