CD: Old 97's - Most Messed Up |

reviews, news & interviews
CD: Old 97's - Most Messed Up
CD: Old 97's - Most Messed Up
Boredom and excess as Texan alt-country rockers celebrate 20 years together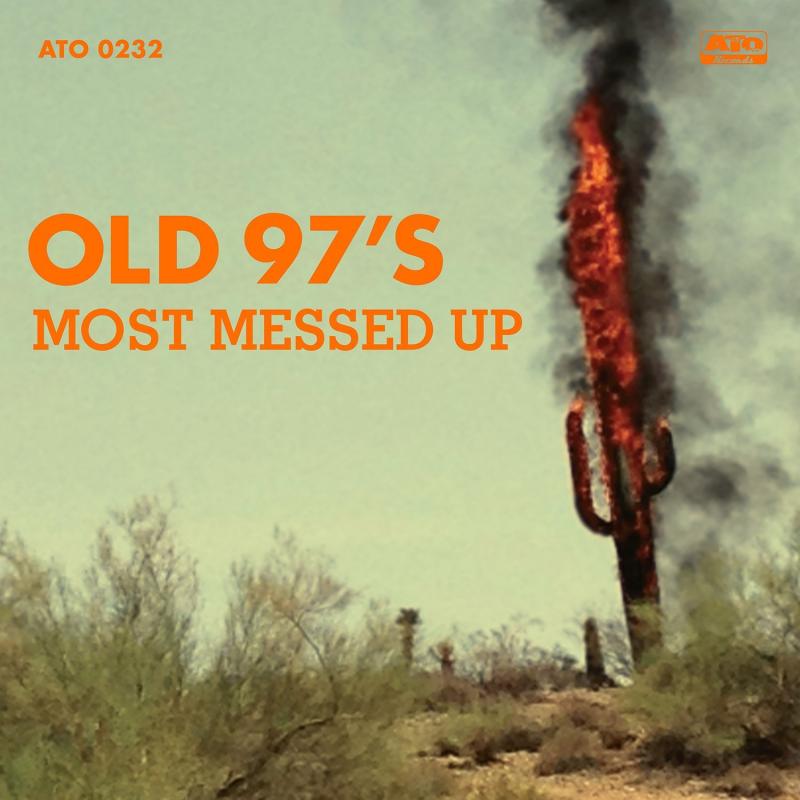 Old 97's compete for Most Messed Up on their 10th full-length
It feels as if the life-on-the-road song has become a rite of passage for those rock bands that manage to clock up enough years together, but after 20 years in the business Texan alt-country rockers Old 97's probably have more of a claim to it than most. Clocking in at just under six minutes, "Longer Than You've Been Alive" is one of the best examples of the genre, regardless of its titular accuracy. It's a meandering, tongue-in-cheek portrait of the rock star excesses, but also the tedium, that comes with life in a moderately successful touring band. As frontman Rhett Miller reminisces, most of the shows were "a triumph of rock … although some nights I might have been checking the clock".
It's no spoiler to note that much of what gets you through those nights is alcohol; love songs to which ("Let's Get Drunk and Get It On", "This Is The Ballad", "Wheels Off") feature prominently across the album. It's hard to tell how much of Miller's songwriting is autobiographical: his candid and often witty lyrics have enough of a ring of truth to them to invest the listener emotionally, but as a lifestyle it's a killer. It's appropriate, then, that Tommy Stinson - whose Replacements are surely in with a shout at the "most messed up" of the album's title - shows up on a few tracks.
Curiously, it's "Wasted" - a simple, three minute pop-rocker - that provides some of the album's deepest moments; pairing lines like "I'll circle round the edge of the big black void but I don't wanna live down there" with a ridiculously jaunty melody. It's a trick that bassist and occasional songwriter Murry Hammond duplicates on his contribution to the album: "The Ex of All You See" is tragic as poetry, jolly as a rock song. But that's Old 97's for you: old enough to know better, daft enough to sing songs about getting drunk on whiskey and "doing it all night long" on an album their kids will probably listen to. Frankly, they deserve another 20 years of it.
Overleaf: watch the video for "Let's Get Drunk and Get It On"
It's no spoiler to note that much of what gets you through those nights is alcohol
rating
Share this article