CD: Regina Spektor - Remember Us To Life |

reviews, news & interviews
CD: Regina Spektor - Remember Us To Life
CD: Regina Spektor - Remember Us To Life
An album as captivating as it is eccentric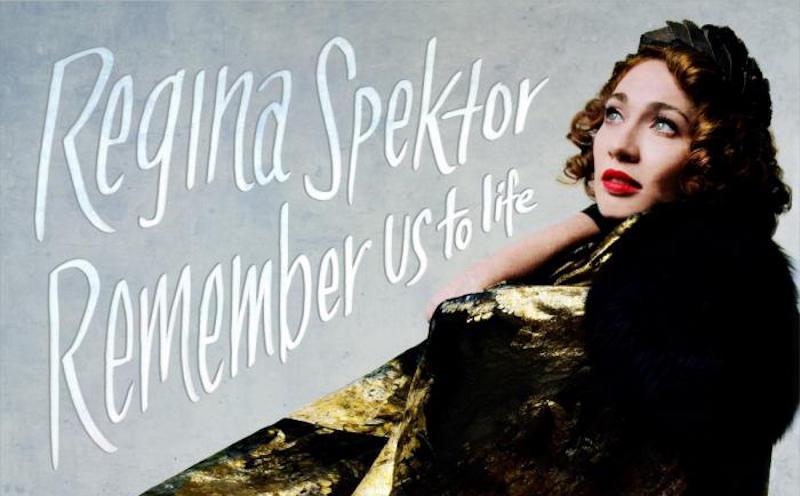 A musician, not a pop star: Regina Spektor
Regina Spector's eclectic seventh album Remember Us To Life shows the Russian-born singer-songwriter's brilliant knack for storytelling. Her style is stream of consciousness, melodic musings in poetic form which avoid extreme emotion in favour of intelligent observations and personal-political musings.
The series of songs are partly character stories and partly existential reveries. "Bleeding Heart" is a nostalgic pop track about teen awkwardness with a synthy sound that descends into rock at the flick of a switch; "Older And Taller" simply a ditty about someone returning from the past (until they leave again) with a quirkily crafted chorus ("Enjoy your youth/Sounds like a threat/But I will anyway") that veers from the expected course. "Black and White" is a slow simply ballad and "Tornadoland" an experimental poem about the thought processes of the human mind. "The Visit" details the transient, contemplative moments in life.
"Small Bill$" is perhaps the most mainstream pop offering with an R&B flavour and a spoken word element that speeds up to rap, and a melodic "la la la la" chorus. But there is a Soviet flavour with allusions to poets in alleyways coughing up blood, red dreams and bears in winter. "The Trapper and the Furrier" is full of foreboding messages about capitalism: "a strange, strange world we live in/Where the good are damned and the wicked forgiven / Those who don't have lose, those who got get given." And again in "Sellers of Flowers" which is so reminiscent of musical theatre you half half expect Jean Valjean to bust in with a booming harmony.
But where the pop is present, there is classical too. "The Light" is a layered, ascending choral work and "Obsolete" could be a standalone classical piano piece. Much has been said about the division between Spektor's dabbling with the mainstream and her more unconventional offerings. Just when you think you might grasp some sort of sure footing, there is subversion. But that's because she's not a pop star, she's a musician.
The series of songs are partly character stories and partly existential reveries
rating
Explore topics
Share this article