CD: The Saturdays - Living for the Weekend |

reviews, news & interviews
CD: The Saturdays - Living for the Weekend
CD: The Saturdays - Living for the Weekend
Most polished effort to date from the yummy mummy collective
Saturday, 19 October 2013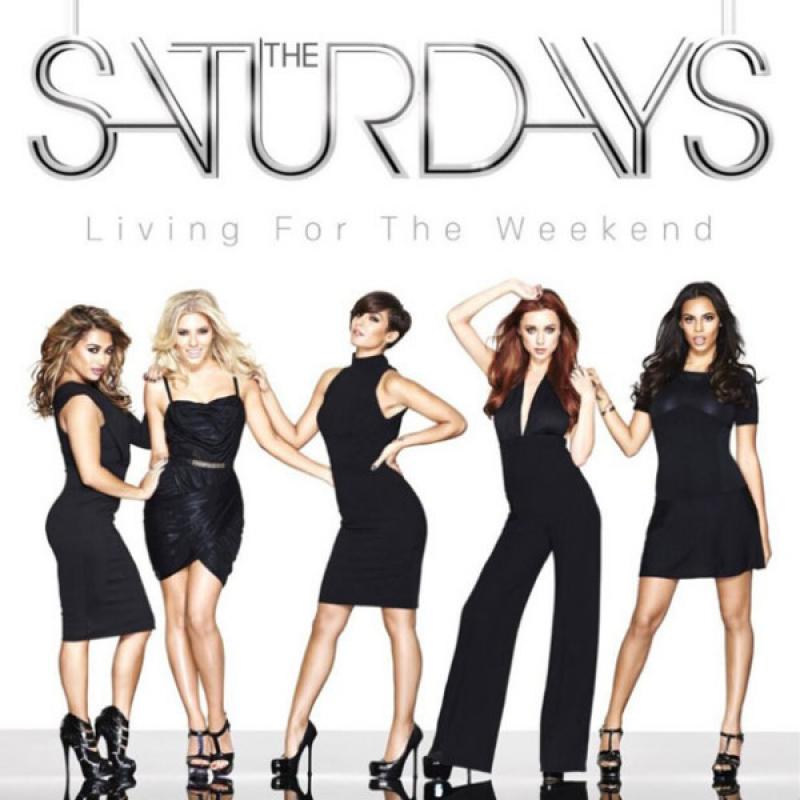 The Saturdays: presumably not alive the other five days of the week.
It's official. The Saturdays are the nation's number one girl group. Well, these days they're more of a yummy mummy collective, with two of their members having recently popped out sprogs. Since Girls Aloud bowed out last year amid the usual round of back-stabbing and bitch fighting, this overly made-up fivesome have elbowed their way to the top of the charts.
With Little Mix battling to overcome both second album syndrome and the X Factor curse, The Saturdays have little competition. No longer a cheap alternative to the glossier girl groups, their sound and style has matured since they first burst onto the scene in 2008.

Living for the Weekend (see what they did there?) is their fourth studio offering, and their most polished production to date. After finally popping their number one cherry back in March, after an impressive 11 near misses, with the Sean Paul reggae pop collaboration "What About Us", the ladies appear to be on a roll.

All the boxes of pop superstardom are currently ticked – they've landed the reality show, racked up a ridiculously inflated number of Twitter followers and secured pole position in MailOnline's "sidebar of shame". As a result, their label have invested heavily in this album, bringing in big name producers such as Rodney "Darkchild" Jerkins who has scored hits for the likes of Destiny's Child and Whitney Houston. The result is the R&B-tinged "Lease My Love" – a dance-pop stomper that was originally written for Rihanna. While its tribal beats and vocoded harmonies jar slightly with the rest of the album's sunshine pop sound, it's a fresh direction for the group and one they would be wise to explore further in 2014.

Elsewhere, the next single "Disco" Love is more familiar territory – unadulterated fun pop with cringesome lyrics such as "It's never winter when it's Donna Summer all year long". Disco fans take note. While their production values have gone up, their word play skills, or lack therof, have reached a new low (see the album title). In a similar vein is the irritatingly catchy "Gentlemen" with its half rapped/half sung vocals and fierce electro beats. The coded sexual imagery is bound to raise a smile from even the most hardened of cynics. "I let you taste my rainbow, you could at least be faithful", warbles Vanessa (one of the ones without either baby or bump).

Will The Saturdays manage to definitively fill the Girls Aloud-shaped hole in our pop lives? Only time will tell, but this album certainly gives them a fighting chance.