CD: Simon Thacker's Ritmata - Tàradh |

reviews, news & interviews
CD: Simon Thacker's Ritmata - Tàradh
CD: Simon Thacker's Ritmata - Tàradh
Primal compositions containing moments of beauty and drama
Saturday, 23 November 2019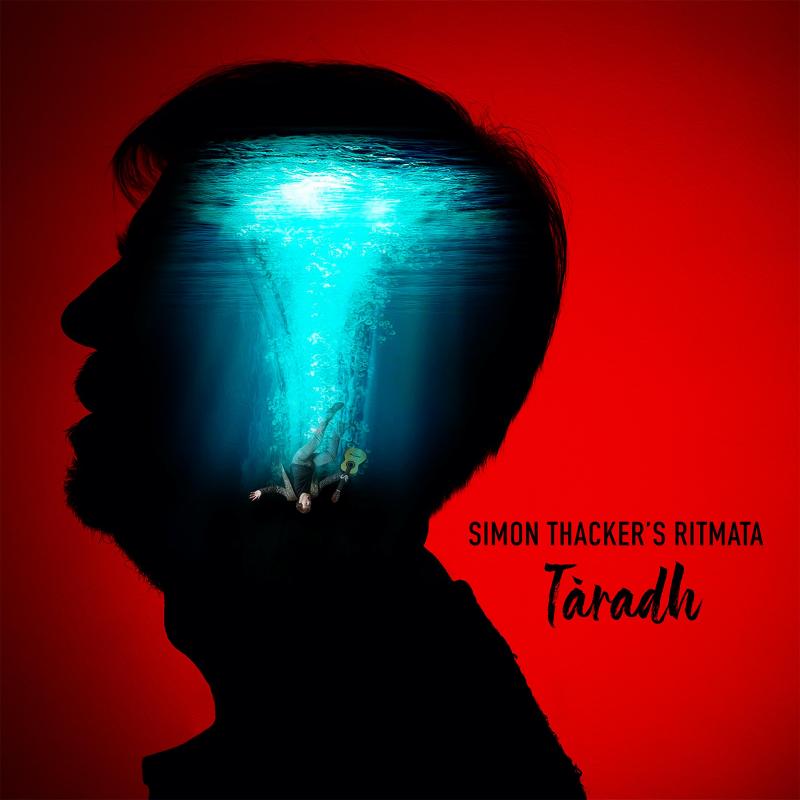 Following the muse to the last: Simon Thacker's Ritmata
Composer, classical guitarist and ensemble leader Simon Thacker has spent the past decade immersed in distinct musical cultures; from the reinterpretations and reimaginings of the musical traditions of eastern Europe and the Roma people that underpin his Songs of the Roma trio, to his collaborative work with musicians from across the Indian subcontinent under the ever-expanding Svara-Kanti name.
Simon Thacker's Ritmata is a back-to-basics of sorts: the first album from Thacker's original musical ensemble,
Táradh
is a collection of mostly original compositions which draw inspiration from Native American history, flamenco, Roman mythology, Indian philosophy and that particular alchemy which rises from improvisational musicians in small rooms.
Album opener "Asuramaya" ("demoniacal magic" in Sanskrit) begins with a sustained moment of anticipation, taking a good minute and a half to build before a main theme emerges. Thacker's classical guitar and Paul Harrison's piano both complement and duel with each other, ominous bass preventing the listener from becoming too comfortable. "Honour The Treaties" gives lead roles to Andrew Robb on double bass and Stu Brown on drums, a through line inspired by Native American pow wow drums and discordant piano giving voice to righteous rage.
Tàradh is a term from Gaelic witchcraft which loosely translates to the portentous sound created by a person's shadow in the place that they wish themselves to be. It's a term that resonates for Thacker, who describes these particular compositions as springing from his mind or his fingers unbidden. Sometimes they challenge or unsettle, demanding active listening, but sometimes they are quite lovely: there's the richness and romanticism that open "Aurora Consurgens", where feather-light classical guitar gives way to a primordial soup of improvisational alchemy; the glorious bridge of reimagined 13th century hymn "Des Oge Mais"; and "Muero Yo De Amor" ("I Die of Love"), the only vocal piece on the album, featuring Spanish cantaora Ángeles Toledano. "Quadriga in 5", the audacious 10-minute suite that closes the album, finds Thacker following his muse to its last, wrangling Moroccan-inspired minor chords from his guitar while bass and piano hurtle towards oblivion.
Sometimes they challenge or unsettle, demanding active listening
rating
Share this article