CD: Snowpoet - Thought You Knew |

reviews, news & interviews
CD: Snowpoet - Thought You Knew
CD: Snowpoet - Thought You Knew
The London group's restrained melodicism packs an intense depth of feeling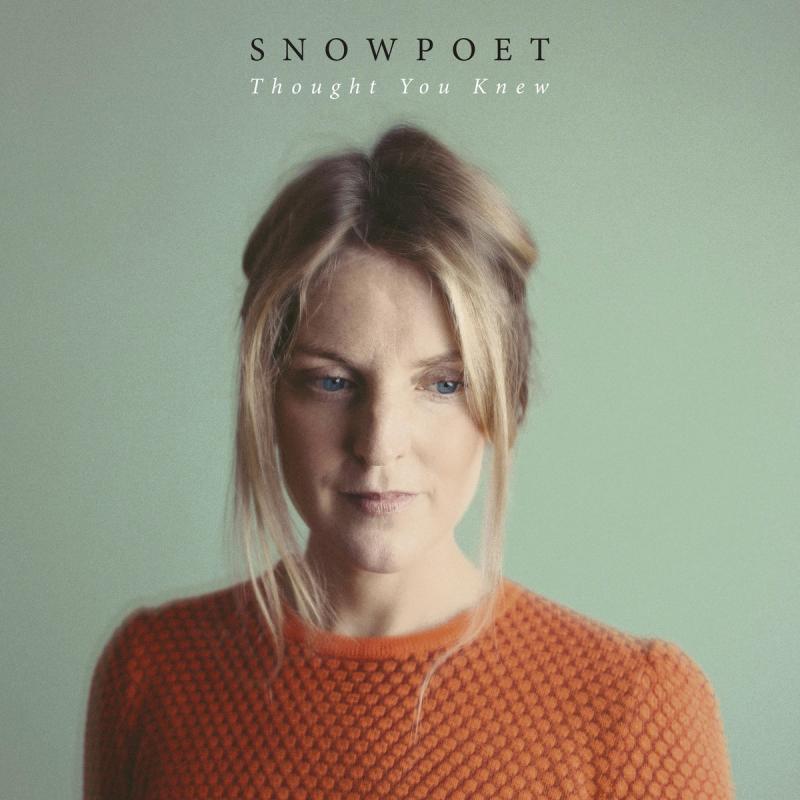 A beautiful statement of the heart: Snowpoet
While some albums cram in more fillers than a Christmas stocking, Thought You Knew, the second recording from the London-based group led by the 2016 Jazz FM Vocalist of the Year Lauren Kinsella and multi-instrumentalist Chris Hyson, is all about restraint and depth of feeling.
"The Therapist" ushers you gently into the album's delicate sound-world, underpinned by guitarist Nick Costley-White's rippling chordal work. "Under the Tree" acts like an instrumental postscript – a dancing, minimalist contrapuntal web which skilfully interweaves layers of percussion, acoustic guitar and sumptuous synth washes.
"Water Baby" begins with icy string tremolandos courtesy of violinist Alice Zawadzki and cellist Francesca Ter-Berg before settling into a gentle cradle song rhythm. Pre-recorded sounds of birds, snippets of speech and someone taking a walk call to mind John Cage's Roaratorio, an Irish circus on Finnegans Wake.
With a larger textural palette and slightly harder edge, "Love Again" features seraphic layered vocals from Kinsella and some great, in-the-pocket playing by Hyson, Costley-White, pianist Matthew Robinson, drummer Dave Hamblett and saxist Josh Arcoleo.Two contrasting covers form the album's centrepiece, the a cappella delight of Gillian Welch's "Dear Someone" followed by Emiliana Torrini's doleful, string-laden "Snow".
In terms of telling detail, the album reaches its acme with "Pixel", in which a constant vibration between major and minor is finally resolved in a pristine, glowing C major, while the stream-of-consciousness "It's Already Better Than OK" contains a nod to Samuel Beckett's Worstward Ho ("I'm constantly failing but I'm failing better") and, by its very title, a poignant look back to the final line of the album opener ("I spoke to myself and I told her it's going to be OK").
An album that evokes memory, loss, hope and more, and one that never fails to leave its alluring melodic mark, Thought You Knew is a beautiful statement of the heart.
Overleaf: Watch a clip of 'The Therapist'
In 'Pixel', a constant vibration between major and minor is finally resolved in a pristine, glowing C major
rating
Explore topics
Share this article