Reissue CDs Weekly: Carole King, Abba, Sheena Easton |

reviews, news & interviews
Reissue CDs Weekly: Carole King, Abba, Sheena Easton
Reissue CDs Weekly: Carole King, Abba, Sheena Easton
What could have been the legendary songwriter's debut, the Swedish popsters' swansong and the Pop Idol blueprint
Carole King in 2012: over 50 years of songwriting celebrated on 'The Legendary Demos'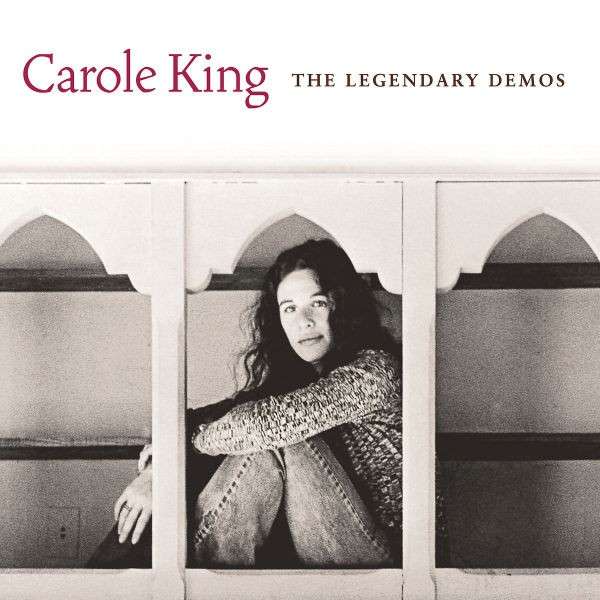 Carole King: The Legendary Demos
Lisa-Marie Ferla
For one whose appreciation of Carole King, the songwriter, has never truly been distinguishable from her appreciation of Carole King, the performer, a listen to the treasure trove that is The Legendary Demos is a curious exercise indeed. Perhaps it's the presence on this collection of early cuts of six tracks that would later appear on Tapestry, King's 1971 breakthrough in her own right, but even with the knowledge that many of these recordings were put together as showcases to be pitched to other artists, it is hard to dissociate them from a voice that already seems confident, self-possessed, at such an early stage in the singer-songwriter's career.
Opening the collection is a full-band recording of "Pleasant Valley Sunday" which manages to reduce what would become The Monkees' 1967 number three hit to a nursery rhyme. The lyrics, penned by then-husband and writing partner Gerry Goffin, become a biting critique of cookie-cutter suburbia as fall from King's lips with poise, maturity and not a little cynicism.
While some of these songs are, of course, demos in the traditional sense of the word - stripped-back renditions of songs better recognised with the added gloss and polish of later professional releases - they are no less charming for it. One of Tapestry's more soulful cuts, "Way Over Yonder", is elevated by the power of King's gospel-tinged vocal to something holy. Wthout any production flair, it is possibly the most intimate performance here. The oldest performance here is a 1961 take of "Take Good Care of My Baby", made famous by Bobby Vee. Like "Way Over Yonder", it is also a simple piano-and-vocal performance, but so playful in its youthful heartbreak that it could not sound more different.
Each track oozes sensuous potential, from a richly resigned "So Goes Love" to "Like Little Children", with its petulant horns and assured vocal performance. Together they create the equivalent of the magnificent debut a 20-something Carole King never recorded - and for that we should be thankful.
Abba : The Visitors Deluxe Edition
Kieron Tyler
Abba's final album, 1981's The Visitors, is not their best, but it is their most interesting, pointing to where Björn Ulvaeus and Benny Andersson would go next. It was created in difficult circumstances: Andersson and Anni-Frid Lyngstad divorced as the recording sessions began. It wasn't known at the time, but the end of Abba was inevitable in the wake of its release. The Visitors was recorded, mostly digitally, at the band's own Polar Studios and new technology colours the songs, especially the Linn drum. Songs like the swaying "Head Over Heels" and the yearning "Slipping Through My Fingers" are recognisably Abba, but the dramatic arrangement of "Soldiers" and the orchestration and chorale of "I Let the Music Speak" lay the ground for the musicals Ulvaeus and Andersson were soon composing. The bonuses collect material recorded subsequently, before the split. A medley of album demos has been compiled specially. Frustratingly, "Just Like That" from their final sessions is not included (only extracts of the songs have been released previously). The second disc in the package is a DVD with ads, promos and fascinating TV appearances from the time of the album and the following year, when they were promoting their single's compilation. Questions about the future and if they'll ever split are dodged, not-too deftly.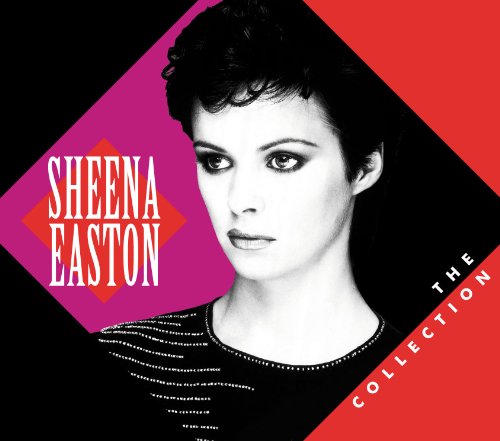 Sheena Easton: The Collection
Thomas H Green
In this era of reality TV stars and talent show pop idols, let's have a listen to the original blueprint, Sheena Easton, a working-class Scottish girl who, via The Big Time, a 1979 TV documentary charting her attempts to make it, made it. Easton's initial public image was as a squeaky clean girl-next-door and her huge, catchy hit "Nine to Five" is the pinnacle of this first period, then there's the transitional Bond theme "For Your Eyes Only" before she ran into Prince and started writing unexpected filth such as the lewd "Sugar Walls" (sadly their duet "U Got The Look" is absent). Most of the material here is fluff, saxophone-saturated easy listening that only the keenest ironist will devour. She was massive, though, even in the States, as a duet with Kenny Rogers bears witness but, despite the odd disco flourish such as "Machinery", The Collection is really a testament to homogenised banality, something my successors will likely be writing about Leona Lewis in 2042.
Watch The Monkees perform Carole King's "Pleasant Valley Sunday"