theartsdesk on Vinyl 42: Flaming Lips, Blacklab, Juno Reactor, U2, Ross From Friends and more |

reviews, news & interviews
theartsdesk on Vinyl 42: Flaming Lips, Blacklab, Juno Reactor, U2, Ross From Friends and more
theartsdesk on Vinyl 42: Flaming Lips, Blacklab, Juno Reactor, U2, Ross From Friends and more
The widest ranging vinyl record reviews on Planet Earth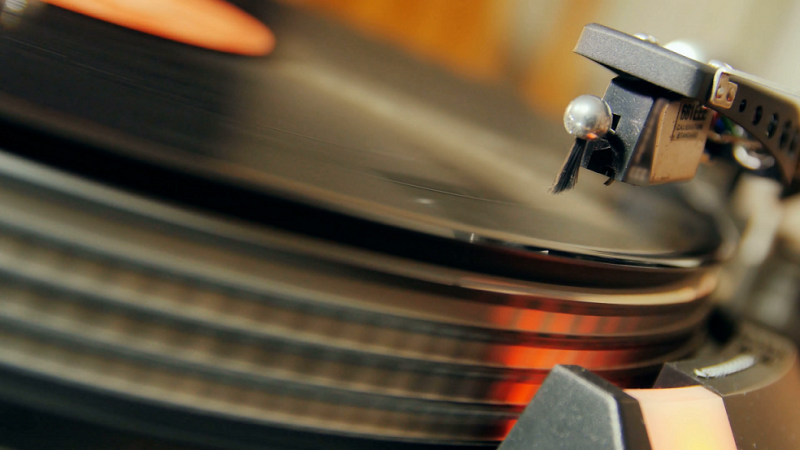 Occasional crackles'n'all
Initially, this month's theartsdesk on Vinyl began with the sentence after this one, but it's so dry readers might drowse off, so I started with this one instead and would advise moving through the next one, just picking up the gist quickly... Discogs, a key hub for global record sales in physical formats, recently presented its Midyear Marketplace Analysis and Database Highlights for 2018, which reckons vinyl sales are up another 15% over the last year.
Very boringly stated but good news, right? The biggest seller was Pink Floyd's
Dark Side of the Moon
which is predictable but it's heartening that another big
vinyl
hit was Khruangbin's
Con Todo El Mundo
. Some of the acts below may pop up in next year's Discogs Midyear Blah Blah Blah Thing. Whether they do or not, almost all of them are worth investigating, from Japanese sludge
metal
to U2 reissues, from Guadeloupan
beguine
to Bostonian disco. Dive in!
VINYL OF THE MONTH
Hanterhir The Saving of Cadan (Easy Action)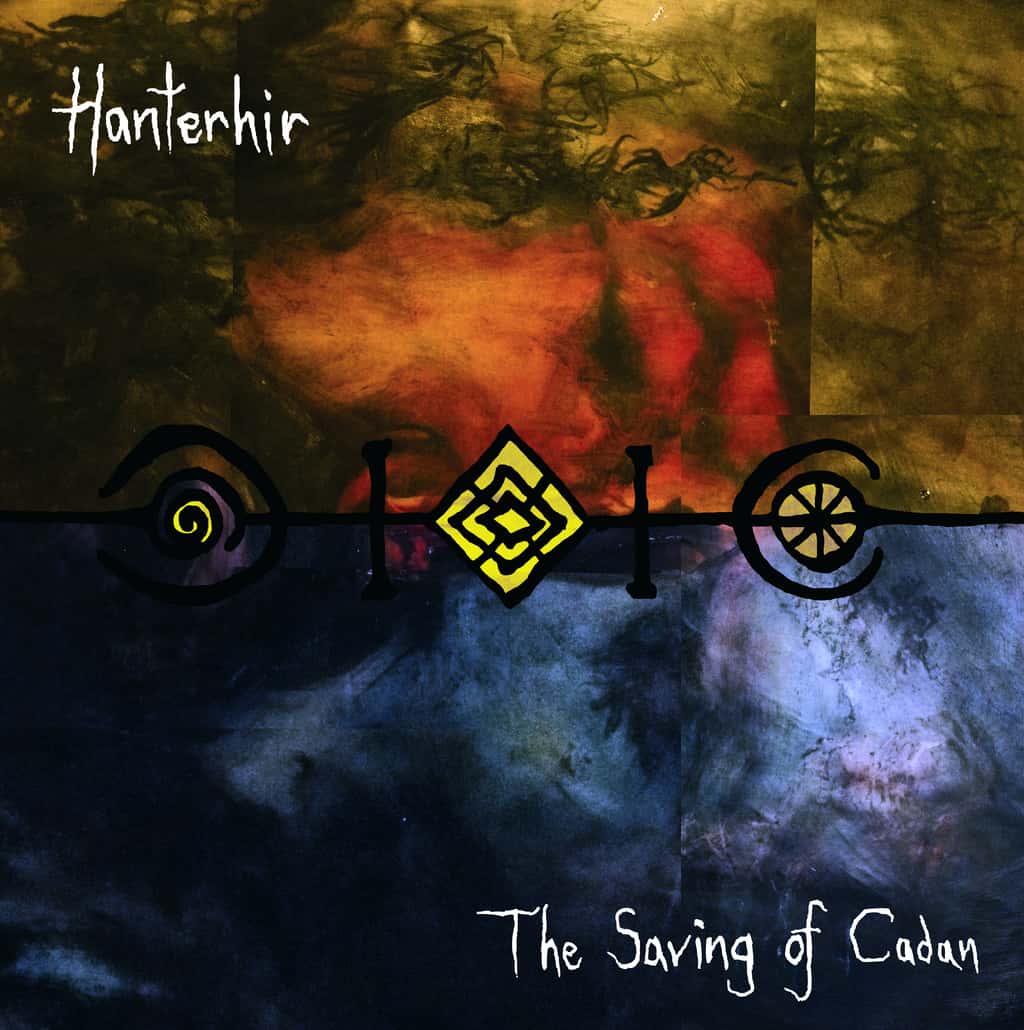 Cornish rockers Hanterhir have struck their own seam of sound and The Saving of Cadan is their masterwork. It arrives in a gatefold of painted abstractions that I'm not keen on, but pull out the three records, one with a blank side, and the music says all that needs to be said. In places not a million miles from Mogwai, in others redolent of The Pixies loud bits, and elsewhere of Television, yet also not really like any of those bands, Hanterhir's default position is a squall of guitars but the key to their sound is that amongst the splurge of distorted – occasionally almost metal – riffs floats folk instrumentation, fiddle and flute, as well as a Saxophone that adds a James Chance & the Contortions New York no wave dimension. Riding it all to great effect is the arena rock voice or frontman Ben Harris. Hanterhir should be topping the main stages of Britain's biggest festivals. This is rock music at its finest and most original.
Japan Gentlemen Take Polaroids + Tin Drum (Virgin)
Near the top of the many contenders for the oddest-sounding, most unlikely British Top Five hit ever must be "Ghosts" by Japan, an exercise in desolate abstract ambience with far eastern scaling. Yet their sex symbol status and teenybop following – much disliked by frontman David Sylvian at the time – gifted them a success that was, in some ways, almost not wanted. Playing these, their third and fourth albums, almost four decades later, the context of what they were up to seems clearer. Now on doubles, half speed mastered at Abbey Road, 45 RPM playable, and sounding really full-bodied, both albums stand up excellently. Gentleman Take Polaroids was a slow-burning seller on its initial release in 1980, prefacing and predicting the main body of the New Romantic explosion. In fact it's possible to regularly hear on it a pared back blueprint for what Duran Duran would be up to a year or two later. Japan, though, are a more elegantly arty creature, exemplified by the Berlin Bowie-esque mostly-instrumental "Burning Bridges". With Tin Drum, recorded with producer Steve Nye, they step firmly into the realms of experimentalism, imbued with a feel for where it was recorded, Japan, albeit always attached to the abject, humming sensuality of Mick Karn's fretless bass. Via these two albums we see a band step fully away from their early Roxy Music obsession, allowed by post-punk's wilfulness to wander into a speculative zone of challenging aestheticism. Unbelievably, they persuaded massed ranks of teenage fans to follow them.
Juno Reactor The Mutant Theatre (Metropolis)
Ben Watkins has been around the block. Ever since he put a bunch of music into the Matrix films he's been a made man and, in any case, he'd long ago earnt his stripes by then. Watkins' output was a fixture of the Goa trance scene and, before that, he worked with Youth and KLF's Jimmy Cauty in the Eighties band Brilliant. Mostly, though, Juno Reactor has been his bread'n'butter and, as well as reliable traveller-style techno, they've put out some bombast over the years, pre-dating the more rock-centric end of the US EDM scene. Come to his new album with fresh ears, though, and there are tasty rewards. The Mutant Theatre is the soundtrack to Watkins' new fluoro stage show spectacular which is pictured all over the gatefold of this double album, and it's Juno Reactor's most consistent set in a while. The psy-trance pulse and swirl is there but he's jacked it to stadium techno levels then plastered the whole thing with backing vocals, melodies and a sense of absolute drive. "Return of the Pistolero" (referring back to his old tune "Pistolero") sums it up with its intense forward-driving rhythms, mariachi guitar and Middle Eastern female vocals. After listening, end to end, the first thing it makes me want to do is go and see the Mutant Theatre show RIGHT NOW!
Various An Island Story: Biguine, Afro-Latin & Musique Antillaise 1960-1972 (Strut)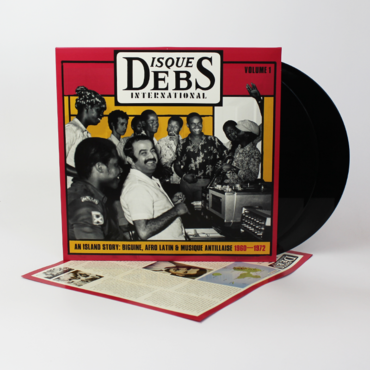 The first of three volumes from Strut Records accessing the archives of French-Caribbean label Disques Debs – launched by music shop owner Henri Debs – which began on the island group of Guadeloupe in 1960 and has continued ever since. This set celebrates their first decade of their existence and it's truly a treat, the styles on display a mash-up of local folkish flavours with Latin-American jazz, often coming over to the modern ear as swing-style easy sped right up and run through a tumble-dryer of raw, rootsy enthusiasm. It's dancey and there's something sweaty and raw about it in places. The two record set comes with a 12" x 12" four page photo/info leaflet telling the label's story and featuring an interview with Henri Debs' younger brother Philippe, but it's not one of those where you have to bed down in the details to "understand" and enjoy, for this music is great fun, joyfully aimed at dancefloors of long ago, whether going at manic speed on L Ry-Co Jazz's "Si I Bon Di I Bon", boasting an amazing guitar solo on Henri Guerdon et Les Contesta's "Van Van" or giving us Dixieland-slicked chanson vibes on Geno Exile's "Lan Misè".
Blacklab Under The Strawberry Moon 2.0 (New Heavy Sounds)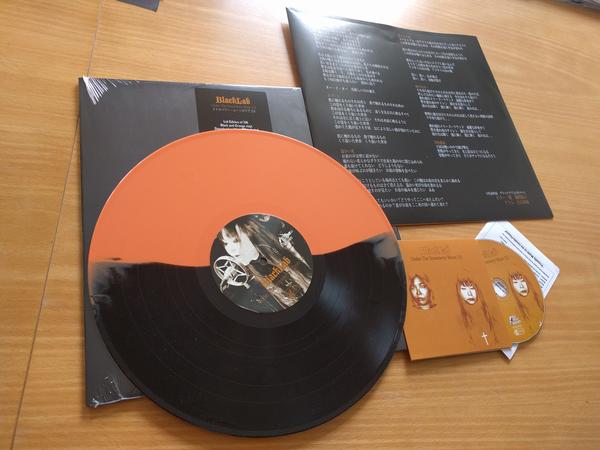 New Heavy Sounds, the label which terms itself simply "London's new home for extreme rock'n'roll", is gradually proving itself to theartsdesk on Vinyl to be one of the best small labels in the country, full stop. Currently, everything they release is hot and original, albeit – obviously – you need a taste for fringe metal to buy into it. Their latest album is by female duo Blacklab from Osaka in Japan. Their music recalls that period in the late-Eighties and early-Nineties when bands from Washington State and nearby attempted to play Black Sabbath songs on equipment that couldn't handle it in their garages. Simple, sludgy and battering, this collection is a new version of a Japanese CD micro-release which pulled together the best odds'n'ends the pair had released up until 2017, remixed to greater sonic impact by producer Wayne Adams (hence the "2.0"). Coming on vinyl that's half black and half garish orange in a Japanese/English info/lyric inner sleeve, it scuzzes out of the speakers on great wodges of sludge guitar that, on the one hand, seem to have no dynamic power yet, on the other, batter doubters flying over the back of the sofa.
Still Corners Slow Air (Wrecking Light)
Since moving to the States, Brit electro-pop outfit Still Corners have supped deep on the sultry heat of the south-west American night. Their new album, their fifth, is full of Chris Isaac twang, film noir vibes, steamy sloth and luscious, doomed tunefulness. Vocalist Tessa Murray has tempered her vocals to smokiness so that the overall effect is somewhere between Lana del Rey and Morcheeba, with musical partner Greg Hughes mustering their steadiest, most consistent set of songs. That said, it's all very much in an easy listening style, akin to those late-Nineties groups who rode the end of the trip hop boom into post-modern lounge (anyone remember Mono?). Slow Air is fine set of tunes to nod along to while looking forlornly from a veil-curtained window into a yellow dust yard on a day too hot for movement, daydreaming of lost love.
Ross From Friends Family Portraits (Brainfeeder)
I've seen the excellent moniker Ross From Friends on gig and festival posters and presumed they were some sort of indie frolic that didn't take itself very seriously. I was, then, surprised when this album appeared through theartsdesk on Vinyl's gigantic letterbox from the too-cool-for-school Brainfeeder label. Turns out I haven't been paying enough attention to the bearded. Ross From Friends is actually a British DJ-producer sort, Felix Clary Weatherall. His debut album follows in the path of label boss Flying Lotus but, happily, not slavishly so, just a similar inclination towards blurred sounds seguing into each other. Over these two discs, no tune especially stands out. This sounds damning but isn't intended as such. Instead, Family Portraits slowly sucks the listener into its bubbling, wibbling narcotic electronica, a swirling concoction that occasionally boils up into actual 4/4 beats, akin to house music with heavy flu, but then settles back again to its flowing aquatic form, the only persistent factor being wooden-sounding xylophonics with an eastern feel. It's a trip, man.
U2 Achtung Baby + Zooropa + The Best of 1980-1990 (Universal/Island)
The British music scene changed massively between U2's album Rattle and Hum album in 1988 and Achtung Baby three years later. It is to their credit, even to U2-wary sorts like theartsdesk on Vinyl, that they were able to retain a place in the pertinent musical zeitgeist. Throughout the 1980s U2 went from theologically-driven post-punk alt-rockers to Celtic interpreters of America's epic psychogeography via the medium of stadium rock. That was where they'd reached, in tedious excelsis, by the time of Rattle and Hum. However, back home in the UK and Ireland everyone was taking ecstasy and raving hard to acid house and its derivatives. Even the rock bands were getting on it guitar-centric machismo being deserted by groups such as Happy Mondays, Primal Scream and The Stone Roses in favour of spaced out, laid back dance music (known as "baggy" at the time). Assisted by Brian Eno in Berlin, U2 realised change was in the wind and, despite drummer Larry Mullen Jr's distaste for their new direction, the band stepped back from the bombast-rock precipice and took on the funky drummer rhythms and electronica of the time. In those days this writer was simply cynical of these earnest behemoths purloining "our" music, but hearing a song such as "Mysterious Ways" with the distance of history, well, it stands up a lot better than, say, The Soup Dragons "Free", which I'd likely have favoured at the time. Zooropa takes it all a step further and was less liked by many U2 fans at the time but in 2018 a song such as "Numb" sounds even more to my taste. Both albums come on double with photo/info inner sleeves and 12" x 12" lyric sheet. For those who thought this whole episode of U2's career was an unhealthy aberration, well, you can turn to the Best of 1980-1990 but I shall leave it well alone.
The Flaming Lips Hear It Is + Oh My Gawd!!! + Telepathic Surgery (Rhino)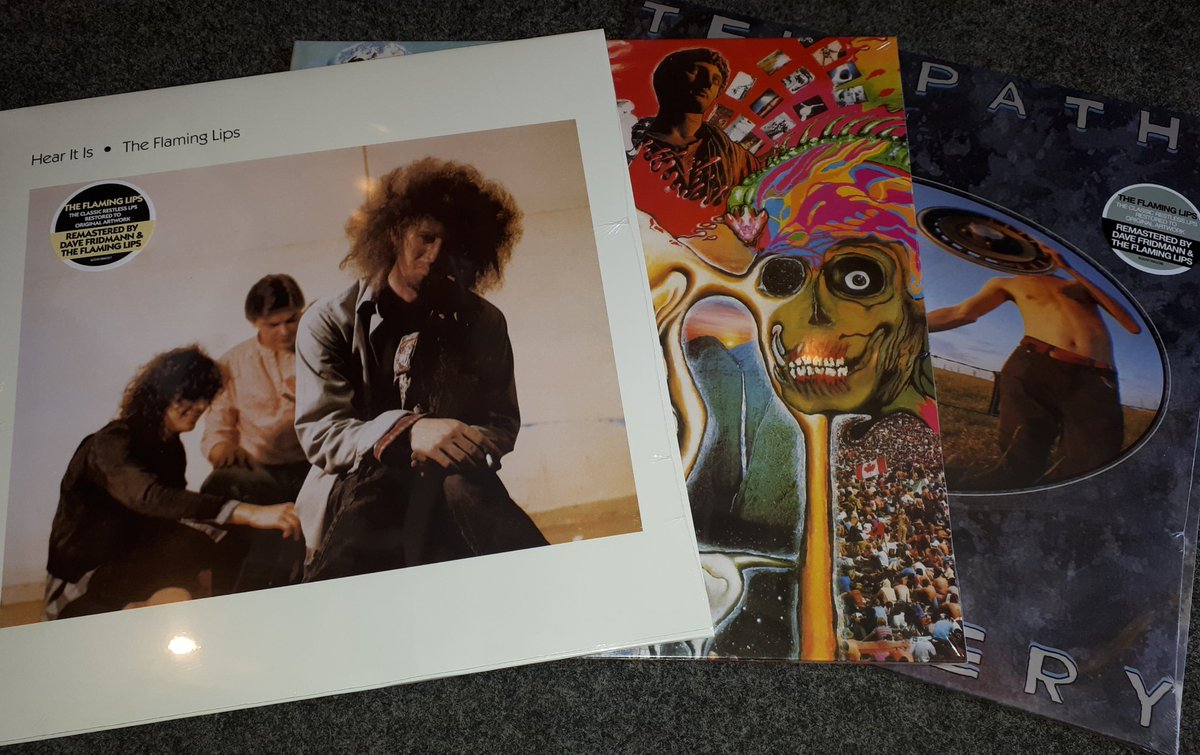 While U2 were pomping about in the Eighties, The Flaming Lips were taking LSD and making their first three albums. These are now remastered to vinyl by Mercury Rev's Dave Fridmann and the band. The first, Hear It Is from 1986, is very far from the more sophisticated pop psychedelia for which the Oklahoma band would later be known. Instead, they muster an energised punkin' power pop somewhere between Husker Du and Plasticland. By the time of 1987's Oh My Gawd!!! the buzzsaw guitar is interspersed with occasional Beach Boys harmonies and a good few Soft Boys-like acoustic oddities, notably piano-led closer "Love Yer Brain". Finally 1989's Telepathic Surgery is all short numbers, angular guitar spikiness, but also finding its way towards what the band would later become. There's still plenty of punk present but there are also multiple interludes that wander all over the place, like a much poppier, much less demented Butthole Surfers. From this writer's perspective, all three are interesting rather than essential, but for the band's fans, especially those who heard them all that time ago then couldn't find them as limited pressings ran out, these will be a must. Oh My Gawd!!! comes in wonderfully psychedelic collaged gatefold and Telepathic Surgery has a photo/lyrics inner sleeve.
Sons of Kemet Your Queen is a Reptile (Impulse/Verve)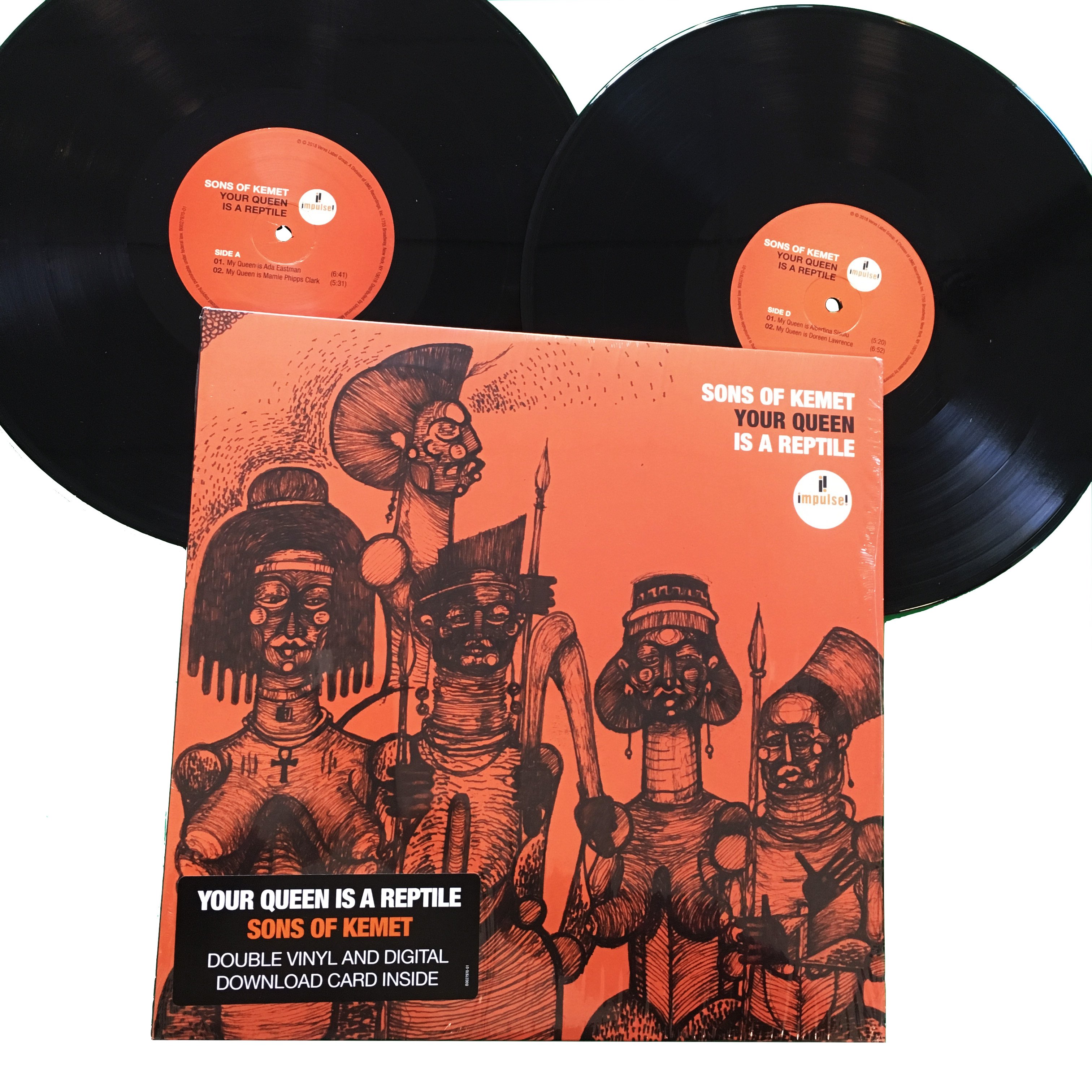 Clearly theartsdesk on Vinyl is very late on this as it came out way back in March but, since it just arrived here on vinyl, was recently nominated for a Mercury Music Prize, and is excellent, it's going to be reviewed. Sons of Kemet is a unit led by saxophonist/clarinet-player Shabaka Hutchings and their third album is a concept piece, as is made explicit in the gatefold sleeve notes protesting against the way "the descendants of the colonised" have been treated, observing that this nation's rulers, exemplified by The Queen, have thrived on genocide and thievery. The opening track "My Queen is Ada Eastman", featuring a raging torrent of words from Joshua Idehen over wild tribalist polyrhythms, continues the attack, but it's an album of many flavours, from the skank of "My Queen is Mamie Phipps Clark" featuring Congo Natty, to the easy-going roll of "My Queen is Nanny of the Maroons" wherein the tuba playing of Theon Cross, a pleasure throughout, comes to the fore. On double vinyl, this is one of the year's best albums, whether you're into jazz or not.
LAUREL Dogviolet (Counter)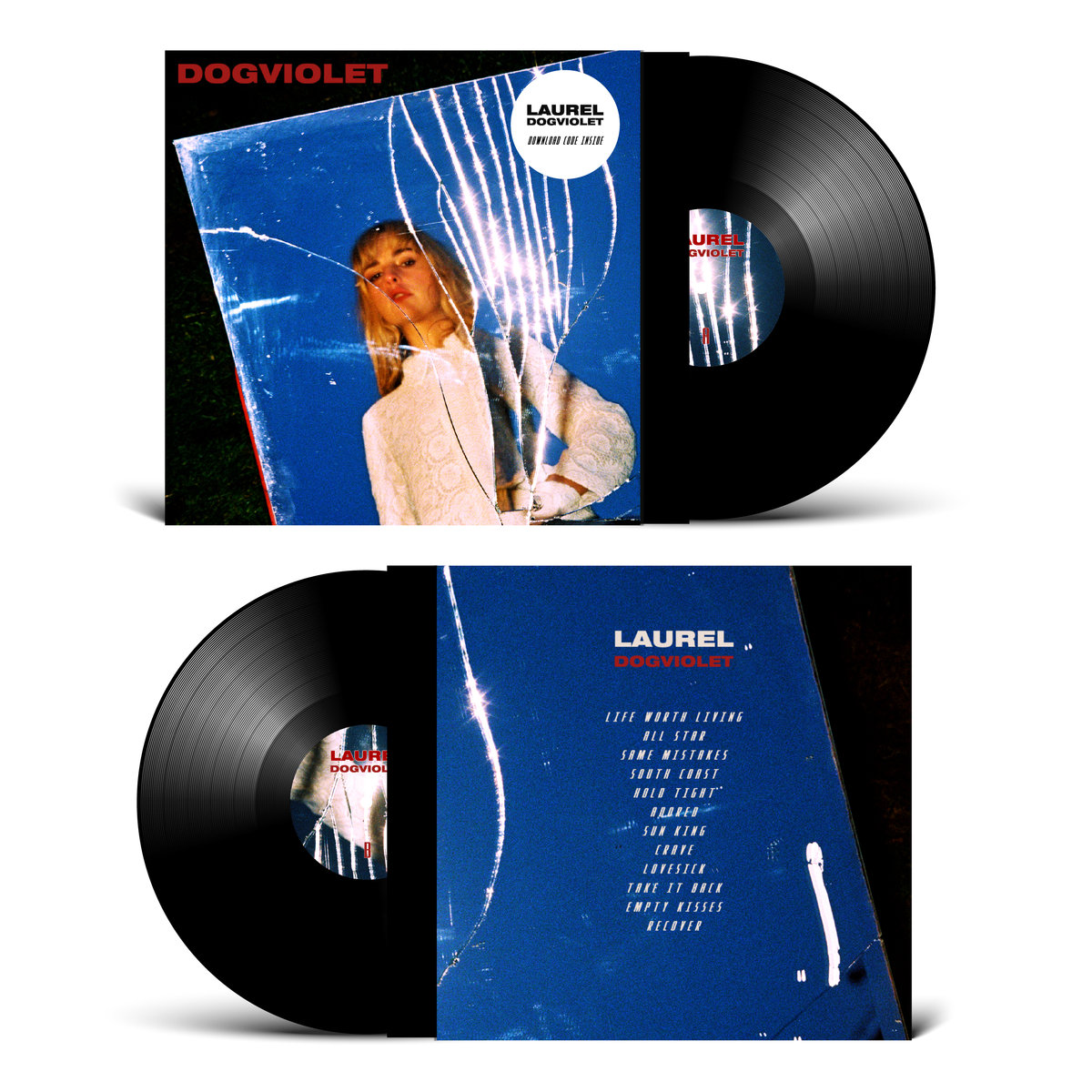 Laurel Arnell-Cullen has a very 21st century pop voice which falsetto-cracks vulnerably but, fortunately, also has a solid dose of character. It is to the good that her debut album is based on simple guitar work around which, upon occasion, the larger electro-orchestrated architecture of her sound is built. Best of all, she can put together a song that's not only catchy but also captures a sense of earned experience, often tricky for younger singers. A song such as "South Coast", for instance, allows her space to emote, structured around a simple drum pattern with occasional slivers of guitar and an unobtrusive bassline. There's no saccharine on here – the bane of contemporary pop – LAUREL seems to have learnt at the knees of maudlin trip hop balladry. Even if she didn't, she has some of that scene's welcome moodiness. Expect to hear more of her.
The Fall 458489 A Sides (Beggars Arkive)
A reissue reminder, on white vinyl, what a talent the late Mark E Smith was. These singles, whose covers are featured on the info inner sleeve, date from the bizarre time – hard to imagine now – when The Fall were almost chart contenders (they actually managed a couple of Top 40 hits). This was partly down to Smith's then-wife and band partner Brix who brought a sweetened melodic sensibility to the cantankerous so'n'so's vocal scrawlings. The band also delivered various covers, two of which, R Dean Taylor's "There's a Ghost in My House" and The Kinks' "Victoria", became the aforementioned charts smashes (30 and 35, respectively!). For those who find The Fall generally abrasive and unapproachable, 458489 may be an accessible starting point, a way in, for these songs are very listenable, if scratchy, alt-rock, while also showcasing swathes more imagination than the average indie of the era. In fact, my two favourite Fall songs are on here, "Cruiser's Creek" and "L.A.", both impeccable riff monsters that simply will not quit and which I never grow tired of hearing. By the time the listener reaches the rockabilly garage "Dead Beat Descendent" at the close, they've had a great ride-along with a British musical iconoclast at one of his creative peaks
Alison Statton & Spike Bimini Twist (Tiny Global Productions)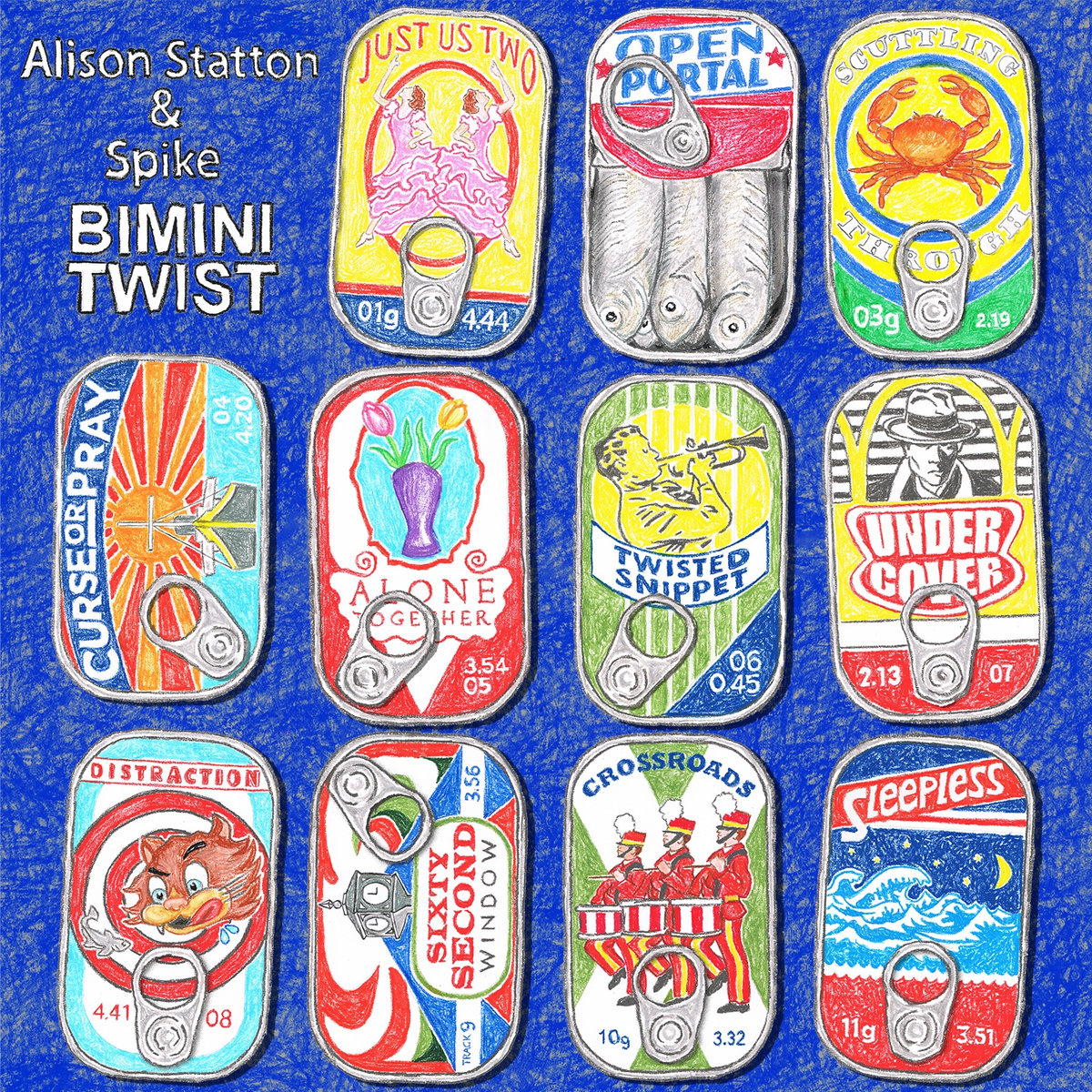 Back in the 1980s Welsh singer Alison Statton had one of the blueprint voices for the very clear, enunciated female voice adopted by many indie bands during the decade's latter half. She came to prominence as a member of the Young Marble Giants but it was also her later, more obscure work with fellow Welsh post-punk live-wire Spike Williams that laid the groundwork for her underground reputation (and her brief career with early Eighties easy jazz experimentalists Weekend who multiple bands, from Nouvelle Vague to Saint Etienne, owe a debt). Now, decades later, both still based in Wales, Statton and Spike have put together a lovely album of Baroque pop. It's jazz-flecked in places but only in the loosest sense, with music ranging from the jolly piano-led stomp "Open Portal" to the mournful, low key "Alone Together", bedded on gloomy strings. On white vinyl, this may be a very low key release in the greater scheme of things, but it emanates gently reflective human emotion in a way that's more-ish.
Gabe Gurnsey Physical + Eyes Over (Phantasy)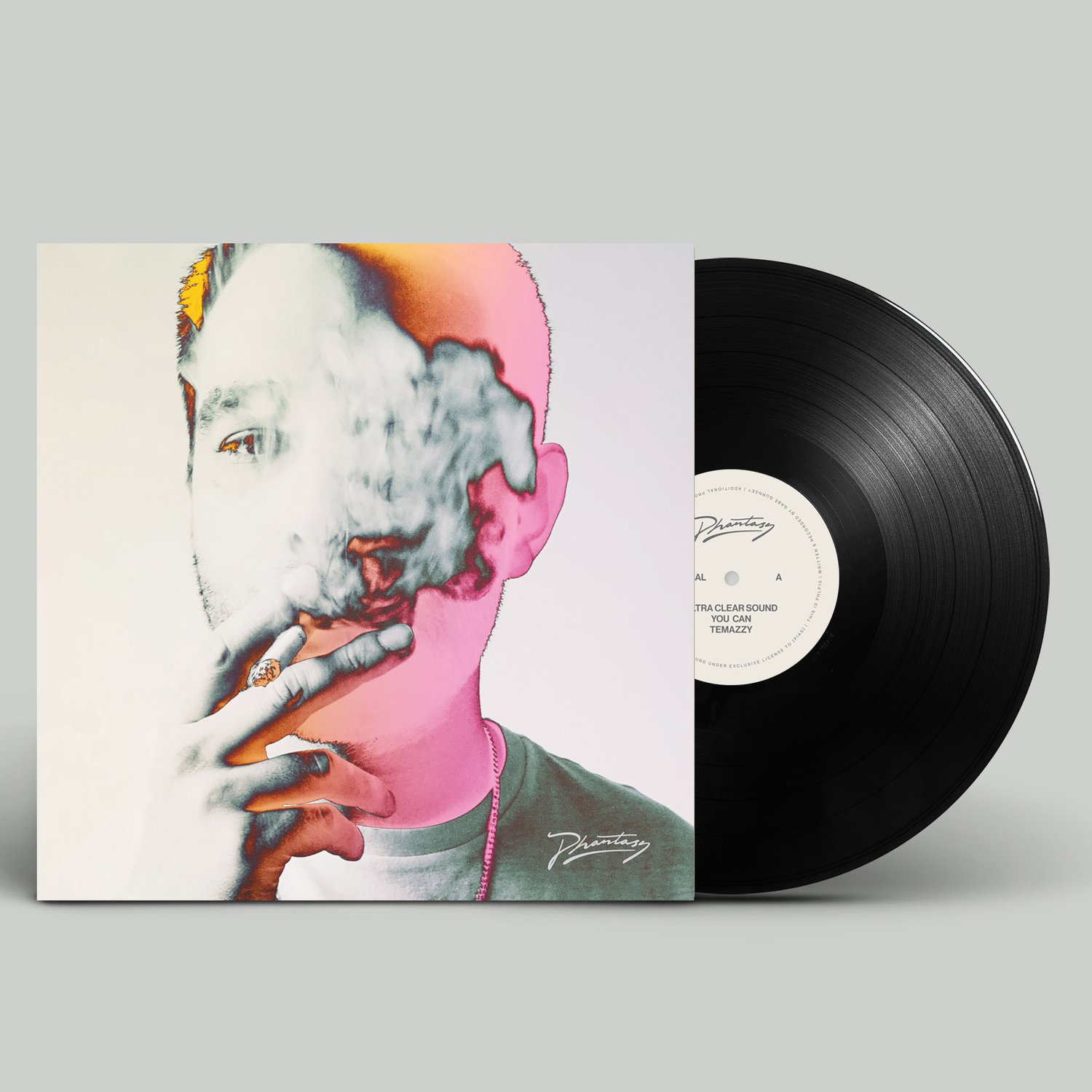 The debut solo outing from Gabe Gurnsey, one half of London's gritty electro outfit Factory Floor. Unlike that band, this album allows more space and less threat, which isn't to say it's free of edge, far from it. Gurnsey delivers a post-punk deadpan over music that ranges from the queasily technoid to stuttering grooves such as "Harder Rhythm", "New Kind" and "In States" which are strangely pop, albeit with DNA that includes Belgian New Beat and EBM. There's a real dancefloor feel to it all which Phantasy label head and DJ Erol Alkan, assisting on production, may have had something to do with. Overall, the mood is somewhere between Gina X Performance, Front 242 and the Tom Tom Club, which is no bad place to be. "Eyes Over" also comes on propulsive 12" in transparent sleeve with an equally emphatic dub on the flip.
Mellow Mood Large (La Tempesta Dub/Believe) + Protoje A Matter of Time (Mr Bongo)
Italian outfit Mellow Mood may be the worst band name that theartsdesk on Vinyl has heard this year (and longer!). They can, if one was feeling generous, be given a partial pass due to the fact English is their second language, however, their recent output of cheesy trop-house nonsense is harder to forgive. The better news is that their fifth album is a return to their reggae roots. It's very much jolly pop reggae but better this in the charts than the vile sonic children and godchildren of Omi's ponging "Cheerleader". Comes on lyric gatefold. If you're after accessible, pop-reggae with more substance and meat on the bones, rising Jamaican star Protoje may be your man.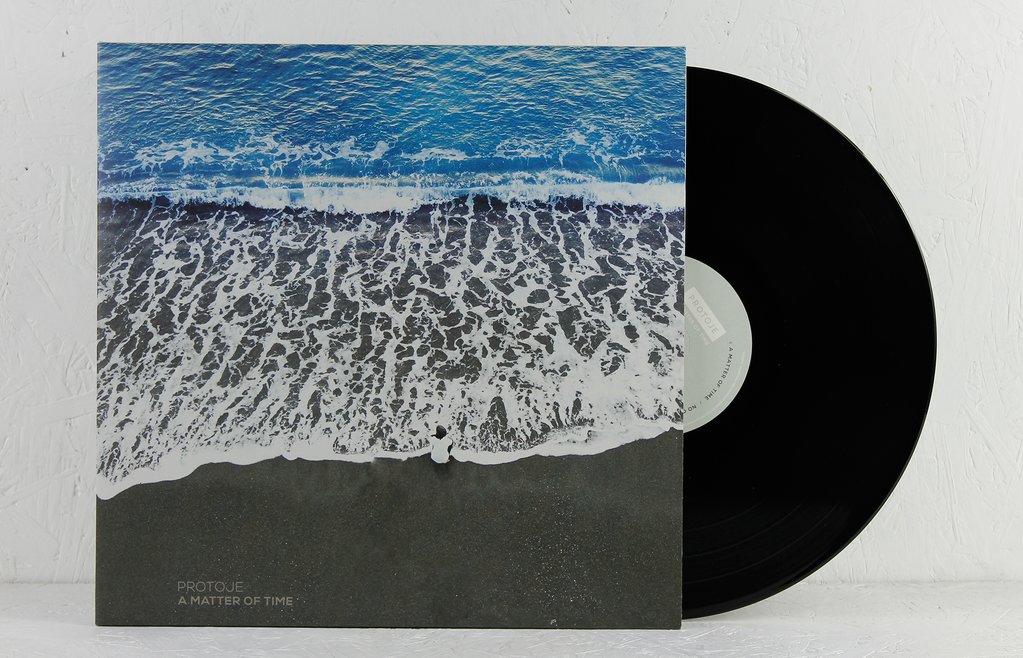 He's made his name with a return to the flavour and concerns of classic reggae but updating it to post-dancehall, post-reggaeton times, while retaining conscious, thoughtful lyrics that touch on social issues in his homeland and the wider world. Working with fellow star Chronixx on some tracks, A Matter of Time, Protoje's fourth album, is unafraid to let delicate instrumental work – notably guitars – sneak through to the forefront, but the real pleasure of his music is that, topped by his easy voice, half-singing, half-rapping, it's melodic, involving and has an optimistic energy that retains the attention. Comes on photo/info gatefold.
ALSO WORTHY OF MENTION
El Ten Eleven Banker's Hill (Topshelf): Post-rock is not a genre I'm much drawn to. It usually means something that doesn't quite fall into the sort of rock I enjoy or the sort of electronica I enjoy, experimentally exploring the canvas in-between but focusing on subtlety and cerebral cleverness rather than actual bite. That, of course, is a massive generalization and there are a good few bands theartsdesk on Vinyl likes who'd be loosely lumped in with post-rock. El Ten Eleven, a self-confessed post-rock duo from California can now join those hallowed ranks. Created with only a double neck bass/guitar, a drum and multiple effects pedals, the pair's new album boasts a real sense of fun, a playfulness, of their having enjoyed dance beats (especially on "Phenomenal Problems"), while never being afraid of sky-swooping euphoric explosions of tuneful guitar. Seven albums into a decade-and-a-half long career, El Ten Eleven are still new here, and we're converts.
Various Serge Gamesbourg presents Boston Goes Disco! (Barely Breaking Even): Another superbly researched and curated compilation by the ever-reliable BBE label, working with Bostonian DJ and remixer Serge Gamesbourg. Spread over three records in a gatefold packed with detail and information, and cut loud'n'proud to vinyl, the set collects together cuts originally on tiny Boston labels or even privately released, often made for kicks by musicians at the local Berklee College of Music, then forgotten about as they went on with the rest of their lives. Gamesbourg reworks and provides his own edits of most tunes, but doesn't take from their original flavour, mainly cleaning them up and amping their funkiness. That said, this is really one for aficionados. Many of these tunes are generically enjoyable but don't stand out in their own right, local acts having a blast and even Gamesbourg's edits cannot iron out some of the production issues. The whole is typified by the kitsch but vivacious "I'm Gonna Get You (Meeow)", a feline-themed groover from Carrie Mims, Herb Lee & White River Junction. There are, however, a couple of notable tunes, the zesty disco-funk of Hypnotics' "Fire Funk" and, especially, the awesome, camp, bongo-crazed "Cop Bop" by Portable Patrol feat. The Disco Cop. Never has the law sounded so much fun. Comes with a bonus 7" single.
The Antichrist Imperium Volume II: Every Tongue Shall Praise Satan (Apocalyptic Witchcraft) + Man With A Mission Chasing The Horizon (Sony): Two metal-related outings worth a shout. First up, on double in lyric/info gatefold, is the second album from The Antichrist Imperium, a band affiliated with besuited death metallers Akercocke. Where their first album was an amalgamation of ideas and sketches Akercocke had left behind, their second – boasting titles such as "Ceremonial Suicide Rites" and "The Dreadful Hosanna" – sounds more fully formed and fierce. Its gargled death thrash is tempered with precise musicality and sequences such as the gentle guitar and singing in the midst of "Golgothian Heiros Gamos". However, where The Antrichrist Impertium are for the dedicated, for those deep into their niche world, Japanese rockers Man With A Mission fire out their fifth album with a view to conquering beyond their homeland, where they're already stars. Somewhere between Enter Shikari and late period Bring Me The Horizon, their music is polished, electronically enhanced ("Hey Now" initially sounds like Underworld!), full of multi-tracked pop-metal choruses and ripe for mainstream success. It's catchy and full of vim but a certain plasticity puts me off. The five members also have wolves' heads. Yes. Really. Google it. Comes with 11" x 11" lyric/photo insert.
Kutiman Don't Hold Onto the Clouds EP (Syal) + Paranoid London with Bubbles Bubblesynski The Boombox Affair (Paranoid London) + Helena Hauff Qualm (Ninja Tune): Three faces of electronic music, each worth a visit, for different reasons. Israeli producer Kutiman (Ophir Kutiel) is best known for Thru You, his popular musical cut'n'paste YouTube project ten years ago and its more recent sequel which resulted in an even more successful documentary. On this four track 12", however, he presents a very different side of himself. Closer in scope to the likes of Acid Pauli and similar electro-percussive explorations, these tracks are smudgy, dreamy, upon occasion eastern-sounding ("Mineral") and, while an acquired taste, most definitely worth submerging in. Bubbles Bubblesynski – Anthony Torres – was a fixture of San Francisco's LGBT+ dance underground, an activist, flamboyant personality and gender-nonconforming drag artist with a portable DJ booth she'd set up anywhere and everywhere. Last autumn she was gunned down during the night, another victim of America's embarrassingly stupid gun policy. Paranoid London, the Brit techno duo, had planned to work with Bubblesynski but, instead, with all profits going to LGBT+ San Fran organizations, they take a muffled sample of her holding forth on her Facebook account and lay it over a relentless acid throb. German DJ-producer Helena Hauff has set out an admirable stall, rejecting the currently popular idea, propounded by many of the world's most hip DJs, that techno can be 120 BPM niceness you can gently sway to without spilling your cocktail. Instead she embraces the genre's more caustic Nineties stylings and their progeny. Her second album is a mixed bag wherein acid attacks such as "The Smell of Suds and Steel" sit among more experimental pieces, such as the strangely tuneful squall-clatter and broken robot squealing of "Fag Butts in the Fire Bucket". We need more like her. Comes on double with 12" x 12" photo/tracklist card insert.
Miles Kane Coup de Grace (Virgin): Miles Kane is ostensibly a rock star. What a strange thing. Two top 20 albums under his belt and all that stuff with The Last Shadow Puppets. To be a proper pop star, though, he needs some single/download/stream chart action but you mostly have to sound like candied nursery rhyme Auto-Tune baby-feed to achieve that in 2018. So, instead, he makes music that efficiently sounds as if it might have made the charts in 1979-80 (or, in the case of the T. Rex pastiche "Cry On My Guitar", 1972). He does this well, whether on zippy new wavey cuts such as "Too Little Too Late" and "Cold Light of Day" which sound like The Knack having it out with The Vapors, or on the New York post-punk funk of the title cut. He is, inarguably, a decent tunesmith.
Tangerine Dream The Sessions 1 (Invisible Hands Music): Edgar Froese was, to all intents and purposes, the original beating heart of Tangerine Dream, from the late Sixties onwards. He died in 2015. That they continue at all is rather akin to the idea of The Fall without Mark E Smith or Motörhead without Lemmy. This is an exaggeration as those were both rock frontmen whereas Tangerine Dream was nearly always a prog-electronic instrumental unit, yet there's a kernel of truth. Nowadays Tangerine Dream is led by Thorsten Quaeschning whose initial time in the band coincided with Froese for a decade. Alongside him are Japanese violinist Hoshiko Yamane and, strangest of all, the sometimes brilliant chill-out musician Ulrich Schnauss. The idea of The Sessions 1 is that the trio return to (whose? not theirs?) Tangerine Dream's 1970s improvisational concerts. The result is not unpleasant, two sides of ebbing and flowing wash with new agey effects and brain tickling twinkles. The listener has to give each side time to bed in but, when it does, it's rather hypnotic. Then again, Tangerine Dream already have a complete body of work that would equally suffice. In short, I'd much prefer this album if it were released under a different band name.
Delaney Davidson Shining Day (Glass Redux) + Curse of Lono As I Fell (Submarine Cat): These two albums deal in what we might think of as post-Nick Cave blues-rock, which is to say twangy and literate and subtly informed by punk, with a dash of southern swamp hoodoo thrown in here and there. Delaney Davidson hails from New Zealand but his sound is trash Americana on the latest of many albums, albeit of the wordier variety. I've never heard of him but he clearly has a following and I can see why. The music has character and ranges from the steadily plodding riff-fuelled distortion of "The World is Mine" and "Ever Gonna See", both of which have a smidgeon in common with The Cramps, to the almost acapella porchside percussive blues of "So Far Away". Apparently he tours a lot. I should go see him. Felix Bechtolsheimer's second Curse of Lono album favours a more Lee Hazlewood aspect to the moody blues, a doomed country sound, rich, layered tuneful and persuasively executed over four sides of vinyl in art/info gatefold. That said, he's also up for laying down a garage riff, indeed "Blackout Fever" takes the one from "Wild Thing" and reinvents it, which is quite a feat. There are songs on As I Fell – and the title song amongst them – that haunt the listener in a way that's sincerely affecting yet also theatrically gothic.
Various NOW That's What I Call Music (Sony): The very first NOW compilation from autumn 1983, reissued in its original double vinyl gatefold form. Including this here is pure indulgence. This makes it sound like I love it. I do not. There are only two great songs among its 30 (Heaven 17's "Temptation" and The Cure's "The Lovecats") alongside a few more guilty pleasures ("The Safety Dance", "Total Eclipse of the Heart", Simple Minds' "Waterfront") and there are plenty of horrors aboard by Phil Collins, Peabo Bryson & Roberta Flack, and the like. However, I'm of an age where its random cross-section of what was on daytime Radio 1 at that time steeps my mind in flashback nostalgia, dragging me straight to my mid-teens in all their innocence, ebullience and awkwardness. I can almost smell the hairspray. Aside from that, as with all NOW collections, it acts as a valuable counterpoint to the tendency towards recalling decades through the prism of today. This really is what late 1983 sounded like.
Amanda Shires To The Sunset (Silver Knife/Thirty Tigers): Amanda Shires comes from a folk-country background, a virtuoso fiddler originally from Texas who's worked with the likes of John Prine and Chris Isaac, and is married to fellow alt-country artist Jason Isbell. Her sixth album is solidly likeable, wall-to-wall quality songwriting, bathed in the twang of rockabilly but only lightly, as she's equally likely to rock out, especially on the fuzz-garage of "Eve's Daughter", or to wander into David Lynch-ian pop, as on "Parking Lot Pirouette". She has a knack for lyrics too (check out "Wasn't I Paying Attention" and "White Feather" for evidence). All in all, a woman who deserves to be a star instead of some of those crappers who are. Comes in gatefold with 12" x 12" photo/lyric insert, on vinyl with the mottled colouration of charred aubergine.
Stone Foundation Everybody, Anyone (100%) + Candi Staton Unstoppable (Beracah/Thirty Tigers) + The Bamboos Night Time People (Pacific Theatre/BMG): A trio of soul-funk releases. You may not have heard of Stone Foundation but this hard-working Midlands seven-piece who are – to put it politely – hardly in the first flush of youth, had a Top 30 album last year. They've also supported The Specials on tour and have friends in high places, with Paul Weller almost a sponsor (other guests on this album including Hamish Stuart from The Average White Band and Kathryn Williams). Weller's old Style Council muckers Mick Talbot and Steve White also put in appearances and it's that band which springs to mind listening to Everybody, Anyone; not so much in their impassioned post-Jam "Speak Like a Child"/"Walls Comes Tumbling Down" mode as their mellower "You're The Best Thing"/"Ever Changing Moods" stylings. Defiantly retro, Stone Foundation's eighth album, in photo gatefold, consists of very comfortable, capable music and, while not really for this listener, the Fred Perried old soul boy mafia should be all over it. Candi Staton is a veteran singer, heavily involved in multiple decades of American black music. Now in her late 70s, her ripping gospel voice is still astoundingly strong on her 30th album. Despite a storied career, which proper soul aficionados will acclaim, she's only really known for the hits "Young Hearts Run Free" and, of course, "You Got the Love" but, while there's probably not a huge demand for new music from her, Unstoppable is a sprightly collection, staying away from sappy balladry and over-polished material in favour of joyful funk, supplied by a rhythm section consisting of her sons. Clearly in a feisty mood, she assays Nick Lowe's "(What's So Funny 'Bout) Peace, Love and Understanding" and Patti Smith's "People Have Power" alongside her own slowie "Revolution of Change" ("Revolution – the solution"!!!) and the bullish women's self-empowerment anthem "Confidence". There are even a couple of moments whose stomp recalls The JBs. In short, Staton is in fine form! Finally, and best of the bunch, is the new album from The Bamboos, the Australian band whose singer Kylie Auldist fronted "This Girl" by Kung Vs. Cookin' On 3 Burners, a French remix that became a vast global hit a couple of years ago. On double on white vinyl, the eighth album from her long-standing band (as well as "My Girl" co-writer Lance Ferguson) is absolutely slopping over with the feel-good factor, but also has a 21st century dynamic and production tilt that lifts the music and sets it apart from the mass of determinedly retro soul material. The title track is typical, a stonking number that'd have any hot dancefloor getting its boogie on, while also radiating a radio-friendly tunefulness. But you could say that of most of the album.
Johnny Jewel Themes For Television (Italians Do It Better): Johnny Jewel, the enigmatic American musician rarely seen without two or three sequins descending down his face from each eye like tears, is a master of cold yet warm electronica. This oxymoronic appeal has brought him into the sphere of both David Lynch and Ryan Gosling, whose films he's contributed music to. He's also the man behind the bands Glass Candy and Chromatics but Themes For Television is, as it sounds, far closer to his soundtrack work. This is unsurprising as it's more-than-rumoured it was originally intended for Lynch's Twin Peaks reprise, and it sounds it, a dark considered night ambience occasionally fluttering into shapes such as the echoing sax patterns of "Windswept". In art gatefold on double on bright red vinyl in art/info inner sleeves, it emanates both class and cool distance.
Two Circles The Underworld & You (Unravelling): Father/son performance pairings haven't been big news in rock bands. The Mystery Jets spring to mind, with Blaine and Henry Harrison, but dad gradually dropped out of the picture as that band progressed. Two Circles isn't exactly a band, mind, more a straight pairing of Noah de Grunwald and his dad, Nick, their acoustic interactions formulated, apparently, around the living room table. The de Grunwalds hail from a 20th century film-making dynasty and, now in his mid-60s, Nick de Grunwald has a successful career as TV documentary maker behind him, not that you'd know that from his somewhat gloomy solo albums of a few years back. However, put him together with his son and what comes to the fore is delicious Seventies-style harmonies and sometimes lovely songs, notably the opening track "Ballet in a Snowstorm", which bring to mind the straightforward styles of artists such as Cat Stevens and John Denver. Comes in lyric/info inner sleeve.
Tohru Aizawa Quartet Tachibana Vol.1 (Barely Breaking Even) + Szun Waves New Hymn to Freedom (Leaf): A couple of chewy doubles for jazzniks. First off, a slice of brilliant liveliness from mid-Seventies Japan. Here's the story, summarized from Tony Higgins' densely written notes on the 12" x 12" photo/info insert: The exchange of business cards – or meishi koukan – was (and is) an important part of ritualised business meetings in Japan. Hotelier Ikujiroh Tachibana wanted to promote a venue he owned in Numata City, 75 miles north-west of Tokyo. A fanatical jazz fan, he enjoyed the resident jazz outfit at the Mokuba Club in the nearby city of Maebashi. Put together by the Morimura brothers, a saxophonist and a drummer, the quartet especially featured pianist Tohru Aizawa on piano (bassist Kohzoh Watanbe was the fourth member). Tachibana recorded them at his venue in 1975 and made a private pressing of a few hundred albums to be used as his own eccentric meishi koukan. The resulting album has become a much-sought rarity because, although ostensibly only an amateur outfit, the Tohru Aizawa Quartet play with a righteous intensity, refusing to stay in the shadows of heroes such as John Coltrane, McCoy Tyner and Pharoah Sanders, and blowing off all cobwebs on spirited improvisations, their own originals sitting easily beside a couple of covers, notably Chick Corea's "La Fiesta". Another impeccably remastered and presented package from BBE. Bringing things bang up to date is the second album from Szun Waves, a trio featuring Portico Quartet saxophonist Jack Wylie, PVT/Triosk drummer Laurence Pike and Border Community/Output electronic experimentalist Luke Abbott. Over four sides of clear-cut vinyl they spread their wings engagingly in all manner of directions, from the relaxed sunshine of "Temple" to the piling-up-then-gradually-settling cataclysm of "Constellation" to the side-long closer "Slow Motion", which sounds like half-hearing distant tribal drums through a haze of fluttering woodwind. Far from Ronnie Scott's, this trio are what might have happened had late period Soft Machine been reinvented via math-rock and Rephlex Records. The edition sent to theartsdesk on Vinyl is on white vinyl and limited to 400 copies.
Jonny Drop The Only Sound (Albert's Favourites): Small south London label and studio Albert's Favourites do their own thing, and it's usually an easy-going and soulful thing. The second album from Jonny Drop fits this bill, a summery set based around exquisitely recorded downtempo hip hop-ready beats, but it's as much knee-deep in jazz, especially on cuts such as the flutey "Think It Over". Some will enjoy the songs with female vocals but, for the most part, they seem a little predictable to this listener. However, the more trip hop-flavoured material is a laid back pleasure and the track "32 Degrees" features some great stoned rapping from Lucid Paradise's Eric Boss.
We welcome any and all vinyl for review. Please hit thomash.green@theartsdesk.com for a postal address.
Back home in the UK and Ireland everyone was taking ecstasy and raving hard
Share this article