CD: Van She - Idea of Happiness |

reviews, news & interviews
CD: Van She - Idea of Happiness
CD: Van She - Idea of Happiness
Australian electronic popsters head into the weeds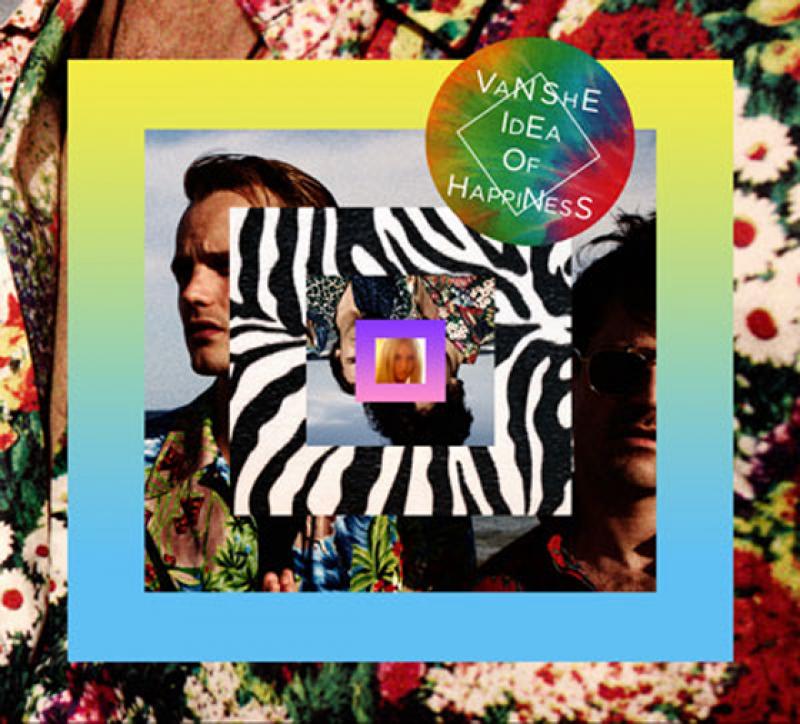 Rave-pysche imagery intact, rave-psyche sonics long gone
Once upon a time – six years ago - there was "nu rave" and it was immediately taken to pieces as a media construct and trashed. Fair enough, it was, but then so was Britpop and some people are still crapping on about that a decade and a half later. At least nu rave plugged in some whacky synths and psychedelic attitude. Such grumbles aside, Van She, named after frontman Matt Van Schie, were and are four Australians who hooked into the scene that the media called "nu rave".
No-one involved but The Klaxons (briefly) embraced the term. Then again, British punks didn't embrace that term either, or the original hippies. These terms are so the layman can get a handle on what's occurring. Semantics, innit. Move on.
Anyway, Van She were initially heard in Europe on Kistuné, firing out druggy electro-pop rave-bombs and remixing The Klaxons, New Young Pony Club, Tiga and the rest. Great fun was had. Fast-forward, however, and like the terrible second CSS album Donkey, Van She's follow-up to 2008 debut V is twee, light, knowing, polished and ersatz. Like Donkey there is also an admirable but horrendously misguided desire to experiment with tropical sounds, as on "Coconuts" and "Calypso".
Both nu-rave and electroclash before it appropriated aspects of the awkward post-punk early Eighties and smashed them into rave culture's hedonic power-drive. There has been a tendency of late, as exemplified by Van She's newest effort, to move into the later Eighties, into the Nik Kershaw-Thompson Twins era. Idea of Happiness consequently sounds like Heaven 17 after they were good, when they were doing songs no-one now remembers, much as no-one will remember this in a fortnight's time. It's not a million miles from fellow countrymen Pnau and Empire of the Sun, but the wimpiness of those bands is usually tempered with luscious melody and smartly projected cosmic goofery. Van She, on the other hand, are left with their engine fizzling and spluttering, lacking fuel. They need firing up.
Watch the video for Idea of Happiness's title track (rather good it is too)
Idea of Happiness sounds like Heaven 17 after they were good, when they were doing songs no-one now remembers
rating
Share this article