The Imposter |

reviews, news & interviews
The Imposter
The Imposter
The Inception of documentaries unfolds the unnerving truth of an incredible story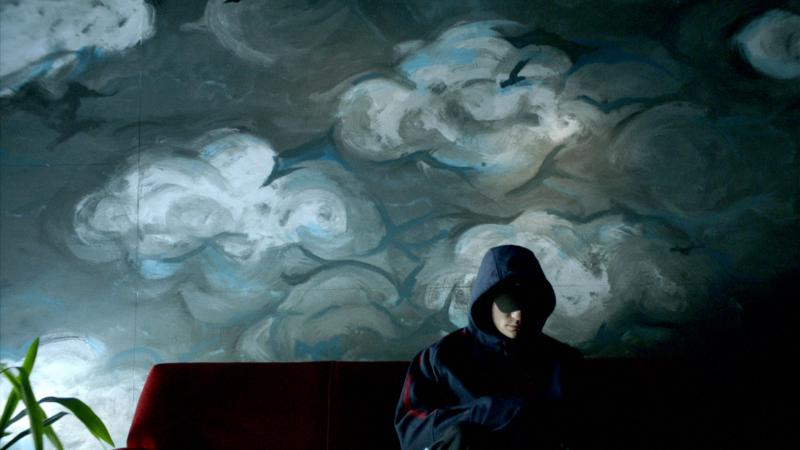 'The Imposter': this 15-year-old cold case is the hottest, most confounding news story you've ever seen
In 1994, a boy vanishes from Texas. Over three years later, he is found by Interpol alive in Spain and shipped back to his family in San Antonio. As improbable as this is in itself, it marks the beginning of an even more incredible story revealed in gobsmacking glory by writer/director Bart Layton. This documentary proves not only that truth is stranger than fiction, but that sometimes truth is so strange it makes even the wildest imagination cower in the corner.
The Imposter, which opens on Friday in the UK, has done the rounds of film festivals and has earned plaudits for its story and composition. By dint of nifty reconstruction, found footage (taken by the missing boy himself), real interviews, deftly handled voiceovers and cultural assumptions so subtle they are almost subliminal, the film's narrative experience becomes a kind of logical hallucination. The genius of The Imposter is that its rewards accrue. No matter how many times you've seen it, you'll always be left searching individual frames for clues you missed. It's the film that keeps on giving.
It would be brilliant fiction. That it is true makes this the documentary of 2012
Nicholas Barclay was 13 years old when he went missing after a family argument. By the time he returns to his family, he's 16 and looks remarkably different. Nevertheless, his family - a lower working class mother and sister specifically - greet him with open, careful arms, not crowding the boy to allow him to settle back into his own hometown and school regime.

Of course, if a child of yours were to come home after being missing for three years, you'd notice if things weren't right. Same thing here. Nicholas speaks with an accent and his blue eyes are brown. How can that be? The boy explains that during the kidnapping and abuse over three years by hands of ultra-secret military, drugs he was given changed the colour of his eyes.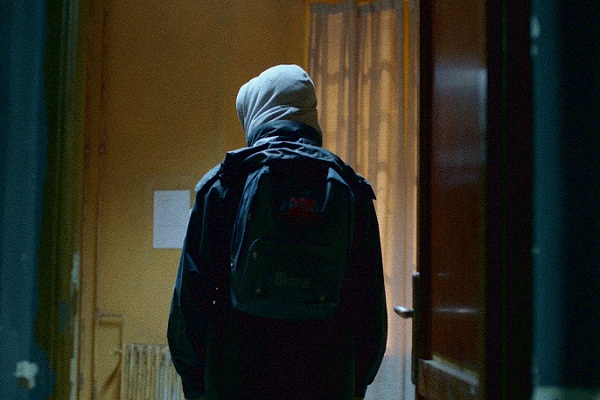 Enter private investigator Charlie Parker, who begins to notice where things don't add up. Like the kid's ears. Yes, ears. After Parker's refreshing take - and you can almost hear Will Ferrell's Mugatu saying, "I feel like I'm taking crazy pills!" at this point - the tale heaves itself into a new shrill harmonic of weirdness: Barclay is actually a 23-year-old man called Frédéric Bourdin (making the portrait more seamless, the director has the real Bourdin and actor Adam O'Brian playing him, only you're not sure who is who.) Once uncovered, Bourdin spills the beans on everything he's seen and heard within the family and his feelings on being part of them, with genuinely shocking consequences. And even that isn't the end of it. As Parker said at a recent London viewing, the imposter Bourdin "…has an aura about him. To me he's almost vampirish. To me he was frightening and I have worked a lot of cases and I was afraid of him." Sound creepy? You haven't heard half.
Documentaries are supposed to show us reality - and so they do, but film as a medium is only as objective as the person directing the camera. Touching the Void, Man on Wire, Senna and The Arbor are some of the recent documentaries using atypical ways to tell their tale. Instead of resorting to the standard talking heads, news footage and location shots, debut director Layton takes an all-comers approach by using every element in the fiction filmmakers' book to tell a factual story. Opening with an evocative shot of a frightened teen in a phonebox in the rain at night, Layton recreates the moment Bourdin's story starts. It's a moment the audience will reinterpret again and again as the film opens out.
The Imposter is giddy with promise: answering the old journalistic questions of who, what, when, where, why and how becomes cyclical, changing with each new facet of information. In its final moments you'll wish you'd saved some of that popcorn you ate during the trailers because you're going to need something to chew on. This 15-year-old "cold case" is the hottest, most confounding news story you've ever seen. Layton has created a one of a kind filmic experience that even Stephen King couldn't have dreamt up - with an ending that will haunt you forever. The Imposter would be brilliant fiction. That it is true makes this the documentary of 2012.
Watch the trailer for The Imposter
The genius of 'The Imposter' is that its rewards accrue. It's the film that keeps on giving
rating
Explore topics
Share this article